Below we list and describe most popular spices and herbs that are used in Georgian cuisine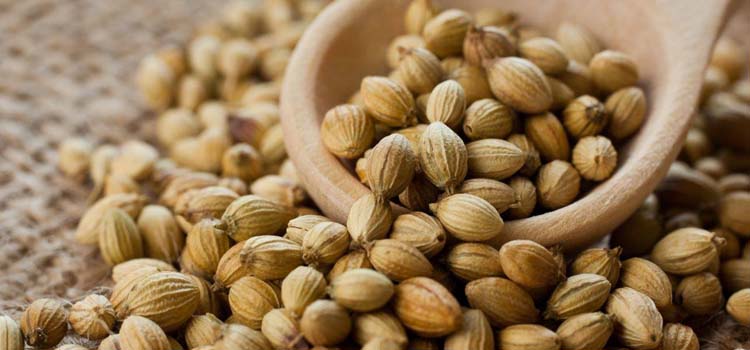 All parts of the coriander plant are edible, but the fresh leaves and the dried seeds are the parts most traditionally used in Georgian cooking. In fact, you can hardly find a Georgian dish whic does not include fresh coriander leaves or seeds.
Blue fenugreek grows wild in the mountainous northern part of Georgia and is widely used to flavor food. In Georgia it is called utskho suneli or foreign spice and is prepared by grinding together the seeds and pods to yield a tan powder that is aromatic and mildly spicy.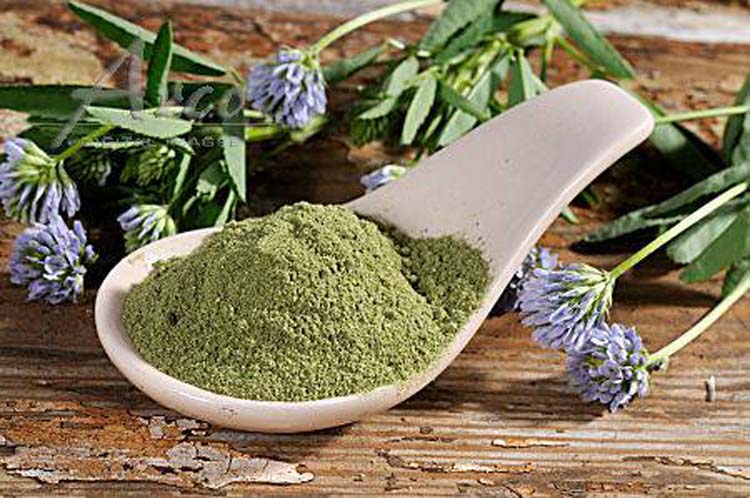 Georgian recipes that use blue fenugreek include: Kababi / Qebab; and Khabakhi zucchini fried with vegetables and spices.
The berberis plant commonly called European barberry or simply Barberry, grows wild in Georgia and produces large crops of edible berries that are rich in vitamin C. Ground sumac, which is available in Middle Eastern food stores may be substituted for dried berberis in recipes.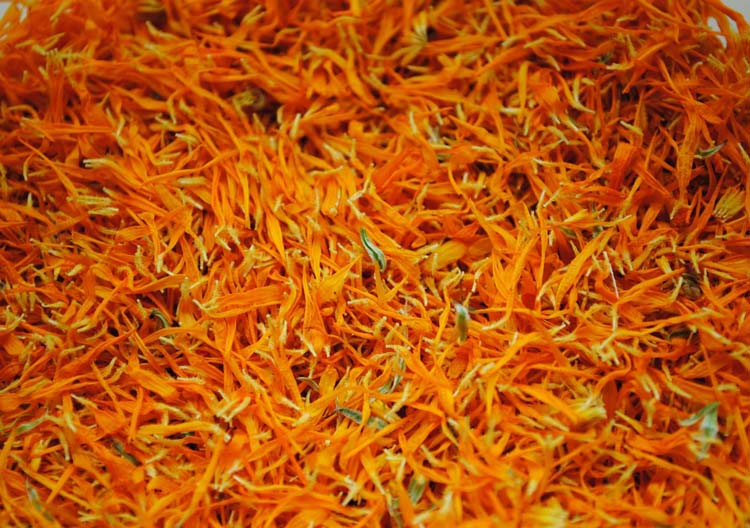 Georgians use the dried and ground petals of the marigold to give an earthy flavor and color to walnut dishes and sauces, such as bazhe.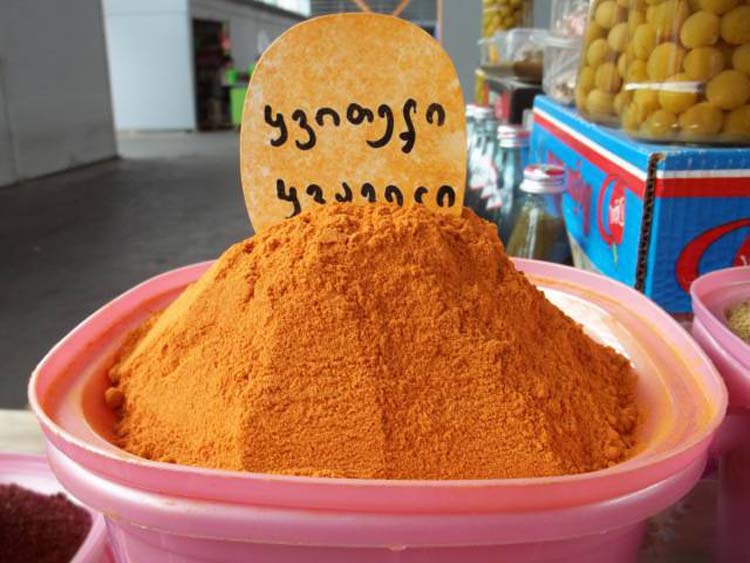 Georgian recipes that use marigold include: Walnuts and spices wrapped in cabbage leaves; and Eggplant with walnuts and spices.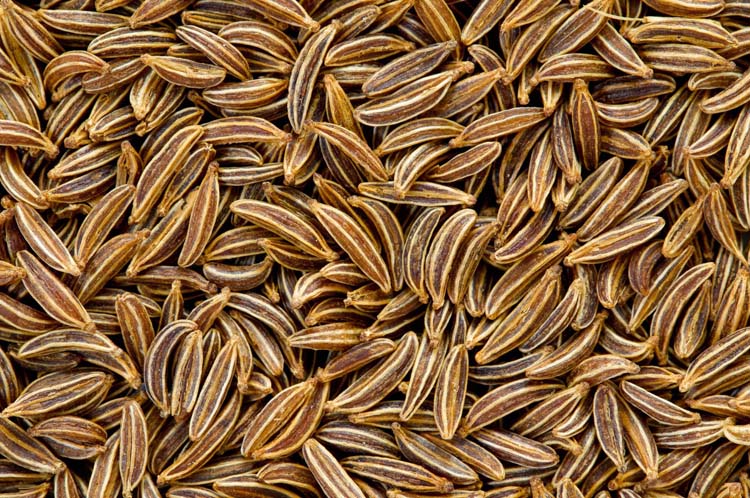 Ground caraway seeds are a favorite ingredient in dishes originating from Georgia's mountain regions. The seeds can be ground in a coffee mill or spice grinder to produce a powder. Georgian recipes that use ground caraway seeds include: Khinkali – a very popular Georgian dumpling.
Ajika is a hot, spicy paste used to flavor meat and fish dishes mainly in Samegrelo and Abkhazia. It is made with hot red peppers, garlic, herbs and spices. In appearance and consistency ajika resembles Italian red pesto. In its dried form it is used to flavor meat and vegetables.
Svanetian salt, from Svaneti region in the mountainous north-western part of Georgia, has a unique fragrance and taste and is traditionally used as a flavoring for a variety of meat, fish, potato and soup dishes as well as a condiment instead of table salt. The salt mixture is handmade in a special wooden mortar from a minimum of 8 ingredients, including regular salt, garlic, marigold, coriander and blue fenugreek. To prepare 1 kg. of Svanetian salt takes several hours of mixing.
Two types of basil are used in Georgian cooking, the green leafed variety and the purple leafed dark opal basil. Both fresh and dried basil is used. Georgian recipes that use basil include: Mushroom Chashushuli and Green Bean and Egg Bake, as well as salads.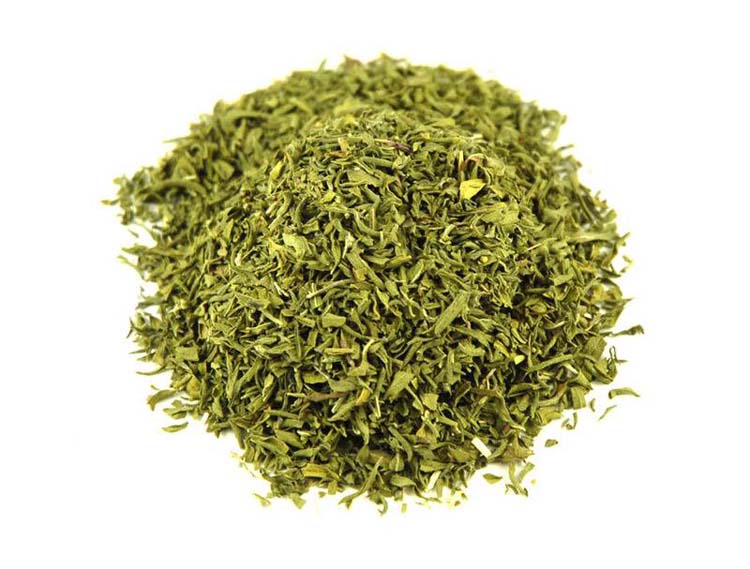 Fresh and dried Summer Savory is used to flavor meats and vegetables. Georgian recipes that use summer savory include: Tkemali (sour plum sauce).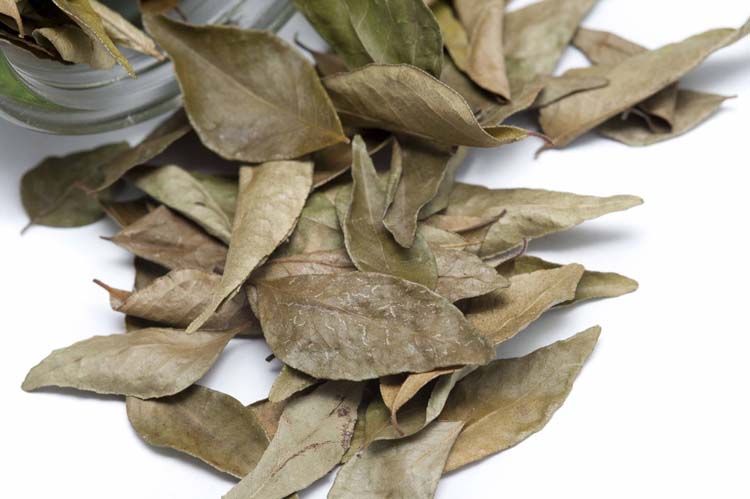 Dried Bay leaves are extensively used in the preparation of meat dishes, especially pork. They are also used in marinades and in cooking some vegetable dishes. Georgian recipes that use bay leaves include: Lobio – a popular dish made with kidney beans; and Lobio with nuts.
In Georgia, garlic is a fundamental ingredient of many recipes, such as Shkmeruli – chicken dish from the Racha region; Chakapuli – a popular Georgian stew made with lamb or beef; and Ham Chashushuli.
Fresh parsley is widely used in Georgian cuisine, both as an ingredient and as a garnish. Georgian recipes that use parsley include: Eggplant with spicy mayonnaise.
The text is taken from following article:
https://georgianrecipes.net/2013/07/28/spices-and-herbs-used-in-georgian-cuisine/
- You can buy packed or unpacked spices in shops or markets or obtain already mixed Georgian spice blends from a very good company "SPY"
Website:http://spyrecipe.ge/
Adress: 33 Leselidze street, Tbilisi, Georgia
TEL: +995 599 34 44 99