Below we have listed all of our favorite bars we think you should visit in Tbilisi
Location: Elbakidze (Javakhishvili) St. Samaia Square, Tbilisi 0105, Georgia
+995 598 26 26 70
Open: 18:00 - 02:00 and maybe more
Shortly one of the best cheap bars in Tbilisi, especially in summer time, with outside fountain and inside fireplace.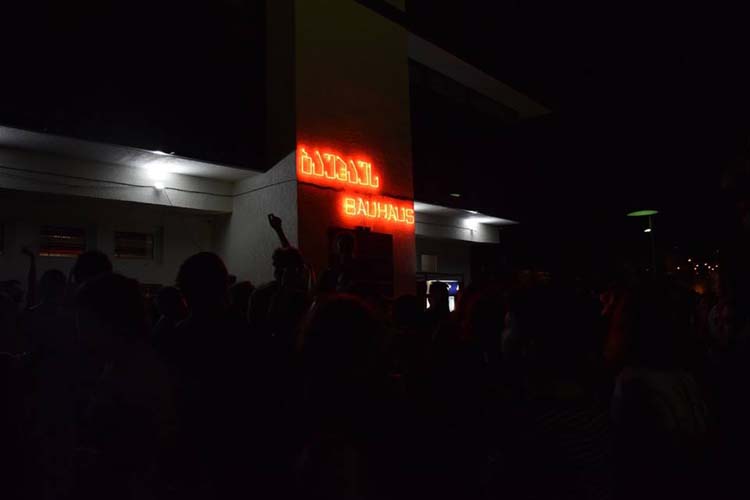 Location: Dedaena Park, Tbilisi, Georgia
Open: Every Day 11:00-03:00
Probably the most popular bar right now in Tbilisi among local youth and guests as well. Great location in city's one of central parks - Dedaenis Bagi.

Location: Dedaena Park, Sanapiro str N1, Tbilisi, Georgia
Open: Every day 19:00-03:00
Brand new, perfectly located (again in Dedaenis bagi) bar with cool atmosphere and run by very nice people who will be very helpful and friendly for every foreigner or local.
Definitely this will soon become one of the most hype places in Tbilisi. Highly recomended!
Vegetarian kitchen.
Location: 37 Shota Rustaveli Ave, Tbilisi, Georgia
Open: Thusrday - Sunday 21:00-03:00
This is how it describes itself (our translation): Neutral Indie territory, symbioses of art and music. Social space to listen to music.
Prices are average. Popular among young Tbilisi residents as a pre party place.
Bar Meoba
Location: 23 Shota Rustaveli Ave Tbilisi, Georgia
Open: Daily 18:00-02:00, Weekends 18:00 - 06:00
Quality drinks with reasonable prices. Always stuffed, a bit smokey, loud and full of people. Good place to meet new friends.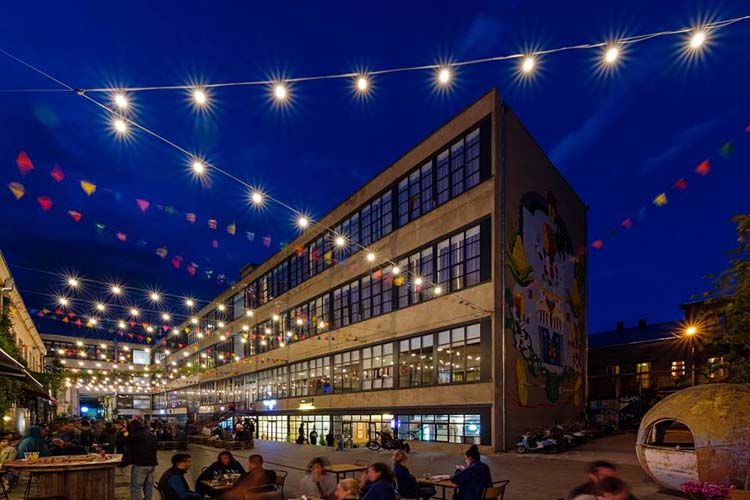 FABRIKA Hostel & Its Courtyard
FABRIKA is a Soviet-era sewing factory that was converted into a hostel in 2016 and boasts a photogenic, post-industrial courtyard where many of the city's independent businesses have found a home. Here you can enjoy drinks in bars like Moulin Electrique, Dive X Fabrika, Tone, have a board game session at Tsibakha Game Cub, shop for beautiful plants at Plants Shop, browse through vinyls at Vodkast Records, get a haircut at Camora Basement and etc.
The whole courtyard is a popular meeting place for almost every young Tbilisi resident.
Location: Pushkini St. 19 , Tbilisi 0105, Georgia
(+995)574805564
Open: 12:00 - 04:00 daily
This is a Tbilisi version of cheap chain of snack and drink diner/bars popular all over Poland. Here you will find cheapest alcohol in Tbilisi, Polish menu, also cheap and trashed, mostly foreign young people standing all the way in the street. Do try out Chachacheli if you are looking for getting trashed and standing next to others :)
Location: 8, Vashlovani St, Tbilisi 0108, Georgia
+(995)599998941
Open: 18:00 - 03:00
Vegetarian friendly coz bar, favored by Tbilisi's hipster youth :)
Location: Vakhtang Beridze Str. 5, Tbilisi 0108, Georgia
+(995)322997566
Open: 18:00 - 02:00
Little cozy bar, ,very well situated in the old town. They have games and cards, and a piano and other instruments. Really cool atmosphere, cheap prices, hip people.
Location: Atoneli Str. 1 , Tbilisi 0101, Georgia
+(995)577141487
Generator 9.8 is free Coworking Space & Social Bar, basically this is the place where u can work during the day and have fun during the night. Quite popular among all kinds of people.
Location: Kote Abkhazi 28, Tbilisi, Georgia
Great cafe/bar for both winter and summer (outdoor) with nice prices and tasty cuisine.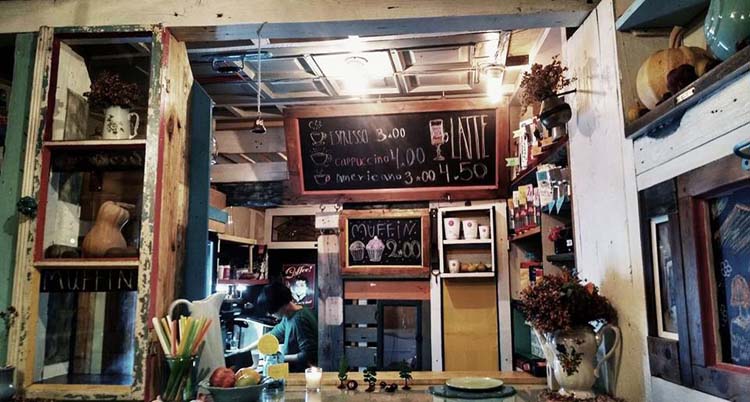 Location: Zubalashvilebi Brothers str. 6 Tbilisi, Georgia
+(995) 593 39 82 39
Open: 9:00 - 20:00
A very atmospheric and beautiful small room in the center of Tbilisi.
5min walking distance from Rustaveli, behind former parliament and 1st school of Tbilisi.
Cafe mostly specializes on takeaway hot drinks (very good coffee, tea, and other hot drinks) and homemade sweets and food.
They also have 2 small tables inside and plan to expand outside in summer season.
Definitely best value for price if you need a hot drink fix during the day.
Highly recommended!
Other
Akhvlediani Street is crowded with pubs where on most of the days you can enjoy live music, mostly covers of famous rock songs. In General in Old town and city center you will find a decent bar to hang out in every other corner, so just feel free to explore the city and don't be afraid to wander in every bar you find :)