Another mountainous and highest region of Georgia is Svaneti. Its long way from the capital Tbilisi but unlike Tusheti and Khevsureti Svaneti can be accessed all year round and actually offers amazing skiing opportunities in winter time.
More info about the region and covered highlites: Svaneti
Also Mtskheta, Gori, Kutaisi
Route Map: https://goo.gl/maps/jBLp2BaMYtS2 + https://goo.gl/maps/wC3soAXooCz
In case of Drive over Lentekhi (+ 450km https://goo.gl/maps/hE9FrXa3ML52)
Total Length (roundtrip): 550km + 550km
Total Duration: 4 -5 Days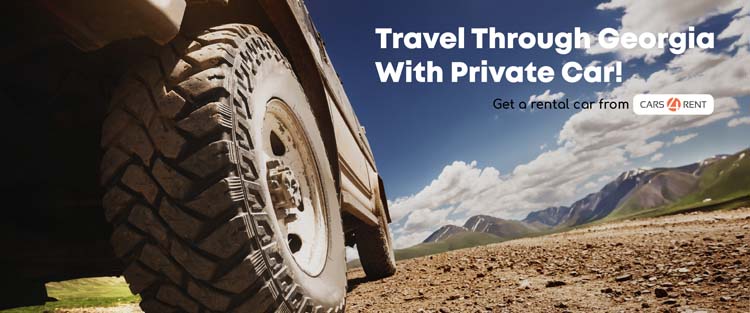 - Mtskheta
- Kutaisi
- Prometheus Caves
- Enguri Dam
- Mazeri
- Mestia
- Chalaadi
- Adishi
- Ushguli
Day 1 - Mtskheta (Jvari & Svetitskhoveli), Gori & Uplistsikhe, Kutaisi
08:00 Departure from Tbilisi
08:30 Mtskheta - Jvari Monastery & Svetitskhoveli Cathedral
12:00 Gori - Stalin Museum
14:00 Lunch in Gori
15:00 Uplistsikhe cave town
20:00 Kutaisi, overnight
Day 2 - Prometheus Caves, Village Mazeri
09:00 Departure from Kutaisi
09:30 Prometheus Cave
11:00 Departure to Svaneti (lunch in Zugdidi)
14:30 Inguri Dam
17:00 Village Mazeri, overnight
Day 3 - Mestia & Chalaadi Glacier
09:00 Departure to Mestia
10:00 Drive to Chalaadi Glacier + 2 hours walk
13:00 Lunch in Mestia
15:00 Free time in Mestia (visit Ethnographic museum, svan towers, etc.), overnight
Day 4 - Adishi & Ushguli
09:00 Departure from Mestia
11:00 Village Adishi
14:00 Village Ushguli, free time, overnight
Day 4 - Return to Tbilisi
For this day you have several options:
1- Go for a walk to Shkhara Glacier, return to mestia for an overnight and next day return to Tbilisi
2 - Return to Tbilisi via Mestia
3 - Return to Tbilisi via Lentekhi (Please note that we do not recommend this option, the road seems to be shorter but is in such a bad condition that drive will seem to be never ending. In this case you will have to stay for an overnight in Kutaisi again, or Tskaltubo Spa resort).
End of Trip
Please keep in mind, all the itineraries, distances and times are tentative and approximate. You decide which point to visit and how long to stay in each of them. This is only guidance to help travelers & drivers to plan their trips in Georgia.