Party Like a Georgian!
"In Georgia's capital city, dance music is the soundtrack to social change"
"Over the last few years, Tbilisi, a city of steep hills and curvy streets at the border of Europe and Asia, has become a new hotbed for underground dance music. Bassiani has played a leading role in this, but it's only one of several clubs that would be exceptional in any city—there's also Mitkvarze, Vitamin Cubes, Café Gallery and its sister venue, Didi Gallery, plus one that's just opened called Khidi. As time goes on, more and more house and techno DJs list the Georgian capital as one of their favorite places to play.
What makes it so good? First there are the basics: smartly booked clubs with excellent sound systems, passionate crowds and parties that go well past dawn. But there's also a more complex reality that is perhaps the scene's most important ingredient. History has not been kind to Tbilisi, "a city which has burned down 40 times in its history," according to The London Review of Books, and for which the last 25 years have been particularly dramatic. Since the collapse of the Soviet Union, Georgia's been the scene of two wars and years of abject poverty. And yet, over time it nurtured a devoted underground of DJs and promoters that, in the last few years, has flourished into something extraordinary, even more so because it represents such an exhilarating break from the past. 20 years ago Tbilisi barely had electricity; today, it has one of the best scenes for electronic music in the world."
This is an excerpt from an article on Resident Advisor website by Will Lynch.
You can read the full article here.

And here is what Vice and Låpsley explored in Tbilisi:
There are several major Music festivals in Georgia
- Jazz Music -

- Folk and Ethnic music -

Echowaves

Location: Anaklia Seaside Resort, Georgia

Dates: August




Location: Betania, near Tbilisi, Georgia

Dates: Third weekend of May


Tbilisi Open Air

Location: Lisi Wonderland, Tbilisi, Georgia

Dates: June




Location: Tbilisi Concert Hall, Tbilisi, Georgia

Dates: 10-13 November 2016




Location: Batumi, Georgia

Dates: Usually in July




Location: Ethnographic Museum, Tbilisi, Georgia

Dates: Usually in July



Below we have listed several major clubs you should visit while in Tbilisi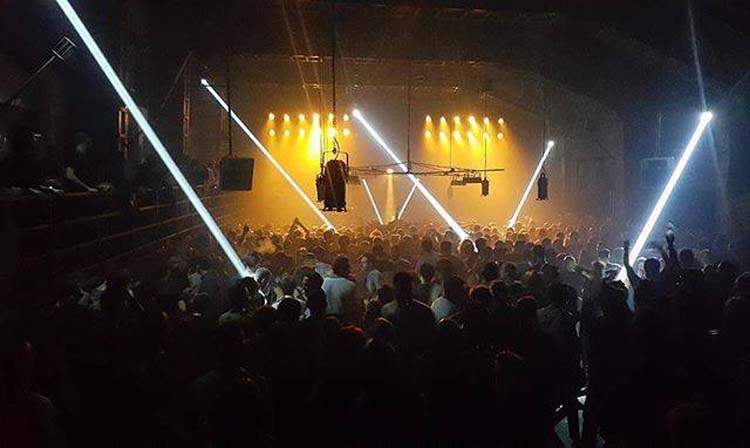 Location: 2 Akaki Tsereteli Ave., Tbilisi, Georgia
Description: Bassiani, the biggest techno club in Tbilisi, is a maze of poured concrete in the basement of Dinamo Arena, Georgia's national football stadium. On Saturday mornings, once the sun is up, you can watch smoke drift across the pitch, belched upwards from the party downstairs, where as many as 1,200 people shuffle around an empty swimming pool. The DJ booth is in the deep end, facing a landing strip of a dance floor that ends at a sitting area of bare cement (formerly the kids' pool). From there you can take in the whole scene: countless silhouettes on elevated catwalks and a sloping dance floor, encased in a room whose vastness becomes clear only in brief flashes of colored light. Text taken from RA article
More on bassiani: http://calvertjournal.com/articles/show/6970/rave-nightlife-techno-new-east
By the way, according To HOSTELWORLD article and Resident Advisor, Bassiani has been named among best clubs in the world!
See the article here .
Location: 2 Nikoloz Baratashvili Named Left Bank, Tbilisi, Georgia
Description: A Soviet-era fish restaurant-turned-nightclub overhanging the river, it is not just about the venue and music: there is a real sense from the crowds that this is a new and exciting scene, something positive and long overdue.
Text taken from The Guardian article
Mtkvarze is a spacious club, in an old beautiful building, located over the Kura river. It is a performance venue for non-commercial music, mostly techno and house. The club has two rooms with diverse vibes, hosting international and local artists, djs as well as vjs. Mtkvarze is open since 2012 and it has twice won "The Best Venue" price at the Awards Ceremony for the Innovative Pop Culture - "Electronauts". The club is open on Fridays and Saturdays from 23:30. Its closing time is not specified.
Text taken from RA article
Cafe Gallery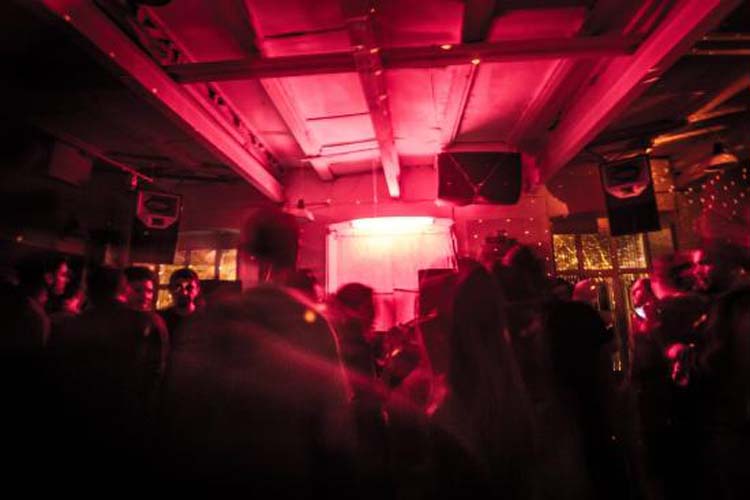 Location: Griboedov str. 34, Tbilisi, Georgia
Description: A pleasant cafe and art gallery by day, at night Café Gallery becomes probably the best nightclub in the Caucasus. Weekends see the place's two storeys packed out by revellers dancing to a steady diet of minimal techno and house, until way past everyone's bedtime.
Text taken from article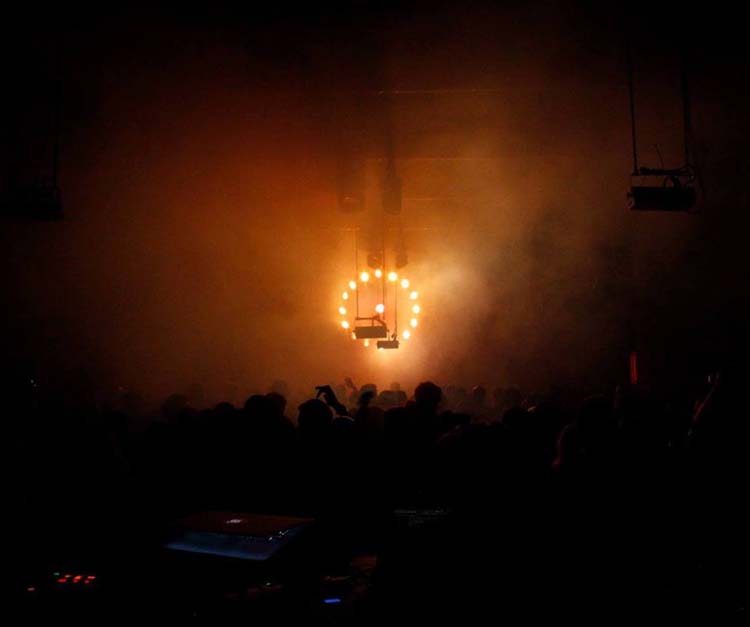 Location: Vakhushti Bagrationi Bridge, Right Embankment, Tbilisi, Georgia
Description: Khidi club opened on 4th of June, 2016 in the center of Tbilisi (Georgia). Khidi means "the bridge" in Georgian, it is located in Vakhusti Bagrationi Bridge, which originates from the Soviet era. The venue is divided into three floors, main stage, small room and exhibition area. The club has a capacity of 1000 people.
Khidi's program has a strong focus on a mix of local and international techno artists who are given the opportunity to play live, hybrid or Dj sets. The club already hosted techno artists such as - Tensal, Pfirter, SNTS, Boston 168, SHXCXCHCXSH, Scuba, Regal, Phon_O, P.E.A.R.L., Moteka, Arnaud Le Texier etc.
A parallel to Khidi's regular club nights is its avant-garde live acts in the experimental direction. With a small audience and in a sit down format, these acts offer Khidi's audience a unique experience. In addition, Khidi will have a separate exhibition space on the third floor showcasing local and international artists. The club is open every weekend.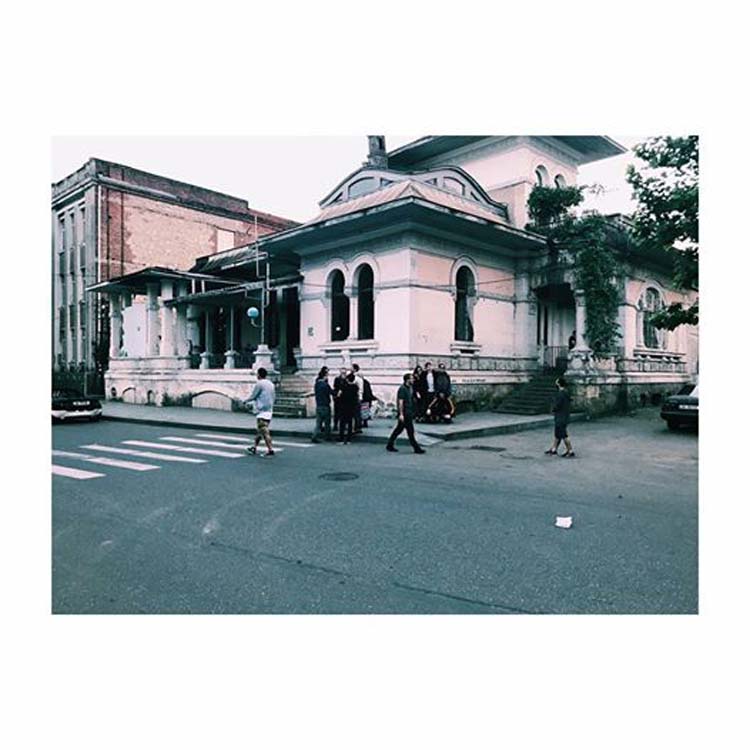 Location: Tamar Mepe street, Kutaisi, Georgia
Description: One and only club of Kutaisi - boasts with very good line-up, small anc cozy atmosphere and very enthusiastic and energetic local crowd and dancfloor. Deinitely a must go for electronic music lovers who also happen to be in Kutaisi.
Below we have listed all of our favorite bars we think you should visit in Tbilisi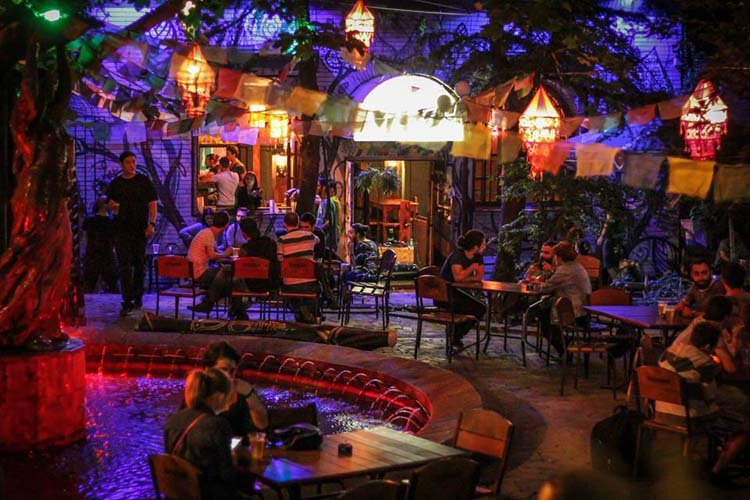 Location: Elbakidze (Javakhishvili) St. Samaia Square, Tbilisi 0105, Georgia
+995 598 26 26 70
Open: 18:00 - 02:00 and maybe more
Shortly one of the best cheap bars in Tbilisi, especially in summer time, with outside fountain and inside fireplace.
BAUHAUS BAR
Location: Dedaena Park, Tbilisi, Georgia
Open: Every Day 11:00-03:00
Probably the most popular bar right now in Tbilisi among local youth and guests as well. Great location in city's one of central parks - Dedaenis Bagi.

dedaenis baRi
Location: Dedaena Park, Sanapiro str N1, Tbilisi, Georgia
Open: Every day 19:00-03:00
Brand new, perfectly located (again in Dedaenis bagi) bar with cool atmosphere and run by very nice people who will be very helpful and friendly for every foreigner or local.
Definitely this will soon become one of the most hype places in Tbilisi. Highly recomended!
Vegetarian kitchen.
Location: 37 Shota Rustaveli Ave, Tbilisi, Georgia
Open: Thusrday - Sunday 21:00-03:00
This is how it describes itself (our translation): Neutral Indie territory, symbioses of art and music. Social space to listen to music.
Prices are average. Popular among young Tbilisi residents as a pre party place.
Bar Meoba
Location: 23 Shota Rustaveli Ave Tbilisi, Georgia
Open: Daily 18:00-02:00, Weekends 18:00 - 06:00
Quality drinks with reasonable prices. Always stuffed, a bit smokey, loud and full of people. Good place to meet new friends.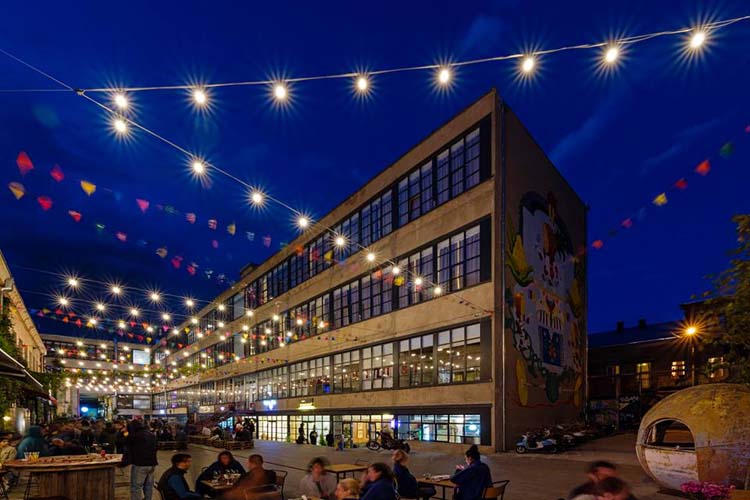 FABRIKA Hostel & Its Courtyard
FABRIKA is a Soviet-era sewing factory that was converted into a hostel in 2016 and boasts a photogenic, post-industrial courtyard where many of the city's independent businesses have found a home. Here you can enjoy drinks in bars like Moulin Electrique, Dive X Fabrika, Tone, have a board game session at Tsibakha Game Cub, shop for beautiful plants at Plants Shop, browse through vinyls at Vodkast Records, get a haircut at Camora Basement and etc.
The whole courtyard is a popular meeting place for almost every young Tbilisi resident.
Location: Pushkini St. 19 , Tbilisi 0105, Georgia
(+995)574805564
Open: 12:00 - 04:00 daily
This is a Tbilisi version of cheap chain of snack and drink diner/bars popular all over Poland. Here you will find cheapest alcohol in Tbilisi, Polish menu, also cheap and trashed, mostly foreign young people standing all the way in the street. Do try out Chachacheli if you are looking for getting trashed and standing next to others :)
Location: 8, Vashlovani St, Tbilisi 0108, Georgia
+(995)599998941
Open: 18:00 - 03:00
Vegetarian friendly coz bar, favored by Tbilisi's hipster youth :)
Location: Vakhtang Beridze Str. 5, Tbilisi 0108, Georgia
+(995)322997566
Open: 18:00 - 02:00
Little cozy bar, ,very well situated in the old town. They have games and cards, and a piano and other instruments. Really cool atmosphere, cheap prices, hip people.
Location: Atoneli Str. 1 , Tbilisi 0101, Georgia
+(995)577141487
Generator 9.8 is free Coworking Space & Social Bar, basically this is the place where u can work during the day and have fun during the night. Quite popular among all kinds of people.
Location: Kote Abkhazi 28, Tbilisi, Georgia
Great cafe/bar for both winter and summer (outdoor) with nice prices and tasty cuisine.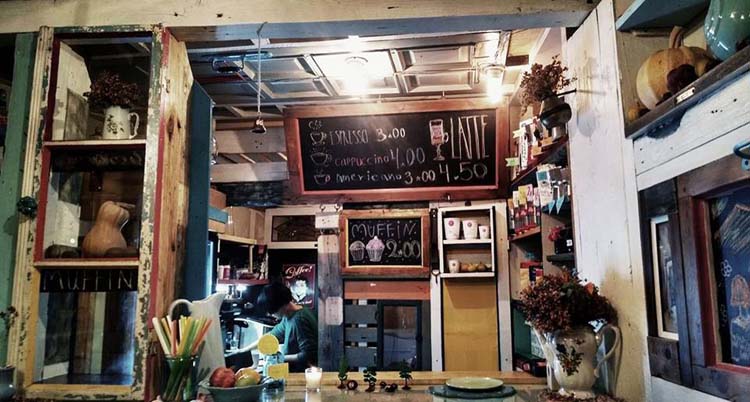 Location: Zubalashvilebi Brothers str. 6 Tbilisi, Georgia
+(995) 593 39 82 39
Open: 9:00 - 20:00
A very atmospheric and beautiful small room in the center of Tbilisi.
5min walking distance from Rustaveli, behind former parliament and 1st school of Tbilisi.
Cafe mostly specializes on takeaway hot drinks (very good coffee, tea, and other hot drinks) and homemade sweets and food.
They also have 2 small tables inside and plan to expand outside in summer season.
Definitely best value for price if you need a hot drink fix during the day.
Highly recommended!
Other
Akhvlediani Street is crowded with pubs where on most of the days you can enjoy live music, mostly covers of famous rock songs. In General in Old town and city center you will find a decent bar to hang out in every other corner, so just feel free to explore the city and don't be afraid to wander in every bar you find :)
Tbilisi in last several years has become the paradise for clubbers and partygoers. Drinks are very cheap here, choice of bars and pubs - unlimited, music and atmosphere often compared to Berlin - Europe's capital of nightlife.
Above we have chosen the best bars that should be visited by every partygoer in Tbilisi.
Just keep in mind that best time to visit pubs and bars in Tbilisi is 21:00 - 02:00.
After 02:00 - till early morning you can enjoy clubs of Tbilisi
Don't forget, unlike bars and pubs Clubs work only on Fridays, Saturdays and days before a holiday.