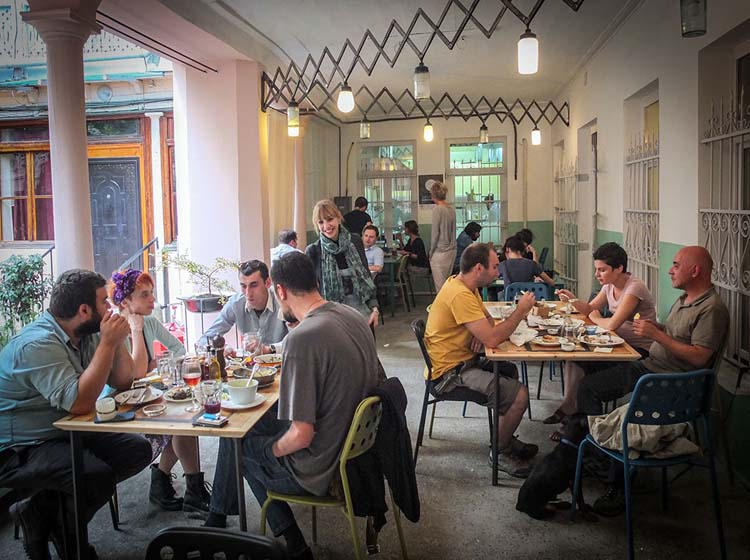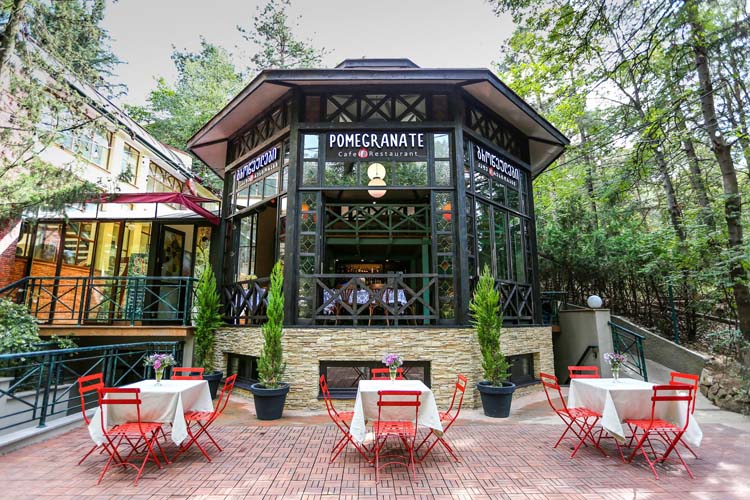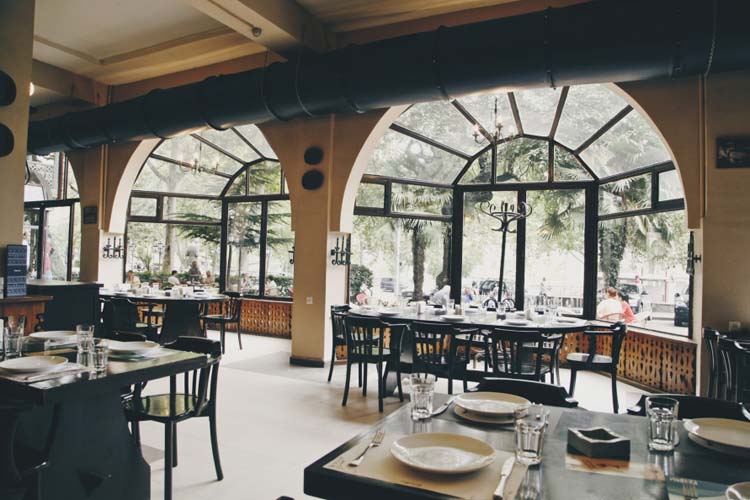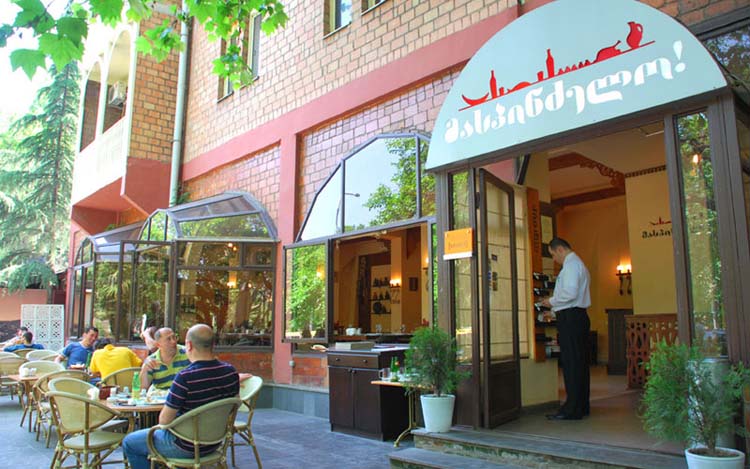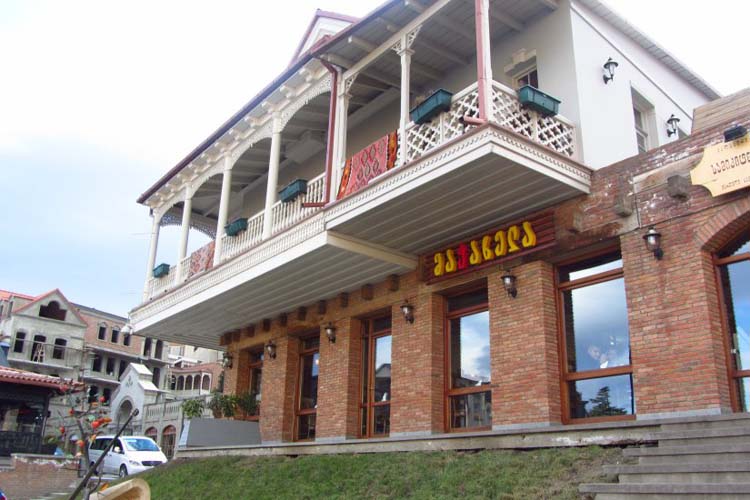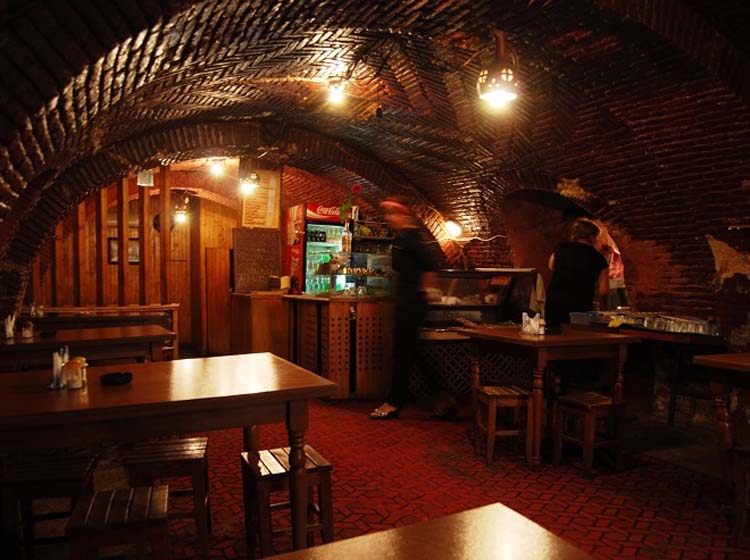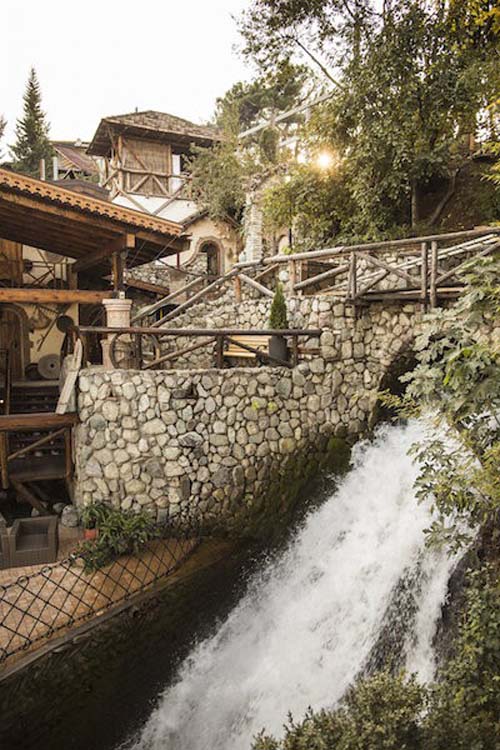 RESTAURANTS
RECOMMENDED RESTAURANTS
Traditional restaurants mostly always offer quality Georgian food accompanied with live folk songs and dances.
Sure you can easily search through Tripadvisor Georgian restaurant in tbilisi and choose the ones to visit accordingly. But here we decided to share our own experience about which restaurants provide best quality and best prices in conjunction according to the type of food you are looking for, so:
In Tbilisi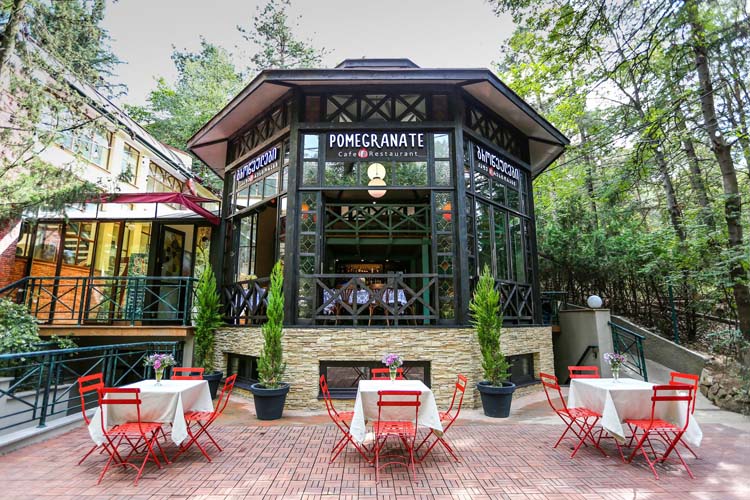 Vake Park, Tbilisi, Georgia
Call +995 574 04 47 74
Specialized and personalized most delicieous Georgian food form every region.
Good prices, very cozy and relaxing atmosphere and quite flattering prices.
Highly recomended!
Best Khinkali in Tbilisi
Pasanauri - 37/46 Griboedovi Street, Tbilisi 0108, Georgia. +995322988715
Zakhar Zakharich - 3 Right Bank | Mshrali Bridge, Tbilisi, Georgia +322 14 42 00
Best Khachapuri in Tbilisi
Lagidze Waters Cafe - Rustaveli avenue, in front of opera house & Sameba Cathedral, Main Entrance, Tbilisi, Georgia +995 322 47 77 57
Machakhela Restaurant network (good option but definitely not the best one) - http://www.vdcapital.ge/en-machakhela
Cafe Retro - Best Acharian Khachapuri in town, 11 Bakhtioni Str. Tbilisi, Georgia
Oniashvili Bakery - Bakery famous for best Lobiani. 36 Otar Oniashvili St, T'bilisi, Georgia +322 38 89 26
Cheapest Price & Good Food
Racha Dukhan - 6/20 Lermontov Street, Tbilisi, Georgia. +995 577 46 05 32
Maspindzelo - Gorgasali st., 7 Tbilisi, Georgia
Mapshalia - 137 Davit Aghmashenebeli Ave. T'bilisi, Georgia
(Good and cheap menu of Western Georgian food, also very not fancy, here you can meet elderly locals celebrating birthday parties along with young people looking for affordable tasty food)
Veliaminov - 8 Shalva Dadiani Steer, Tbilisi +322 92 02 95
Good Food & Higher Prices
Tabla - 33 Chavchavadze Avenue, Tbilisi, Georgia +995 322 60 02 85
Puris Sakhli (Bread House) - Gorgasali 7 | Old Tbilisi, Tbilisi, Georgia +995322303030
Ezo - G. Kikodze Street, 16 | Sololaki, near Freedom square, Tbilisi 0105, Georgia +995 322 99 98 76
Salobie Bia - 14 Ivane Machabeli St, T'bilisi, Georgia +322 99 79 77
Vino Underground - 15 Galaktion Tabidze St, T'bilisi, Georgia +322 30 96 10

Sofia Melnikova's Fantastic Duchan - 8 Gia Chanturia St, T'bilisi, Georgia +592 68 11 66

Keto & Kote - 3 Mikheil Zandukeli Dead End, T'bilisi, Georgia +322 93 02 00

Cafe & Hotel Stamba - 14, 0108 Merab Kostava St, T'bilisi, Georgia +322 02 11 99

Restaurant network Tsiskvili -
http://tsiskvili.ge/english/home