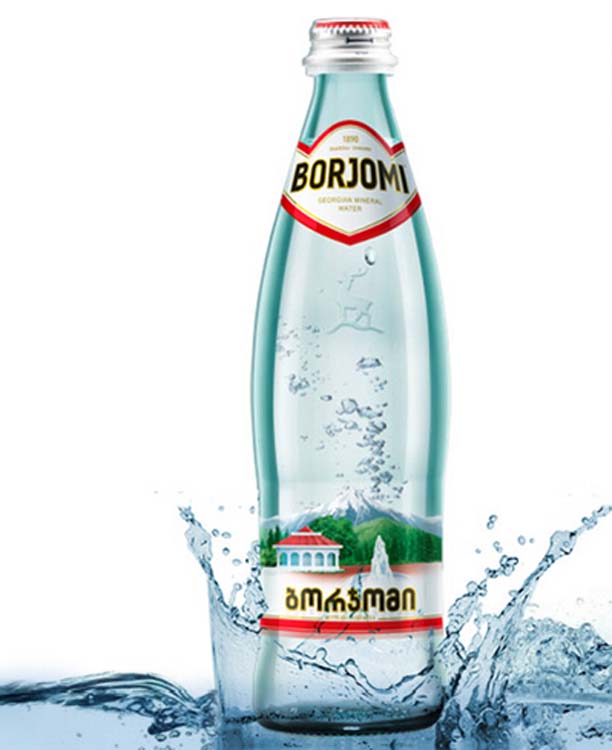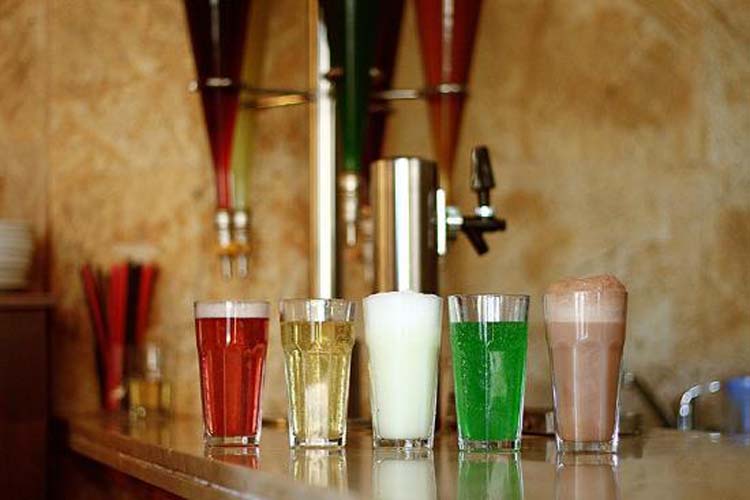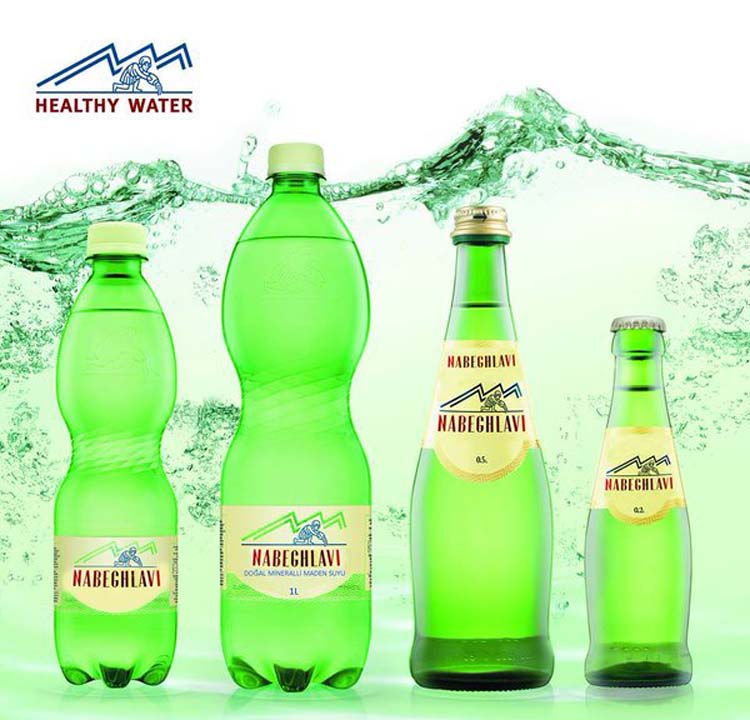 LEMONADE, WATER & MINERAL WATERS
LEMONADE, WATER & MINERAL WATERS

Georgian Lemonade Lagidze
Is a popular Georgian soft drink based on soda and a variety of natural syrups. It has been traditionally mixed in a glass from a soda fountain, but it is also available as a bottled soft drink in a range of flavors. Some American food writers liken it to egg cream, but the authentic Georgian drink includes neither milk nor chocolate syrup.
Lagidze water is named after Mitrofan Lagidze, a pharmacist's apprentice in Kutaisi, Georgia, who in 1887 explored the idea of using natural syrups instead of imported flavored essences in making lemonades. In 1900, the Lagidze Brothers plant in Kutaisi began blending unique proprietary flavors from herbs and fruits. Today, Lagidze waters are produced in a wide range of natural flavors.
Mineral Waters
Georgia is a country rich in mineral water springs. While walking in mountains you will frequently encounter natural springs with naturally carbonated and mineralized water which both tastes wonderful and is very good for your health.
Due to rich natural resources mineral water production is a developed industry in the country. There are many mineral water brands which are very popular in Georgia and outside (Especially in post soviet countries). Here we describe main brands:
Borjomi is a brand of naturally carbonated mineral water from springs in the Borjomi Gorge of central Georgia. The artesian springs in the valley are fed by water that filters from glaciers covering the peaks of the Bakuriani mountains at altitudes of up to 2,300 m. The water rises to the surface without pumping and is transported by pipes to two bottling plants in the town of Borjomi.
The Borjomi springs were discovered by the Imperial Russian military in the 1820s.
Borjomi is exported to over 40 countries. Since 1995, Borjomi has been trademarked and produced by the Georgian Glass and Mineral Water Company (GG&MW). The use of Borjomi water has been suggested by the Georgian and Russian researchers for complex treatment of several digestive diseases and diabetes mellitus.
"Healthy Water" produces famous mineral water "Nabeghlavi" and spring water "Bakhmaro." The company was established in 1997 by Georgian and Swiss partners and by now is a leader of the local mineral water market.
The new-found company's prime goal was to restore long-time tradition of bottling Nabeghlavi mineral water and it was successfully gained. Thus, the story of establishing "Healthy Water" company leads us back to the history of the mineral water Nabeghlavi.
The source of mineral water is located on the territory of health resort Nabeghlavi, in Western Georgia, hence the name of the water.
According to an old story, local inhabitants of the region noticed that buffalos were especially attracted to one of the water sources; the very same source later turned out to have special taste and curative properties.
Fundamental exploration of the mineral water deposit was conducted during the first half of the 20th century by famous Georgian and foreign researchers.
Initial study of the chemical composition of the water was performed in 1921 by Latvian scientist Robert Kuptsis, who spent most of his life in Georgia. Later hydro-geological research was led by famous Georgian and other Soviet scientists during the 1930's.
Within this period, chemical properties of the water were scientifically developed and the water was stated to have hydrocarbonate calcium-sodium composition as well as carbon dioxide.
Bottling of Nabeghlavi mineral water was initiated in 1958, following the establishment of a health resort in ecologically pure environment of village Nabeghlavi that in turn was determined by revealing the water's unique curative properties. By that time water production output and distribution area was considerably small.
"Nabeghlavi" production was taken over by JSC Healthy Water from 1998. Soon it became well-known throughout Georgia, gained appreciation of the Georgian consumers and gradually the leading position on the market.
Others brands are: Sairme, Likani, Mitarbi
Water
Tap water in most areas of Georgia is good for drinking. Although newcomers are advised to get used to tap water and in the beginning consume boiled or bottled water.