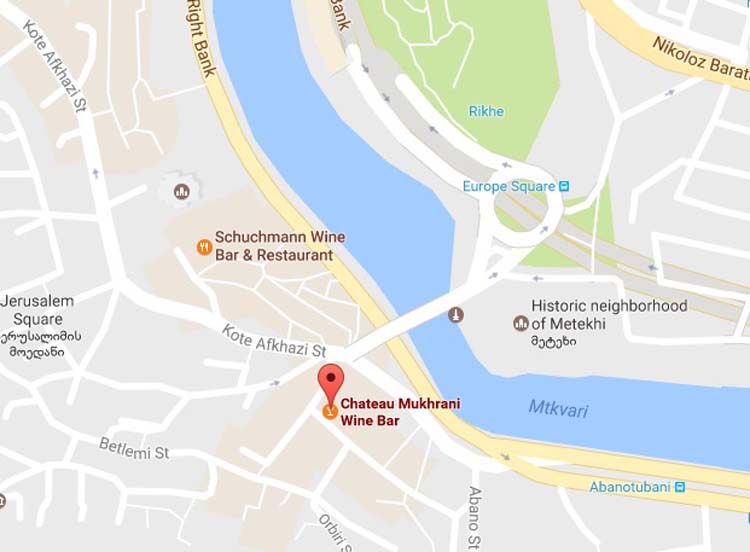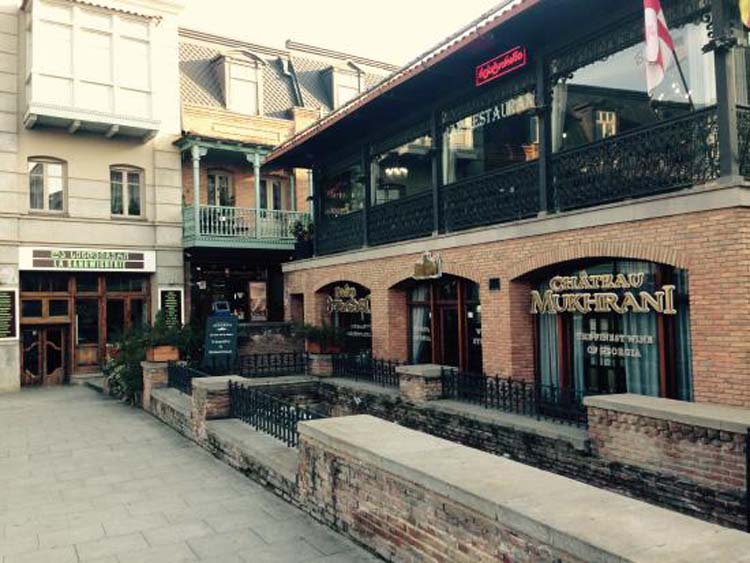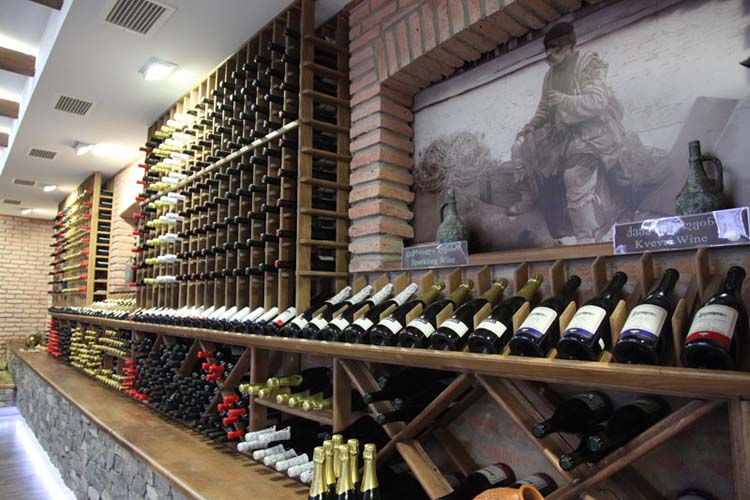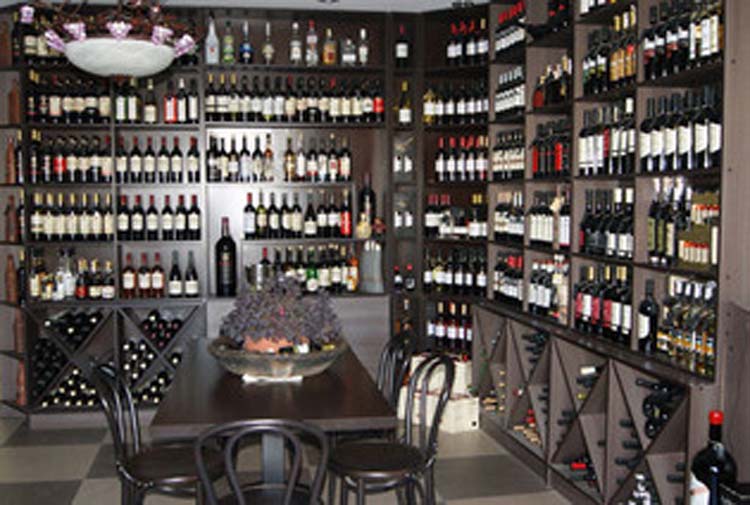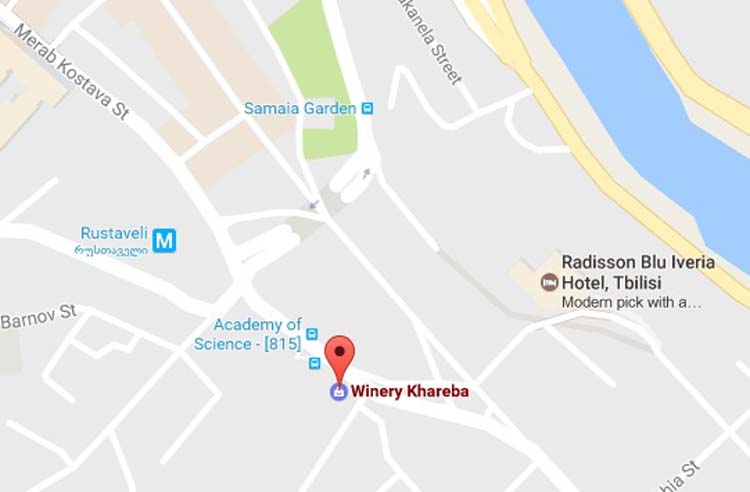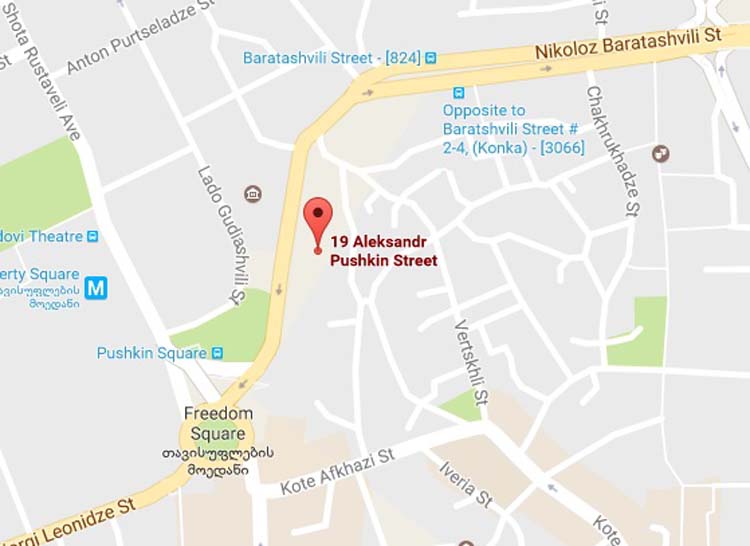 WINE SHOPS
WINE SHOPS
In Tbilisi there are plenty of shops you can visit for a good bottle of wine, branded or homemade, the choice is so big that it can eventually become really confusing.
Here we list the best wine shops, where we buy wine for ourselves and recommend them to you :)
Chateau Mukhrani Wine Bar
Address: Samghebro Str. 6, Meidan Square, Tbilisi, Georgia
Tel: +995 322 149 151
Web: http://chateaumukhrani.com/
About the company:
Château Mukhrani was founded 1878 by the Prince of Mukhrani, heir of the royal family of Georgia. Abandoned during the former Soviet Union, the castle and domain was completely renewed in 2003.
The company produces Georgian wines and spirit (Chacha) which is then distributed through Georgia and abroad.
Château Mukhrani has all the reasons (history, image, quality, unique domain and cellars) to impose itself the reference in Georgian wine industry.
100% of Château Mukhrani Estate Vineyards. The vines are treated only manually. Crop size is controlled by pruning as well as by "green operations". Vineyards are just adjacent to the winery. During the harvest, the lead time from grape picking to reception and crushing at the winery lays within 7 to 12 minutes.
The shop: Professional wine tasters will guide you through the finer points and traditions of Georgian wine.
Here you can choose from whole selection of Chateau Mukhrani wines at special prices.
Winery Khareba
Address: Rustaveli Av. 50,Tbilisi, Georgia
Tel: +995 322 935 073
Web: http://www.winery-khareba.com/en
About the company: Winery Khareba was established upon the ancient traditions. The company works over maintenance of the unique viticulture and winemaking both using tradsitional methods and modern technologies. The Company owns the land plot of 1000 hectare where unique Georgian and European vine species are cultivated and, accordingly, where the high quality wines are produced. Wines are made in Kakheti, Imereti and Racha-Lechkhumi regions.
The shop: shop offers wide variety of high quality wines, sparkling wines, bulk wines, grape seed oil and vinegar.
Wine Shop at Pushkin Street
Address: Pushkin Str. 19, Tbilisi, Georgia
This is a small wine shop situated on the right side of the street on the way from freedom square to Baratashvili Bridge.
Definitely a best place to buy a draft wine considering a great quality of products and very competitive prices.
This shop is our favorite!
And in case you're not into walking around the wine shops, here is a great online wine store:
Apart from listed shops you can buy wine in every supermarket or small grocery store, just make sure you know which brand and type you are going for!