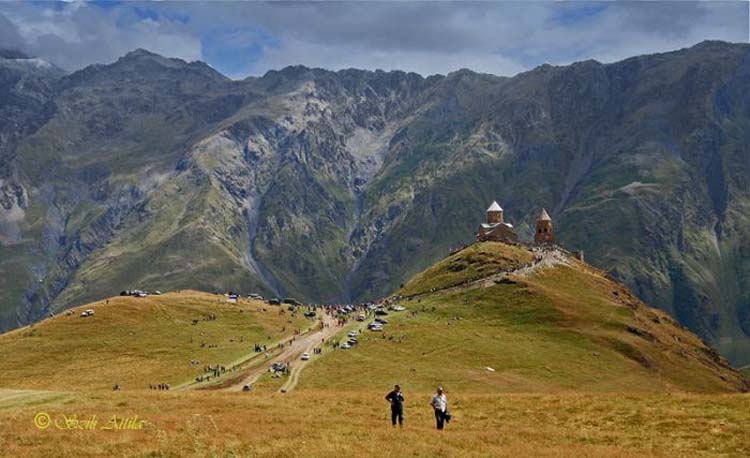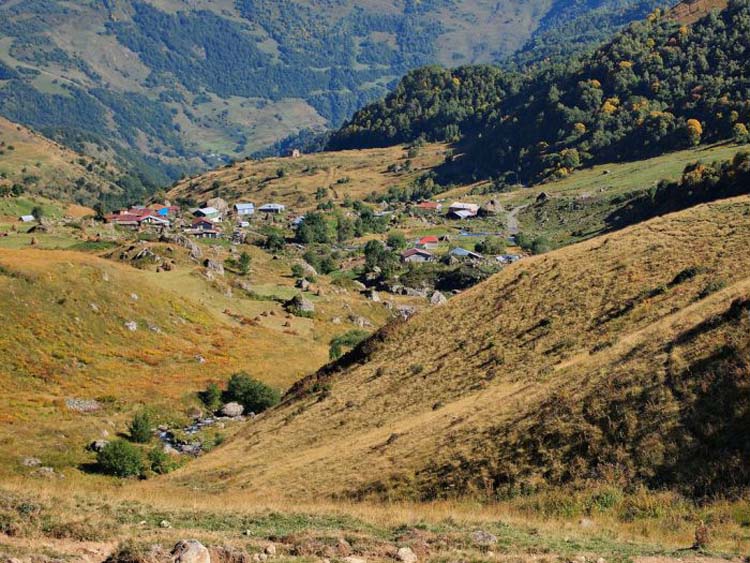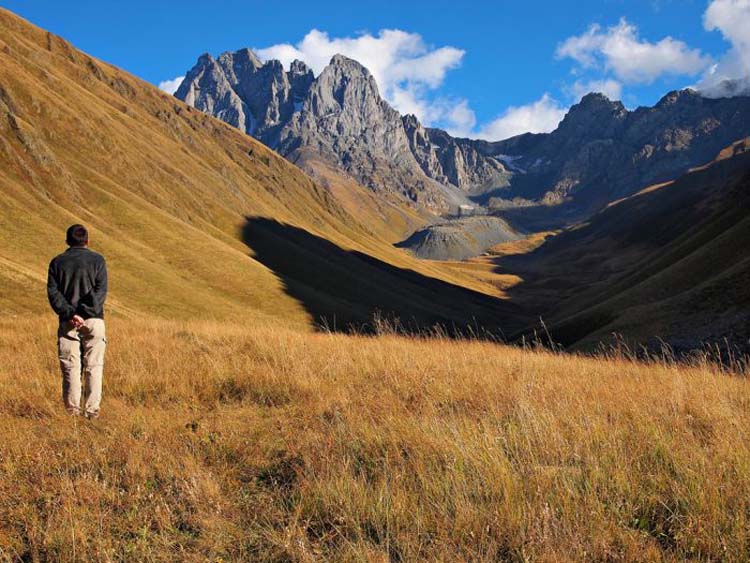 Example of Trekking tour in Kazbegi and Khevsureti regions
KAZBEGI & KHEVSURETI - 2 DAYS
Tour Type: Trekking tour
Location: Kazbegi & Khevsureti Province
Distance: Walking 7+ hours on mountain trail, 300km drive.
Tour Duration: 2 days
Tour Description: Trekking around highlights of Kazbegi region and long trek over high altitude pass to Khevsureti Province. Requires good physical shape.
Day 1:
09:00 From Tbilisi depart to Kazbegi Region (3h)
12:00 Trek in Truso Valley & picnic lunch
15:00 Drive to Holy Trinity Church, walk up to Gergeti Glacier (optional)
17:00 Drive through Dariali Gorge, & drive to village Juta
09:00 Accomodation at the guesthouse in Juta or tents
Day 2:
08:00 after breakfast long walk and beautiful trek over Chaukhi Pass to village Roshka, lunch on the way
16:00 Arrival at village Roshka
17:00 Departure to Tbilisi
20:00 - 21:00 Arrival at Tbilisi
End of tour.
Please note this is example of the tour to make it easy for you to plan your trip.
CONTACT INFORMATION
Company Climbing Georgia:
They provide services of experienced and professional Georgian guides
Website: http://www.climbinggeorgia.com/
Email: climbinggeorgia@gmail.com
Shota Komakhidze: +995 593 300599
George Nonikashvili: +995 599 290366
Or
Individual Guides:
- Tato Nadiradze
tatonadiradze@gmail.com
+995 571 82 92 96
- Guga Dabrundashvili
gugadabrunda@gmail.com
+995 557 300 700