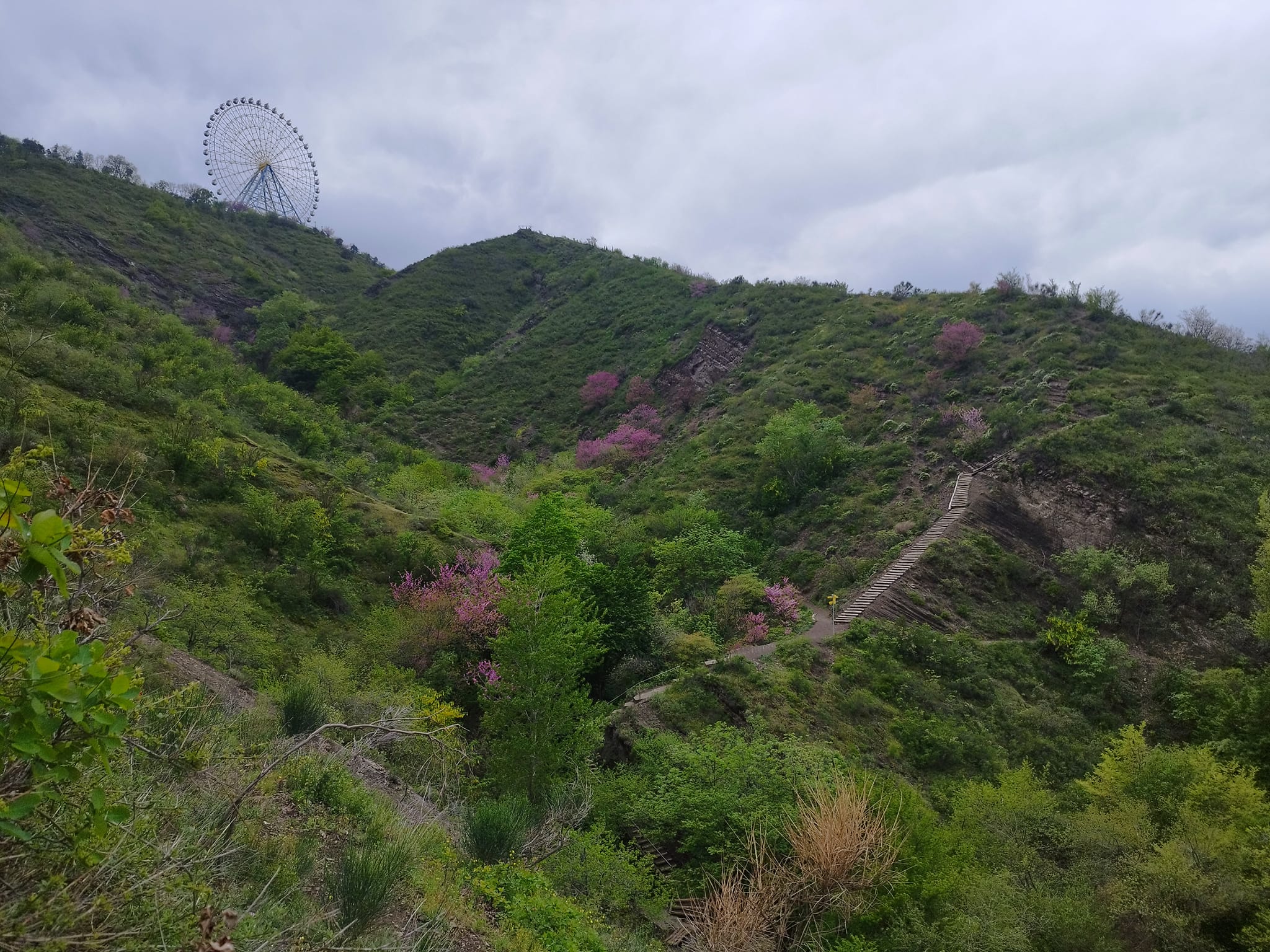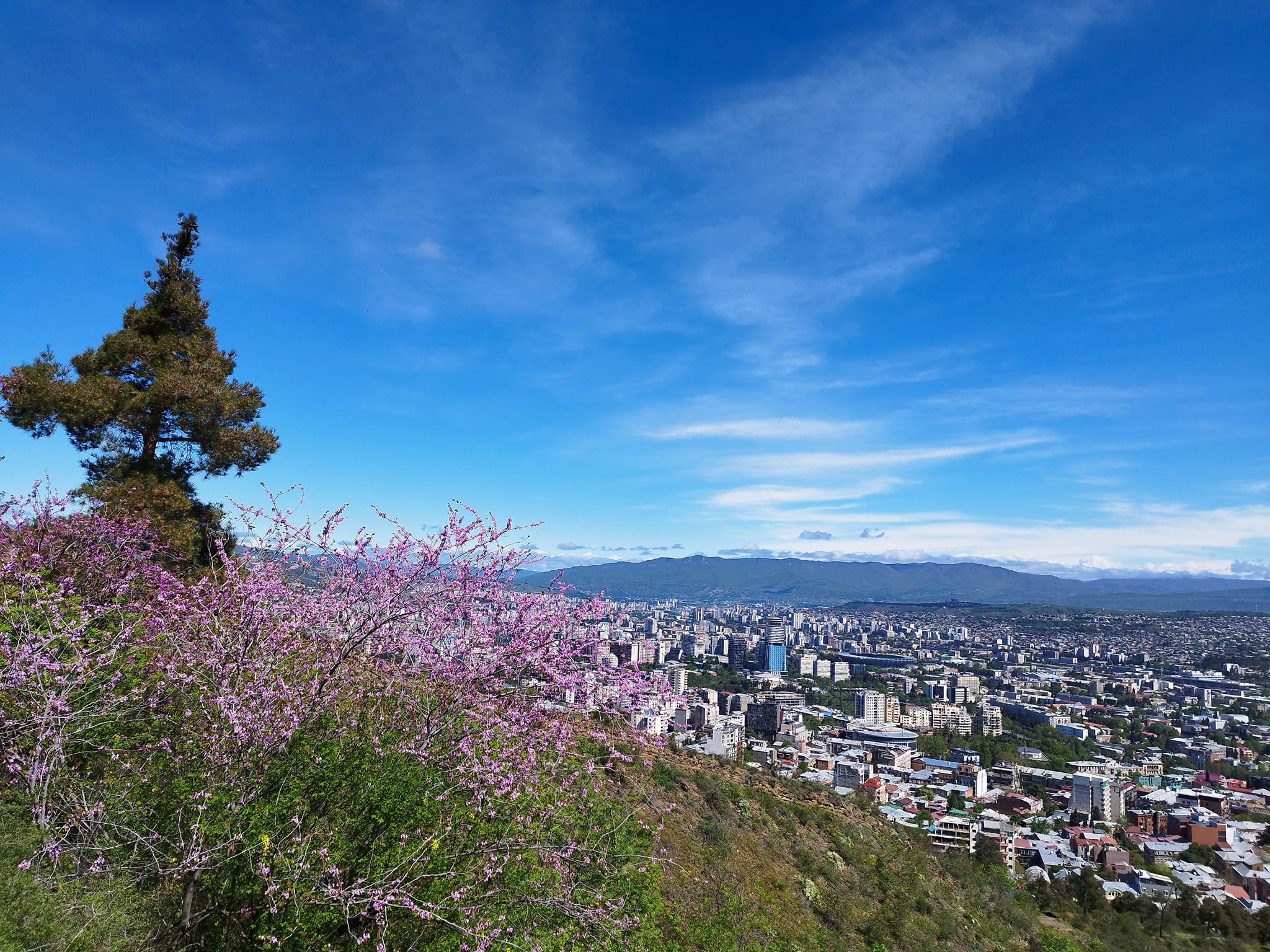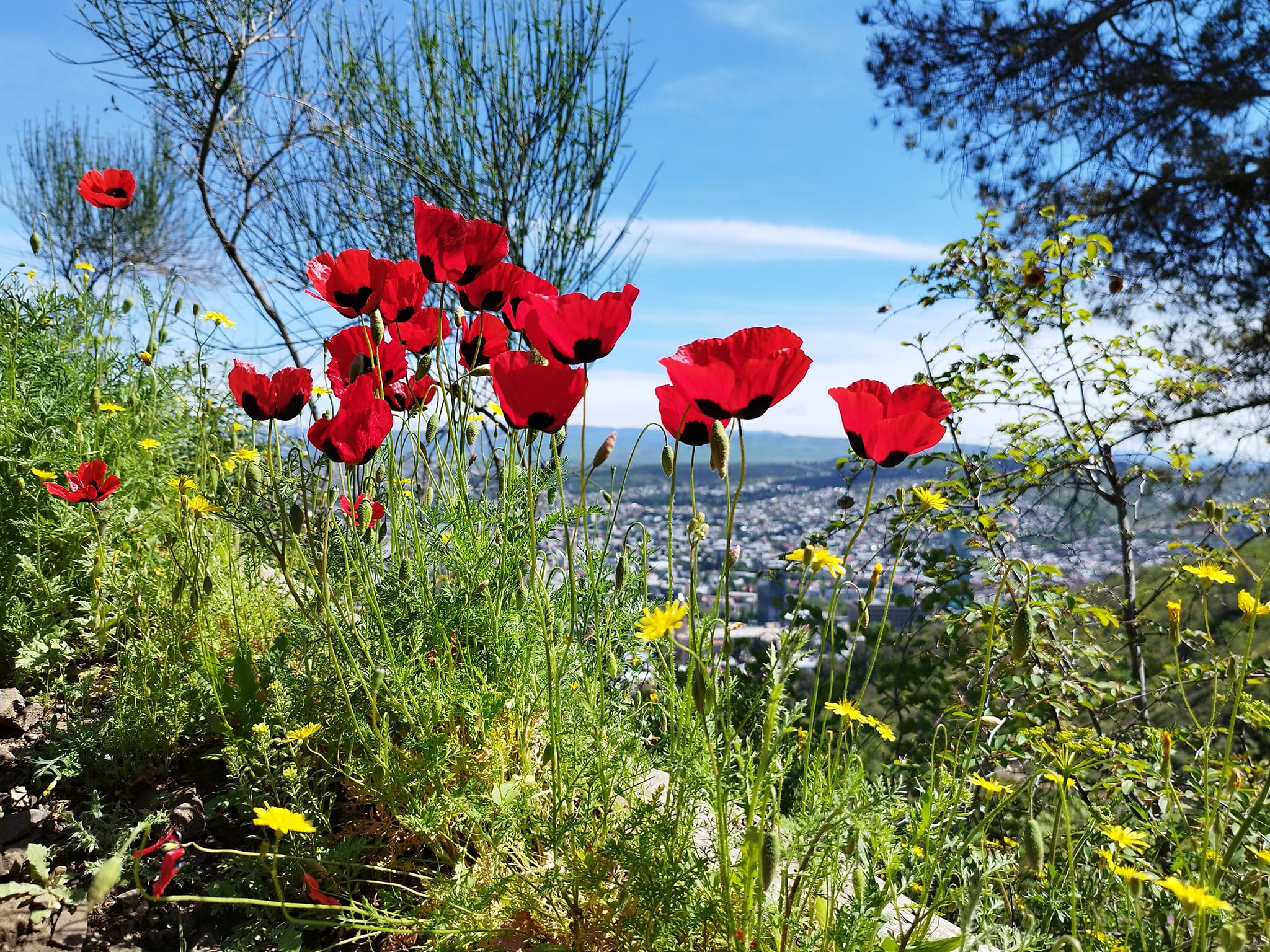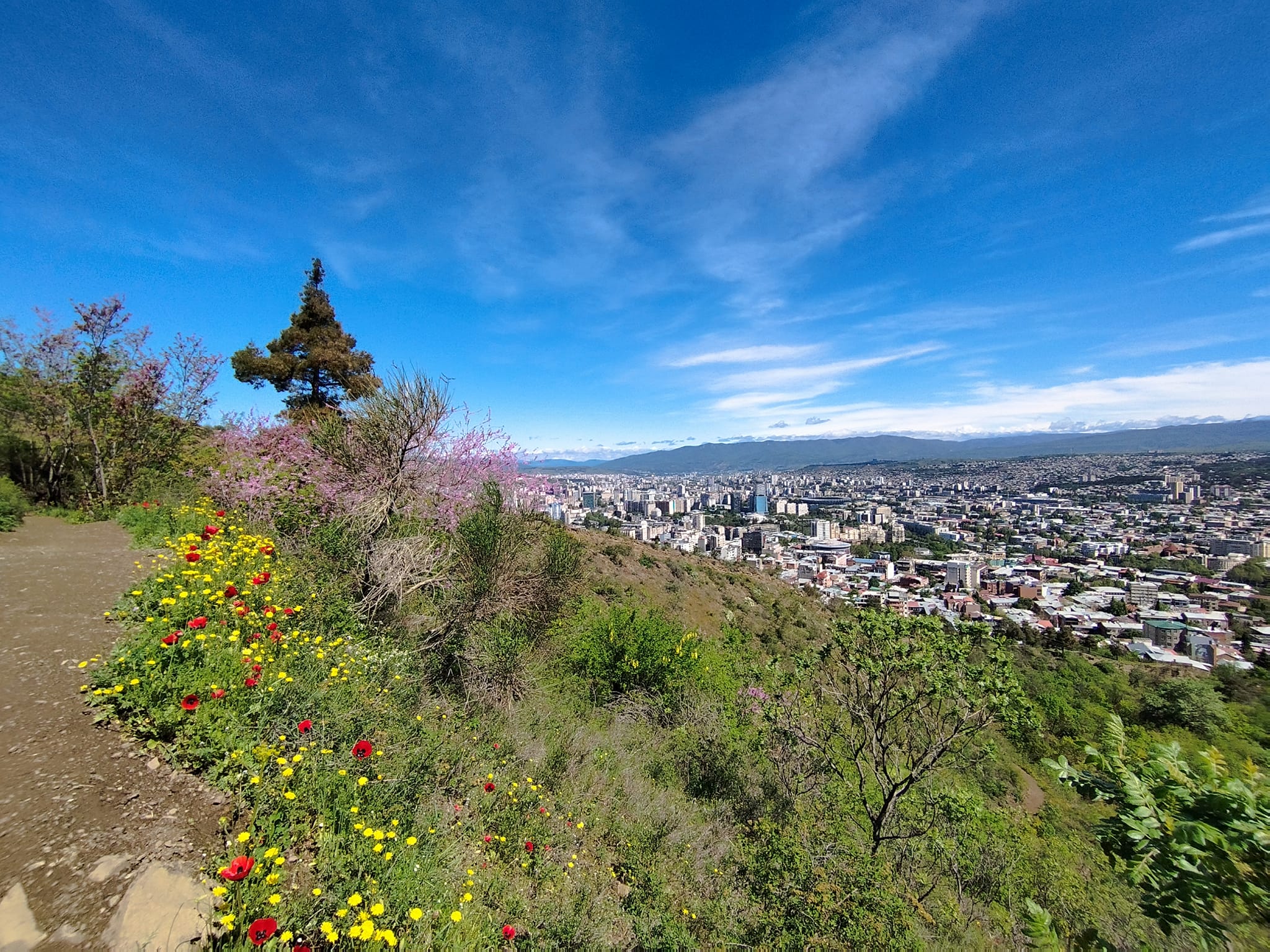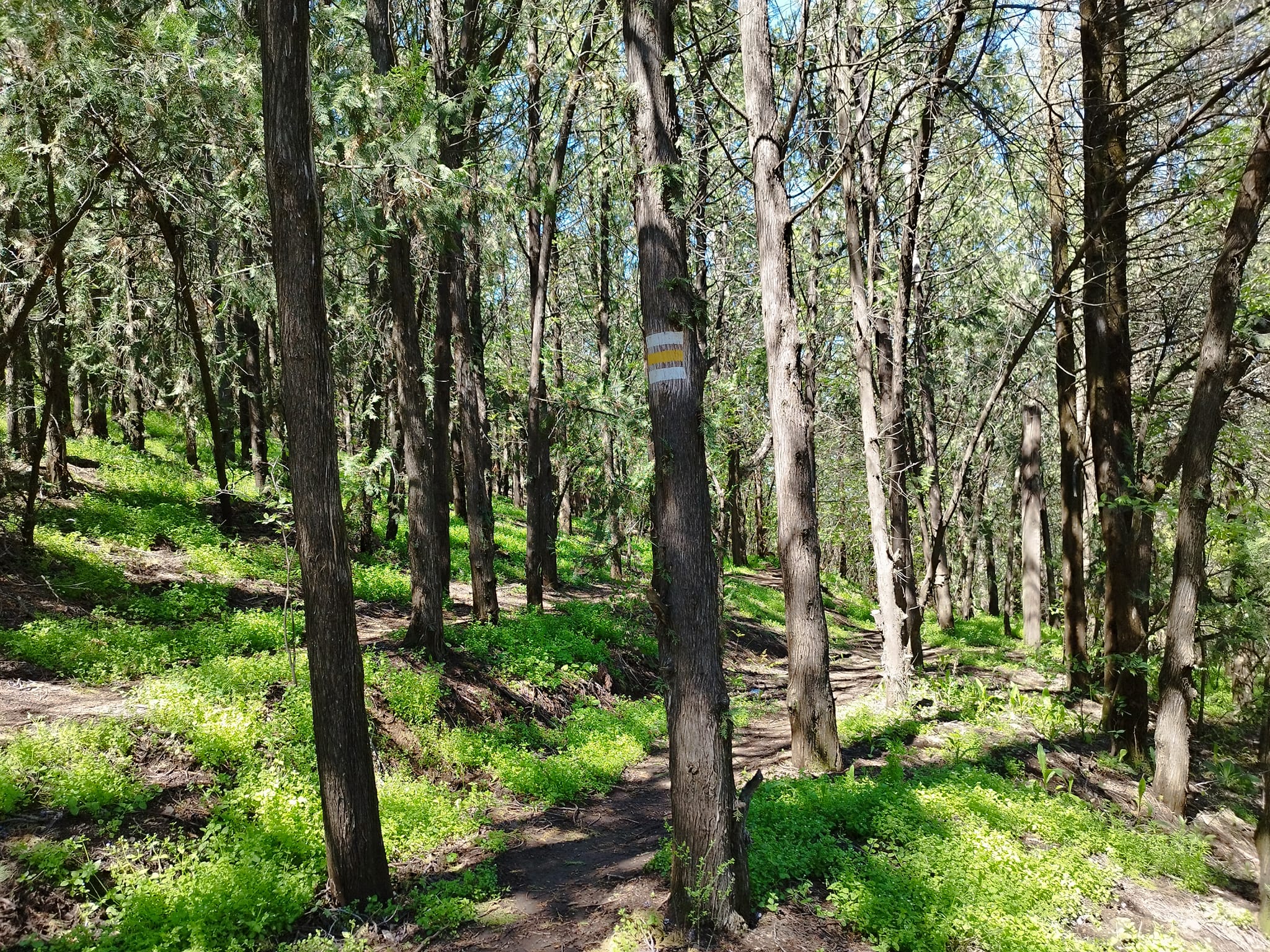 Treks and Trails around the capital
TREKKING AROUND TBILISI
In this post we will describe trails and treks that are worth exploring during the stay in Tbilisi. These areas are favored by locals as well as foreigners as a perfect getaway from city noise, into the nature with beautiful scenery, without actually leaving the town. These trails are used for occasional excursions, everyday exercises, picnics, etc.
Warning: Please note that trails are unprotected by police or CCTV cameras so carry some kind of protection just in case - internet for live broadcasting, pepper spray etc. While mostly safe, there have been occasional unpleasant incidents.

Botanical Garden to Turtle Lake
Distance: 15.5km one-way
Difficulty level: Moderate
Duration: 8 hours
Maximum Elevation: 850m


This is the description of a merged long trail of western hills of Tbilisi, starting from botanical garden, passing Mtatsminda ridge, Nightingale valley, turtle lake, ending at Vake park.
Below we also provide short versions according to different segments of this trek. We recommend you start with a shorter one to make yourself familiar with the area and afterwards take this full length trek.
On the road, make sure to have your water for the whole duration (although there is a spring near Tv tower) and if its summertime make sure to walk in the morning and have sun protection. During daytime although its usually breezy temperature rises to extremes. Trek provides beautiful views of the city in combination with beautiful nature of botanical garden and Mtatsminda hill.



Distance: 1.5-2km one-way
Difficulty level: Easy (steady uphill climb over paths & stairs with some dirt sections)
Duration: 30-60 mins + time for sightseeing
This well-known brief hike provides an excellent opportunity to witness the finest views of Tbilisi city. The trek starts from the Church of Tvereli, situated behind Rustaveli Metro, and leads to the highest peak, Mtatsminda, by way of the famous Tbilisi TV Tower. Although the path is partly paved and partly dirt, it is always aesthetically pleasing and atmospheric, but can be quite steep in some areas.
Another option is to start from the Lower Funicular Station, which takes you to Mtatsminda via the Mtatsminda Pantheon and Father David church, an impressive graveyard filled with remarkable headstones. This route is completely paved and slightly shorter at 1.5km.
The sunset at Mtatsminda is breathtaking, climbing in the late afternoon i8s recomended. To descend, you may take the alternate route to form a loop (only if it's still light outside), ride the funicular, or take a city bus.
Turtle Lake to Mtatsminda (or vice versa)
Distance: 8km one-way
Difficulty level: Moderate
Duration: 3 hrs + time for sightseeing


Starting from Turtle Lake, one of Tbilisi's most popular hiking destinations, this route leads you up the hills and along a ridge all the way to Mtatsminda. The path is clearly marked and offers various modifications for different fitness levels. After ascending to the viewpoint for a stunning view of the lake and Svan Tower, the trail passes by Nightingale Forest, Open Air Ethnographic Museum, and a cactus garden before concluding near the amusement park. To complete the journey, you may either descend through Tv tower (described above) and Mtatsminda Pantheon (in reverse of the aforementioned route), or opt for the funicular or a bus.
Distance: Various
Difficulty level: Easy
Duration: Various


Situated behind Narikala Fortress in a valley, the National Botanical Garden lies at the heart of Tbilisi. The garden boasts winding paths that lead through flower gardens to a waterfall, as well as more demanding uphill trails that ascend to the elevated sections of the garden. With numerous routes of varying lengths to choose from, the most highly recommended path is the one that leads to the higher section, offering a view of the city and a glimpse of Kartlis Deda (Mother of Georgia) from the back. To extend your adventure, you can easily transform it into a lengthier urban hike by first trekking up the Betlemi Street Stairs to reach Narikala Fortress.
Dendrological Park & around Tbilisi Sea
Distance: Various
Difficulty level: Very easy
Duration: Various


Tbilisi Dendrological Park is a 93-hectare area of oak and birch trees, walnut groves, and medicinal plant gardens. Similar to the Botanical Garden in Batumi, this is a more manicured space without the same wild feel as the national parks around the city mentioned above. Still, it's a very pleasant place for an easy hike, helped by the fact that it's completely flat.
Various trails wind through the forest so it's simply a matter of choosing your own adventure. In the warmer months, I suggest walking down to Tbilisi Sea, the city's biggest reservoir. You'll find various swimming areas and beach bars dotted along the shore.
There's an option to extend this hike by tracing the lake west then climbing up to the Chronicles of Georgia to see the monument and get a view of the residential Dighomi district. This longer route covers 7.5km and takes approximately 1.5 hours.