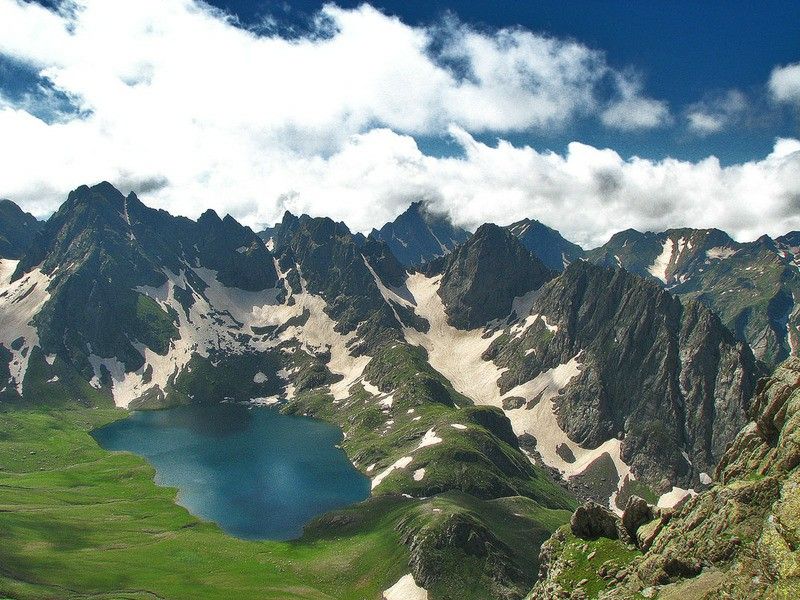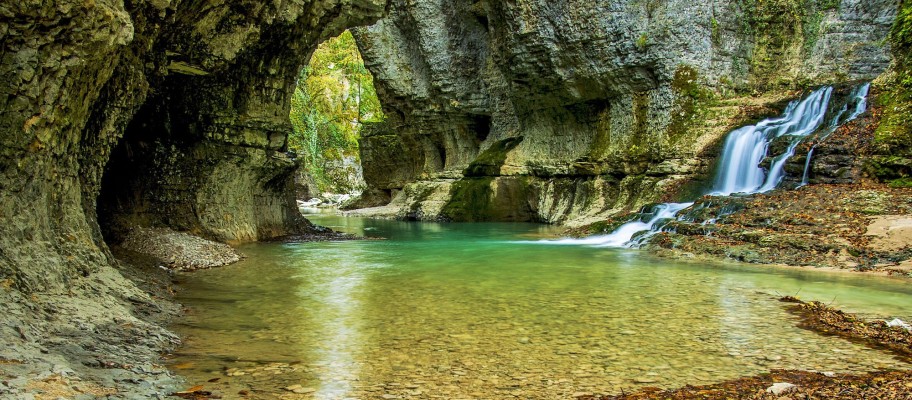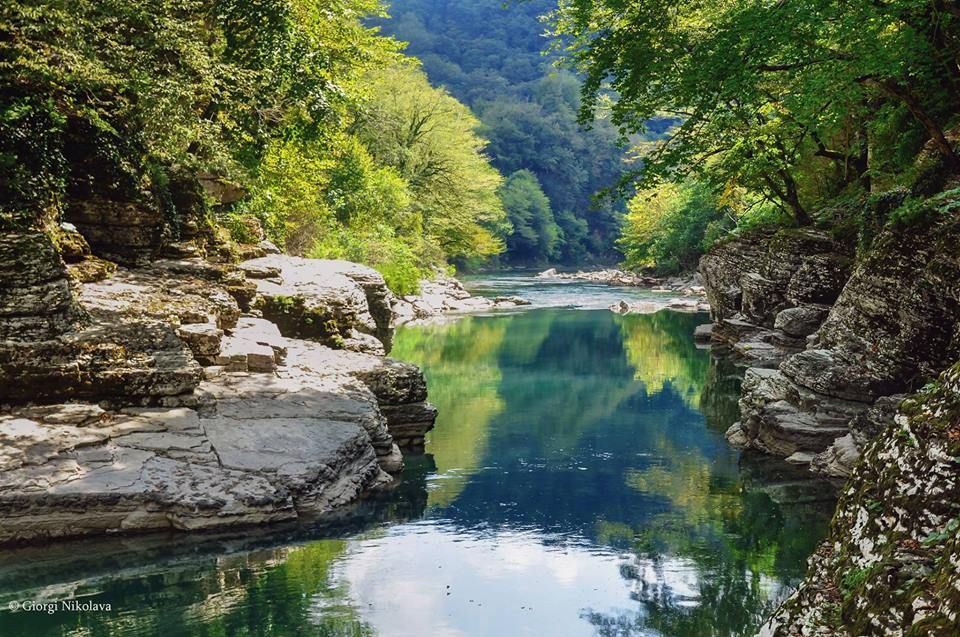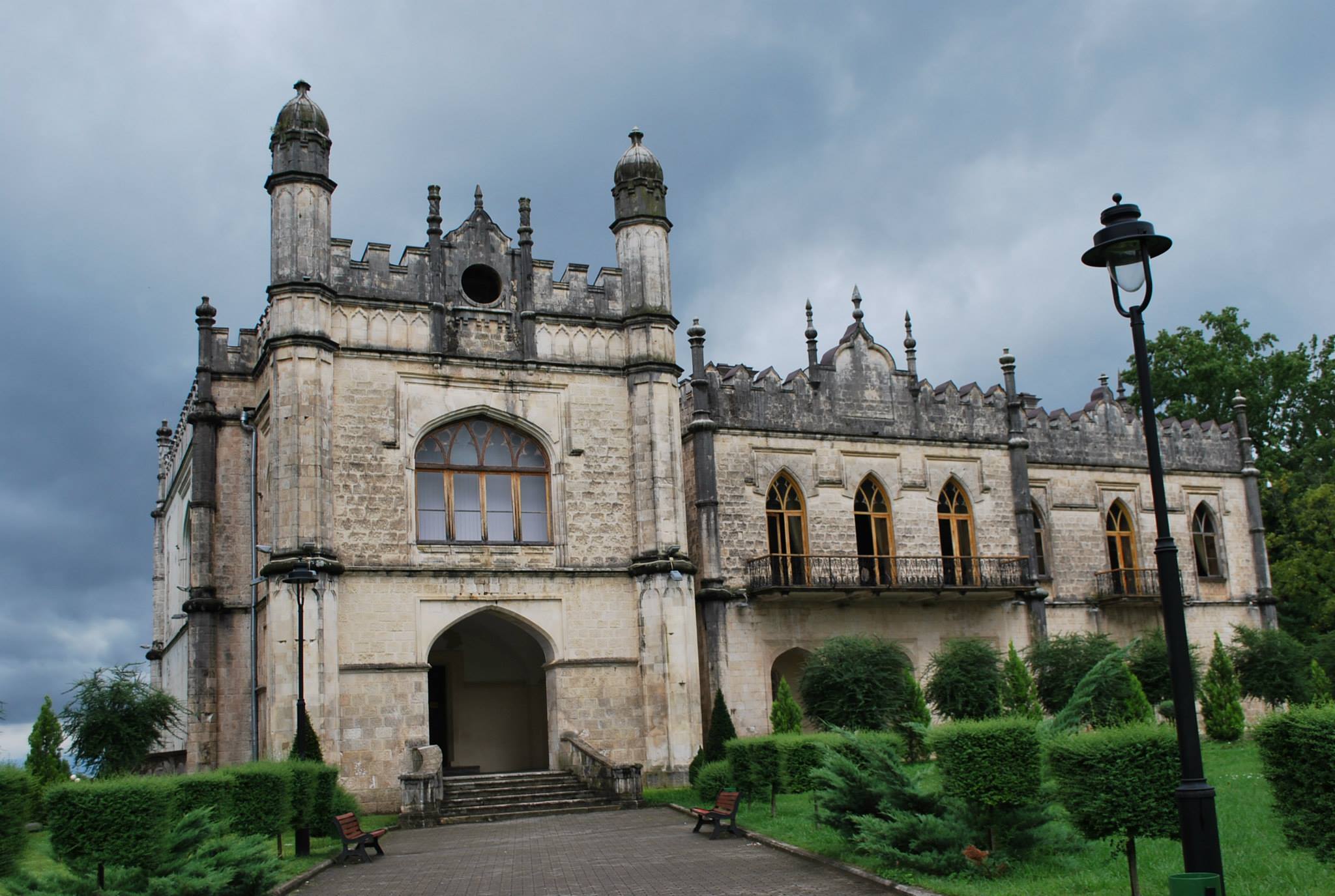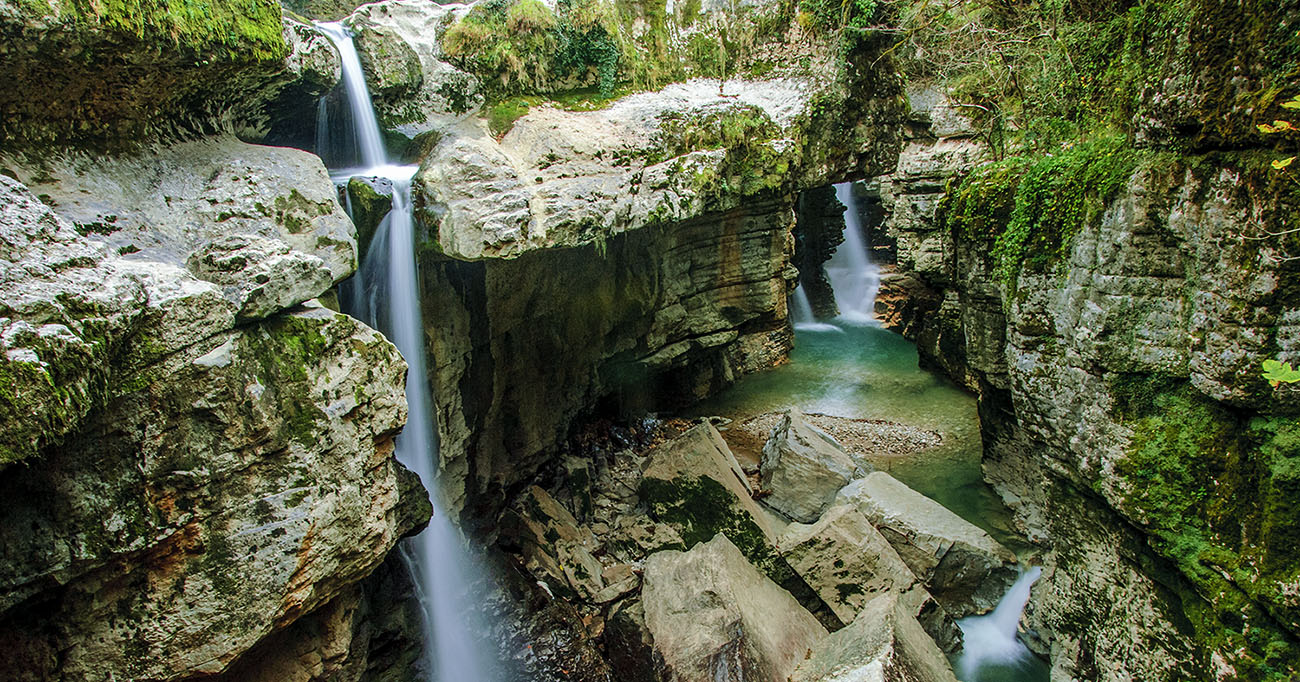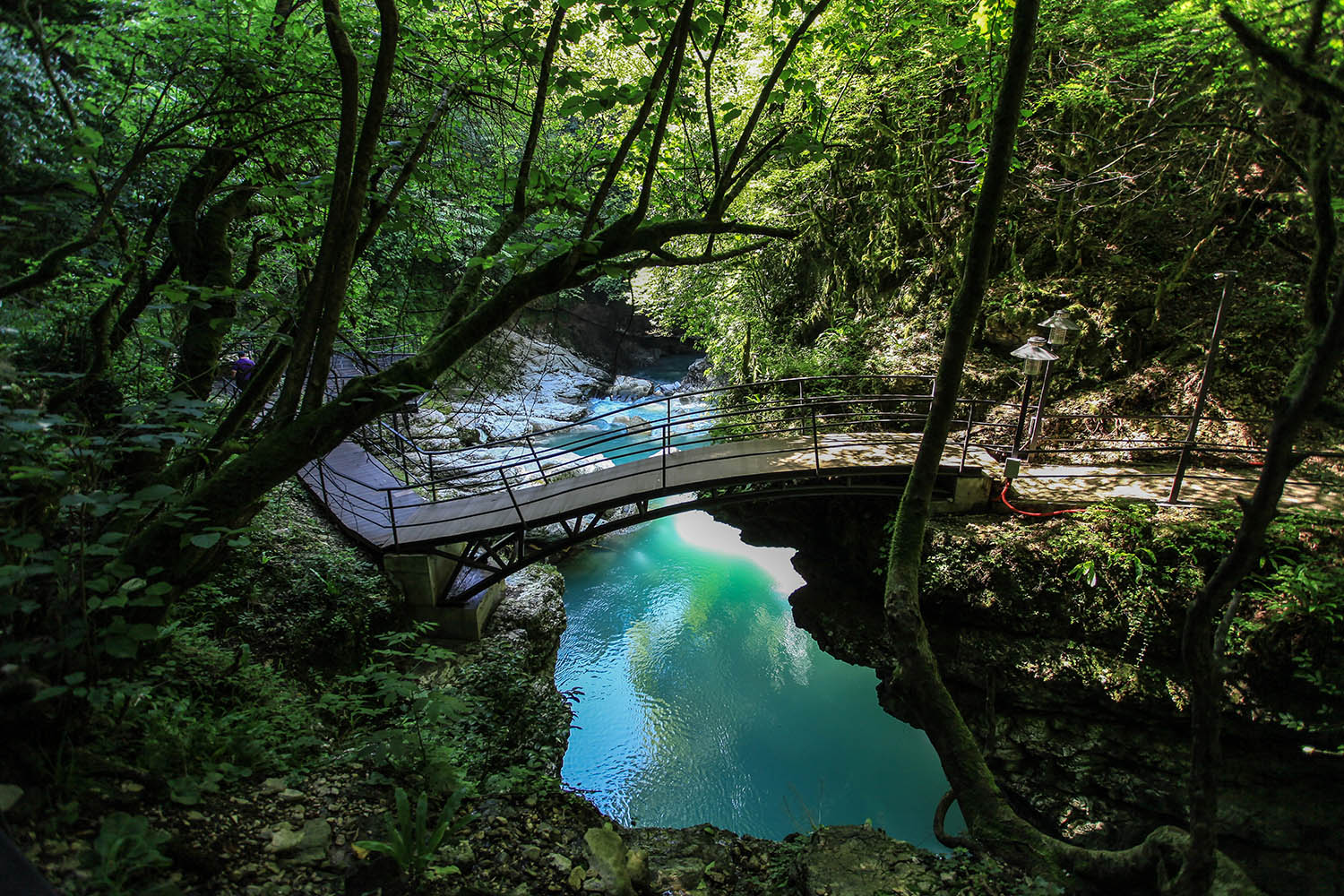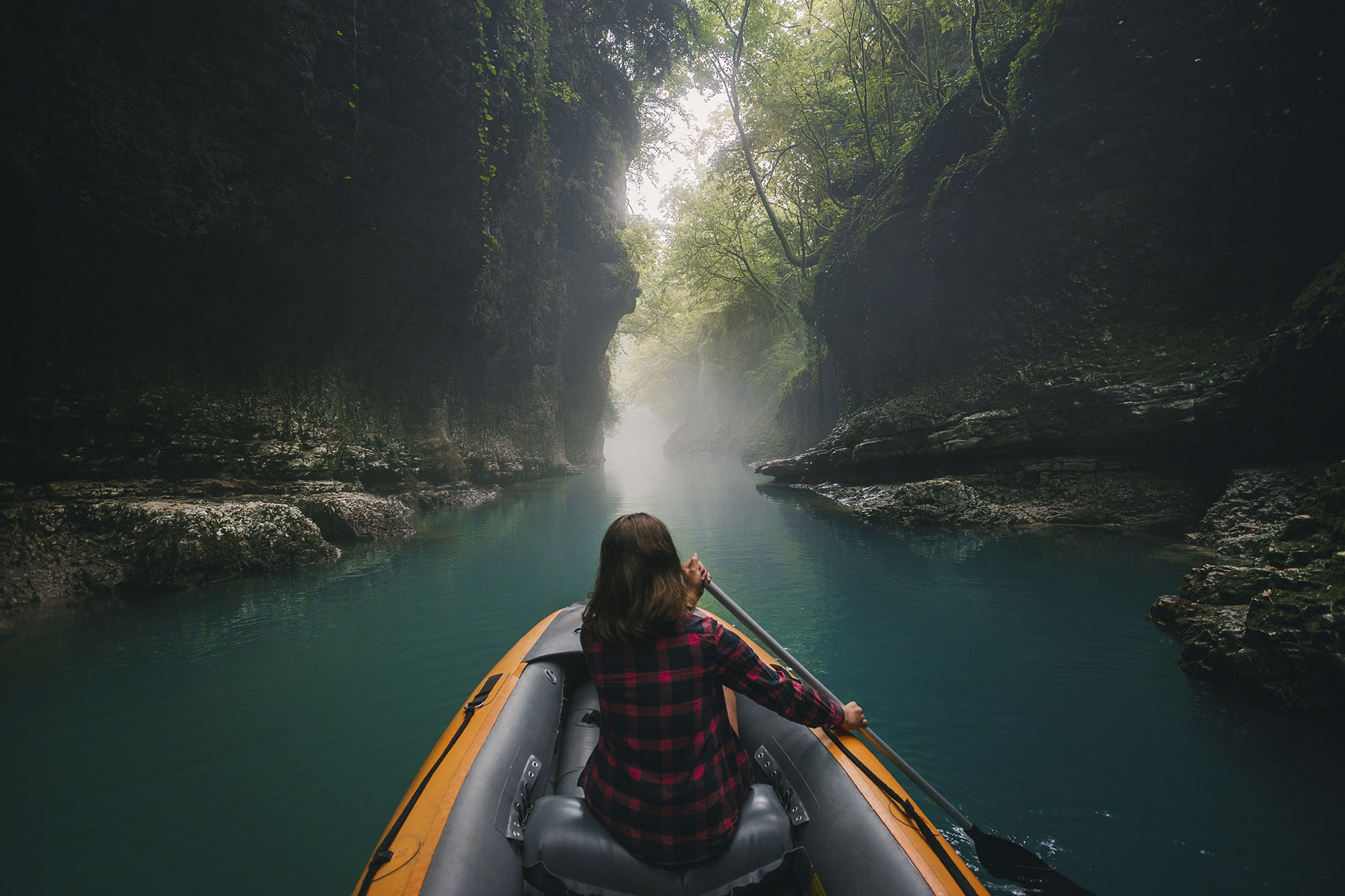 ANCIENT REGION OF GEORGIA
SAMEGRELO
Samerelo (meaning "Land of Megrelians") is a historical province in the western part of Georgia. In the ancient times, it was a large part of the Colchis kingdom, "the land of the Golden Fleece".
With the influence of Black Sea, region has subtropical climate and is reach with flora and fauna, different from other regions.
Mengrelians (23% of Georgian population) speak their own Mengrelian language as well as Georgian. Mengrelian is a spoken language and does not have a separate alphabet.
Samegrelo is famous for rich and spicy cuisine. Among most popular Mengrelian dishes are Ghomi and Elarji (Corn porridges with cheese), Sulguni cheese, spicy lobio (beans), etc.
Samegrelo is mainly inhabited by Megrelians. They speak a dialect of Georgian known as Mingrelian and nearly all speak fluent Georgian. Mingrelians are one of the largest Georgian subgroups, making up 23% of the whole population.
ROUTE MAP (ONE WAY)



Zugdidi is a city in the western Georgian historical province of Samegrelo. The city is located 318 kilometers west of Tbilisi and 30 km from the Black Sea coast, at an elevation of 100–110 meters above sea level. Zugdidi is the capital of the Samegrelo-Zemo Svaneti region, which combines Samegrelo and upper part of Svaneti.


While it's a checkpoint for getting to Svaneti, the city itself doesn't offer much to travelers, apart from some nice restaurants with great Megrelian food (Diaroni & Mendzeli, see on the map above) and Dadiani Palace Museum.
- In 1839 David Dadiani founded his family's museum. The museum is one of the oldest in the Caucasus region, and currently houses more than 41,000 items, ranging from the second millennium BC to the end of the 19th century AD. Some of the most interesting items include Napoleon's death mask dated 1833, a Napoleonic library of several hundred volumes, private letters, and Napoleonic silver and chinaware.
Not far to the east of palace there is a Zugdidi Botanical Garden, worth visiting.
How to go: Minibuses from Didube bus station leave several times a day and there are 2 trains every day from Tbilisi Central Railway Station (day and night trains).
Nokalakevi fortress used to be medieval royal capital of Egrisi during 4-8th centuries. The complex spans on 20ha and is divided in two parts: lower city and citadel. The site was known to early Byzantine historians as Archaeopolis, and to Georgian chroniclers as Tsikhegoji ("Fortress of Kuji").
Occupying a strategic position in a loop of the Tekhuri River, Nokalakevi was one of the key fortresses guarding the region.
How to go: Take a minibus from Zugdidi bus station (near the market) to Senaki and from Senaki railway station (you'll need to cross it) another minibus to Nokalakevi.
The museum site is open daily except Monday 10:00-18:00; Entry fee is 5 GEL.
Martvili Canyon (a.k.a. Gachedili Canyon) is one of the most beautiful canyons in the country, it used to be a bath place for Georgian Nobles, Dadiani family.
Here you can enjoy a short boat ride through the canyon or a swim in the river.
The whole river and its canyons is the site to explore, so trekking around is recommended.
700 m long stone paved circular route starts from Martvili Canyon visitor center and crosses the Dadiani historical trail. There are 2 bridges, 3 platform views and historical 30 steps stair constructed by large limestone boulders.
Honest review, as you can see in the pictures the landscape and canyon is very beautiful, mystical and special, so it now is full of tourists from both Georgia and abroad. Unfortunately it's often overcrowded and full of garbage left by visitors. It's definitely worth a visit but over crowdedness can be a serious drawback. That's why we recommend exploring the region. There are plenty of beautiful canyons and gorges in nearby area.
New visitors Centre (Village Inchkhuri) was built in Martvili in 2016 and updated prices and conditions are as follows:
Entrance fee to canyon site is 18 GEL, boat trip 15 GEL per person, diving 58 GEL (you need to call 1 hr in advance for diving at 595 80 54 55)
For more information, please contact Ani Tsikarishvili, visitor service specialist, Tel: 595 80 54 55; E-mail: samegrelo.okatse@gmail.com
How to go: You can get to Martvili Canyon in about 1 hour from Kutaisi (50 km), 1.5 hours from Zugdidi (65 km), or 2.5 hours from Batumi (150 km).
There are several guest houses close to the canyon, but tourists usually make a day trip from Kutaisi, combining Martvili Canyon with a visit to the Okatse Canyon or Prometheus Cave.
TOBAVARCHKHILI (SILVER) LAKE
Accessible only on foot.

Lake Tobavarchkhili is situated in the Egrisi mountain range, at the altitude of 2,650m, in Samegrelo-Zemo Svaneti region. Tobavarchkhili is one of the most beautiful and remote natural monuments of Georgia, which can only be reached on foot, during summer times (June-Sept).The trail is almost 80 km long from start to the end, some parts are quite demanding, it crosses four mountain passes and several potentially risky river sections.
Keep in mind there is no mobile coverage, so you are not able to use the online map or call anyone in case of emergency!


Hiking route to the Silver Lake starts in a tiny village – Mukhuri, in the mountains of Samegrelo, 300 km (186 mi) away from Tbilisi.
Shepard's Second House, Natipuru Hut (1,950m) is where you should start the journey, to get there, it's recommended to hire a transport in Mukhuri village.
For transport contact Mukhuri Guethouse, Price is around 350gel.
Old Soviet car Ural is actually the most suitable vehicle that can handle the 35km (but 4 hours' drive) road from Mukhuri to the Shepard's Second Hut (Natipuru hut) – first campsite.
Hike to second campsite – Eagles View – is not tough. There are several hills. Uphill and downhill change each other in time not to get bored. There is plenty of fresh water on the way.
Hike to final destination –Toba Lake – This day's hike is tougher than the previous one. It's mainly a climb over several mountains and passes, in an alpine zone, among piles of heavy stones, some snow and ice.
The Tobavarchkhili Lake – pictures speak for themselves.

How to Go: Get to village Mukhuri. The best place to start is Zugdidi. Minibus to Mukhuri departs at 9 am. From the local bus station - the one by the bridge. The ride costs 3 GEL and takes more than two hours.