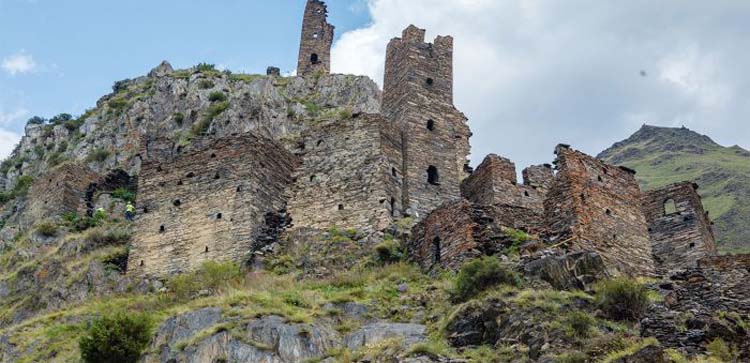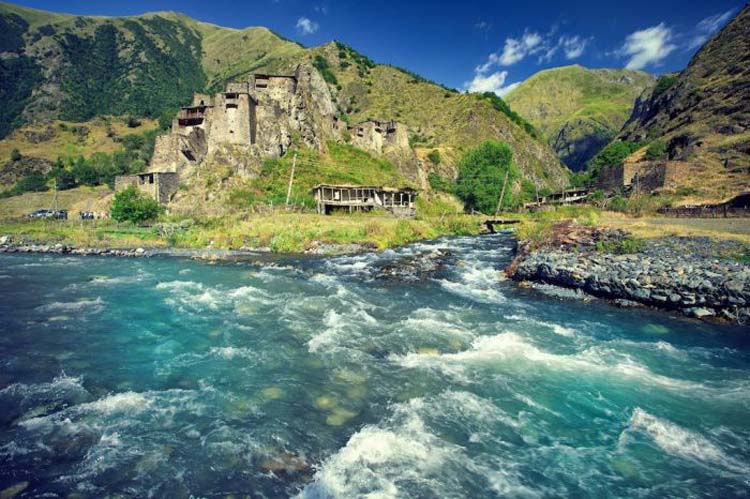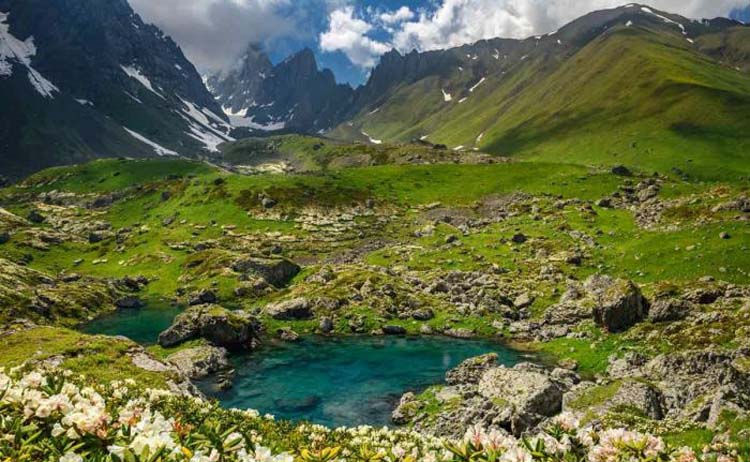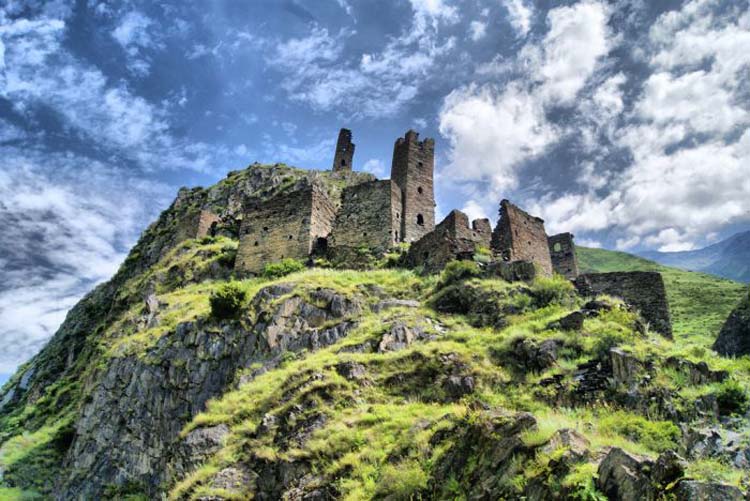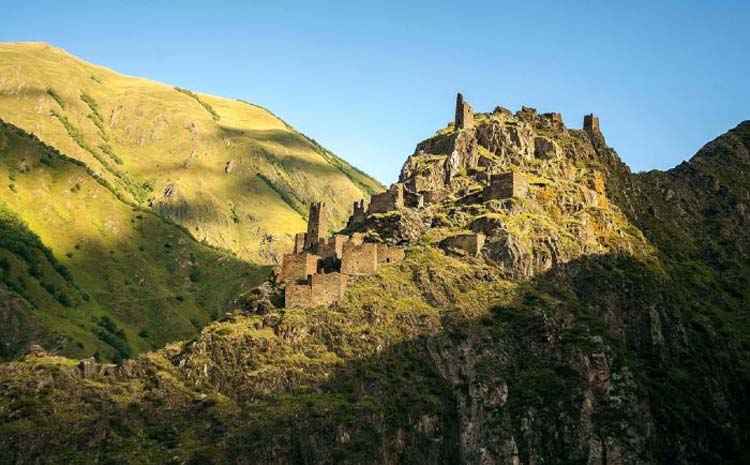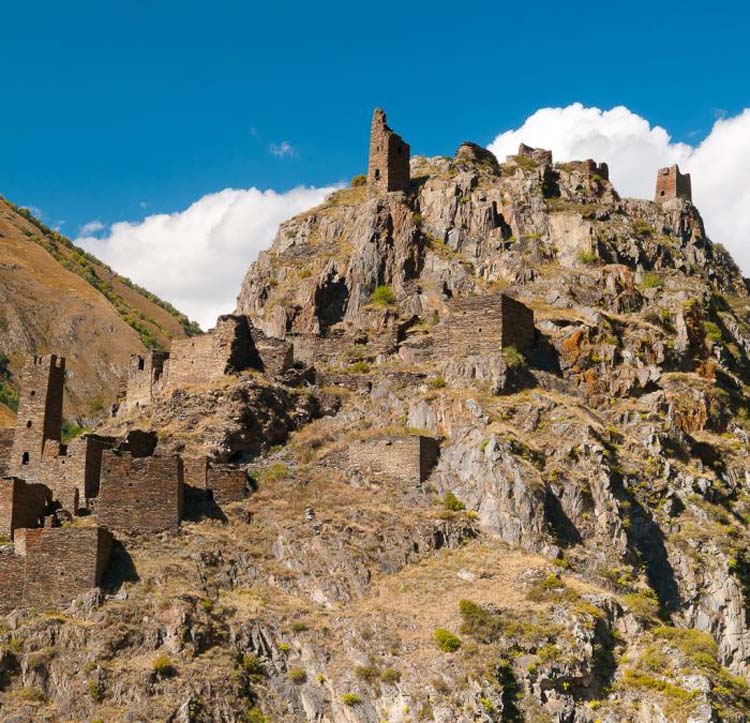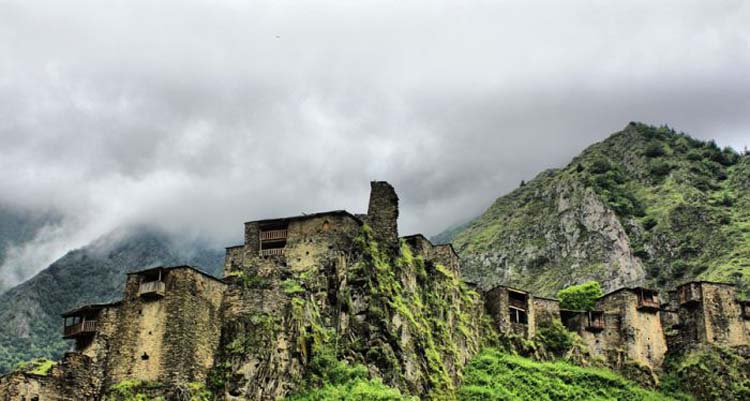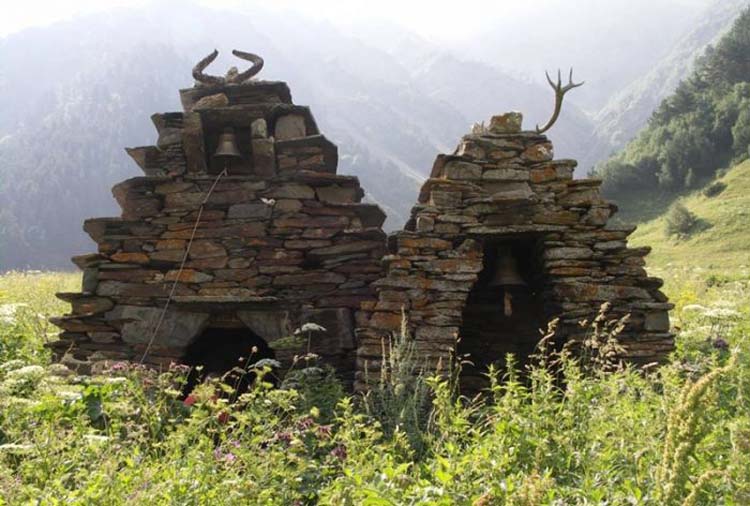 Tour example to Khevsureti
TRIP 6: KHEVSURETI REGION (SHATILI)
Khevsureti (a land of valleys) is historical-ethnographic, remote and at the same time very interesting and authentic mountainous region.
Keep in mind, due to its remoteness and high mountain pass Khevsureti can be accessed by land transport only in summertime, from May till late October (depending on amount of snow). Also keep in mind that roads are in bad condition and often get closed for short times due to landslides and for maintenance. The region can only be accessed by 4WD vehicles.
You can find detailed information about Khevsureti region and all highlights here:
Khevsureti
Total Length (roundtrip): 350 km
Total Duration: 3 days


Highlights Covered
- Mtskheta - Jvari Monastery & Svetitskhoveli Cathedral
- Aragvi Adventure Center or any adventure / rafting center on the mid way
- Datvisjvari Pass
- Village Shatili
- Mutso Fortress & Ardoti village
- Village Roshka & Abudelauri lakes
Detailed Itinerary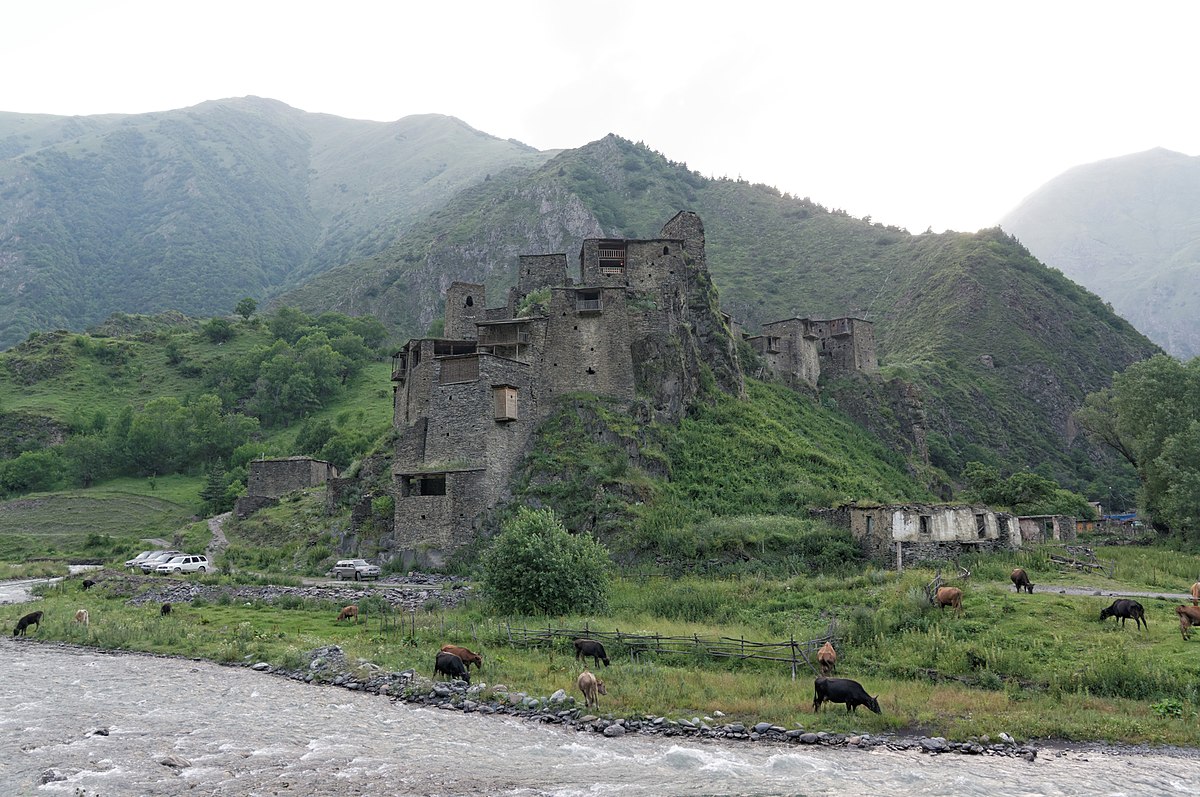 Day 1
- Mtskheta, Aragvi Adventure Center, Shatili
Mtskheta is an ancient capital of Georgia.
Situated 20 km away from Tbilisi at the junction of rivers Mtkvari and Aragvi Its a must see number one destination and for every tour in Georgia.
Old part of the town, Svetitskhoveli Cathedral and Jvari Monastery are together in the list of UNESCO world heritage sites
08:00 Departure from Tbilisi
08:30 Mtskheta - Jvari Monastery & Svetitskhoveli Cathedral
12:00 Aragvi Adventure Center (lunch and optional rafting + 1-2hours)
14:00 Departure to Shatili
18:00 Arrival to Shatili, overnight

Shatili is a historic highland village bordering Chechnya. It is located on the northern slope of the Greater Caucasus Mountains, in the historical Georgian province of Khevsureti.
The village is a unique complex of medieval fortresses and fortified dwellings of stone and mortar which functioned both as a residential area and a fortress guarding the northeastern outskirts of the country.
The fortress consists of the terraced structures dominated by flat-roofed dwellings and some 60 towers which cluster together to create a single chain of fortifications. Shatili is still inhabited by a dozen or so families, but is inaccessible by road during wintertime.
The village is a favourite destination for tourists and mountain trekkers


Day 2
- Shatili, Mutso, Ardoti
Another must see former stronghold is Mutso. The village, almost completely abandoned more than a century ago, is a home to approximately 30 medieval fortified dwelling units arranged on vertical terraces above the Mutso-Ardoti gorge, four combat towers and ruins of several old structures and buildings. Difficult to access, the village retains original architecture, and has been recently rehabilitated.
A legend has it that the villagers worshiped the Broliskalo Icon of Archangel. They were renowned as fighters and hunters, and considered themselves permanent members of the army of the sacred flags and guardians of fabulous treasury donated to the Icon over the centuries. The legends say the treasury that is still kept in the high mountains around Mutso waiting for the chosen one to come.
09:00 Walk around in Shatili
11:00 Departure to Mutso
12:00 Arrival in Mutso, sightseeing
14:00 Picnic lunch
15:00 Drive (or walk) to Ardoti and sightseeing (optional)
17:00 Departure to Shatili, overnight
Day 3
- Village Roshka & Abudelauri Lakes
Village Roshka is another popular remote destination in Khevsureti Region. Roshka is popular for its beautiful surroundings and nature. From Roshka 2 hours long trek leads travelers to the foothills of Chaukhi mountain massif (Khevsureti Side) and beautiful Abudelauri lakes.
Abudelauri lakes are three lakes of different colors (Green, blue and white) located very close to each other in the beautiful alpine surroundings. Good place for camping and climbing.
09:00 Departure from Shatili
12:00 Arrival to village Roshka
13:00 3 hours trek (round trip) to Abudelauri lakes
17:00 Departure to Tbilisi (4-5 hours)
End of Trip
Important Notice
This is an example of a trip to Khevsureti region & Shatili.
We have displayed optimal timing to cover all interesting highlights in the area.
We do not implement this tours and all travelers can use this information as guidance.
We hope it will be useful and you will enjoy your time in the region :)