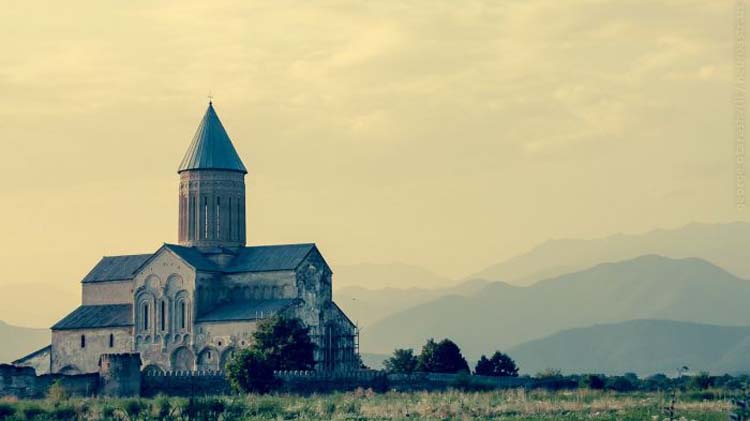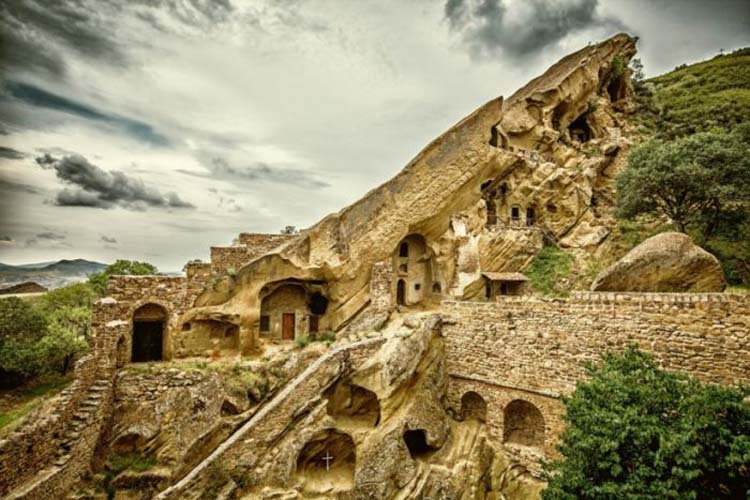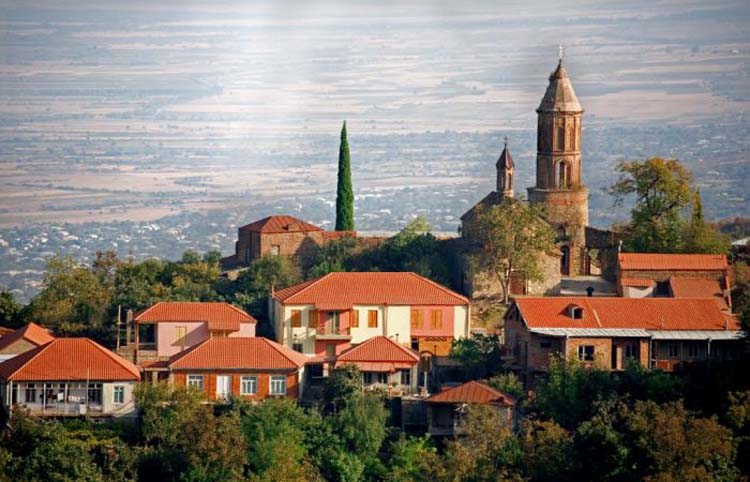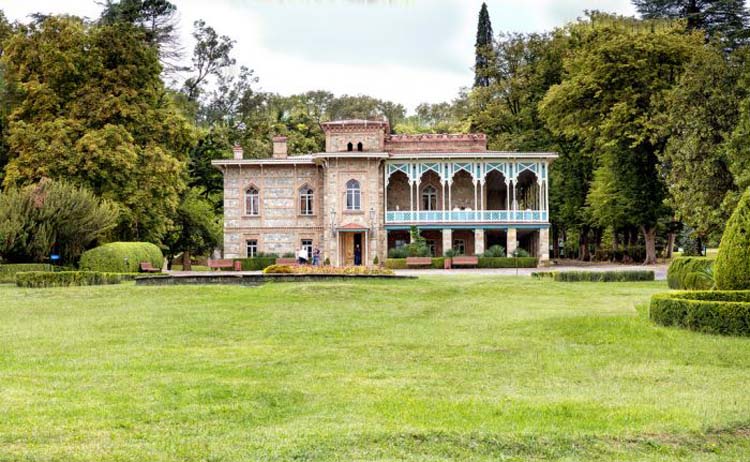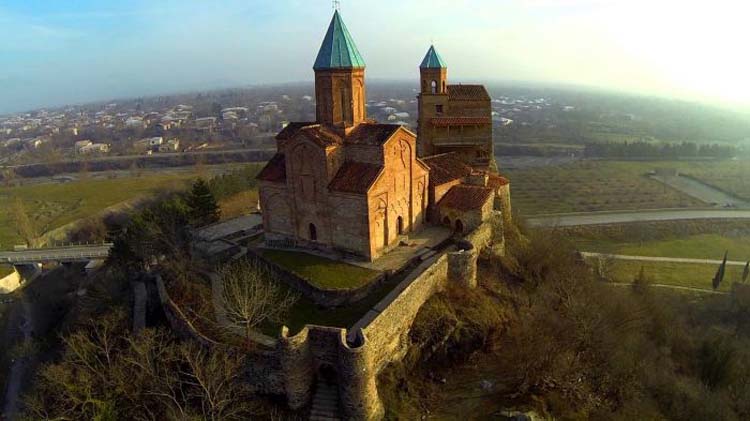 Tour example to Kakheti
TRIP 5: KAKHETI
Kakheti is a region in eastern Georgia consisting from the historical province of Kakheti and the small, mountainous province of Tusheti. Telavi is its capital.
Kakheti is bordered by the Russian Federation to the Northeast, Azerbaijan to the Southeast, and the Georgian regions of Mtskheta-Mtianeti and Kvemo Kartli to the west.
Total area of region is 11thousand square meters and population 442 thousand.
Kakheti is rich with historical monuments - more than 5000.
The region is famous for its wine production and Viticulture.
The method of wine production in Kakheti is principally different from european methods.
More info on Georgian and Kakhetian wines
here
.
Best time to visit Kakheti Region is autumn, during "Rtveli", when Kakhetians collect grapes and prepare for wine making.
This is the time when Churchkhelas are also made (popular Georgian sweets, made from grape juice and nuts).
More info about the region and covered highlites:
Kakheti
Total Length: 553 km
Total Duration: 4 days


Highlights Covered
- David Gareja Monastery
- Town Sighnaghi & Bodbe Monastery
- Vashlovani National Park
- Lagodekhi National Park
- Kvareli Town and Lake Resort
- Town and Church Gremi
- Alaverdi Monastery
- Town Telavi
- Tsinandali Museum
- Shuamta Monastery
Detailed Itinerary
Day 1 - David Gareja & Sighnaghi
David Gareji is a Georgian Orthodox monastery complex that has been carved into the rugged terrain of Mount Gareja. Surrounded by the half-desert slopes and fields it is situated around 60–70 km southeast of Tbilisi. This intricate complex boasts an array of cells, churches, chapels, refectories, and living spaces meticulously hollowed out of the rock formations.
The expanse of Davit Gareja encompasses approximately 15 monasteries scattered across a remote landscape. While many of these monasteries have been abandoned over time, visitors often focus on two prominent ones: Lavra, which has been restored since the Soviet era and now accommodates monks once again, and Udabno, perched on the hill above Lavra, boasting exquisite frescoes.
08:00 departure
10:00 arrival
13:00 departure from Gareji
14:00 Lunch in Udabno or Kachretis Champion near Sagarejo
16:00 Sighnaghi, Bodbe monastery, wine degustation, overnight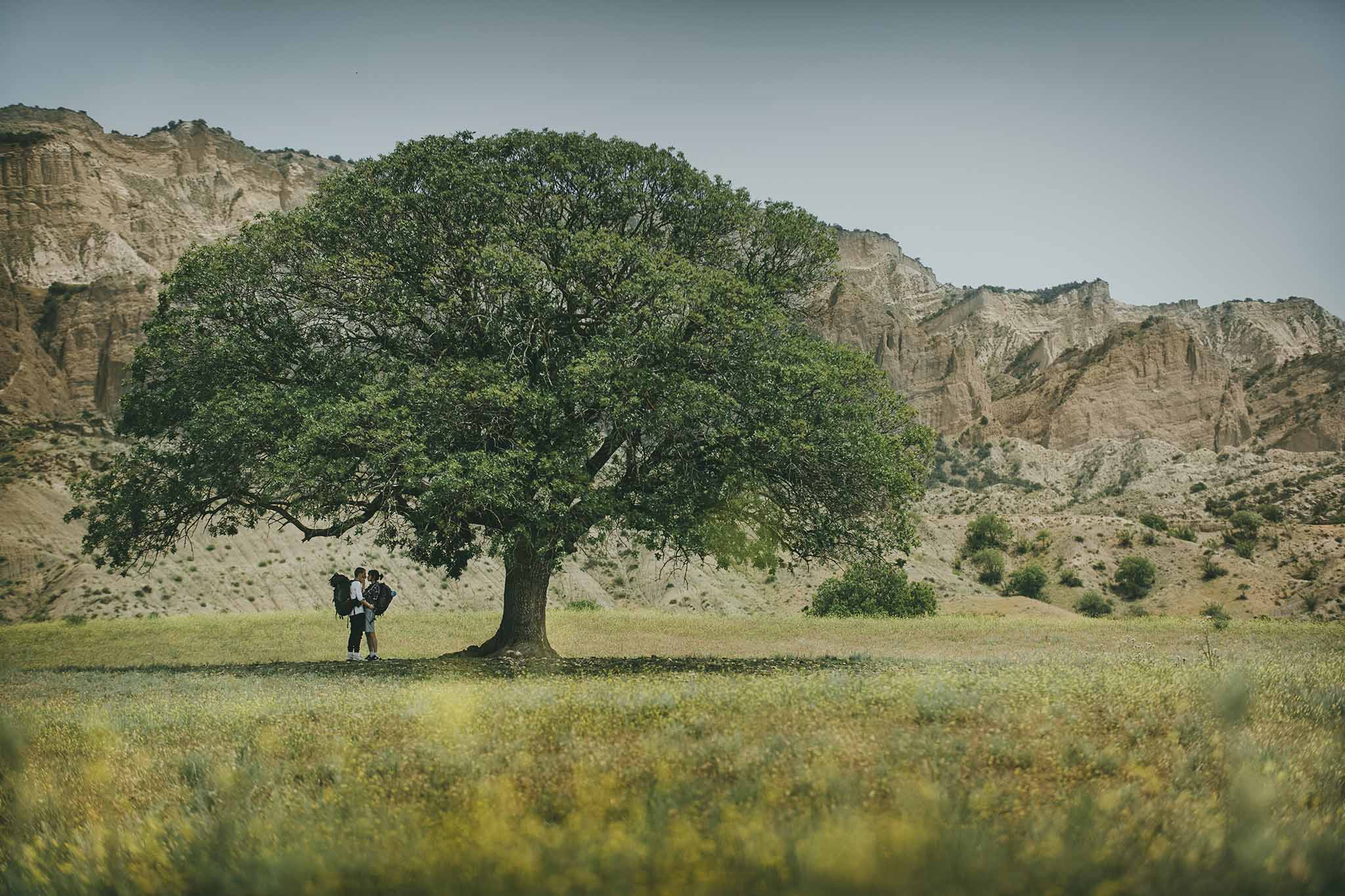 .Day 2 - Vashlovani National Park
Established in 1935 Vashlovani NP is located in the extreme eastern part of the Dedoplistskaro district. It stands out among Georgia's national parks due to its semi-desert environment.
The sight of the landscape against the backdrop of the snow-clad Caucasus Mountains leaves an indelible impression on visitors. For enthusiasts of bird-watching, this location is an absolute haven, featuring distinctive species that are characteristic of the area.
This exceptional destination possesses a singular charm that defies comparison within Georgia. When exploring Vashlovani, a sense of venturing into an entirely different world envelops you. Its uniqueness is underscored by its dual importance in scientific research and tourism alike.

09:00 Departure from Sighnaghi
11:00 Enter Vashlovani NP
14:00 Picnic lunch
17:00 Overnight in Vashlovani kottages or camps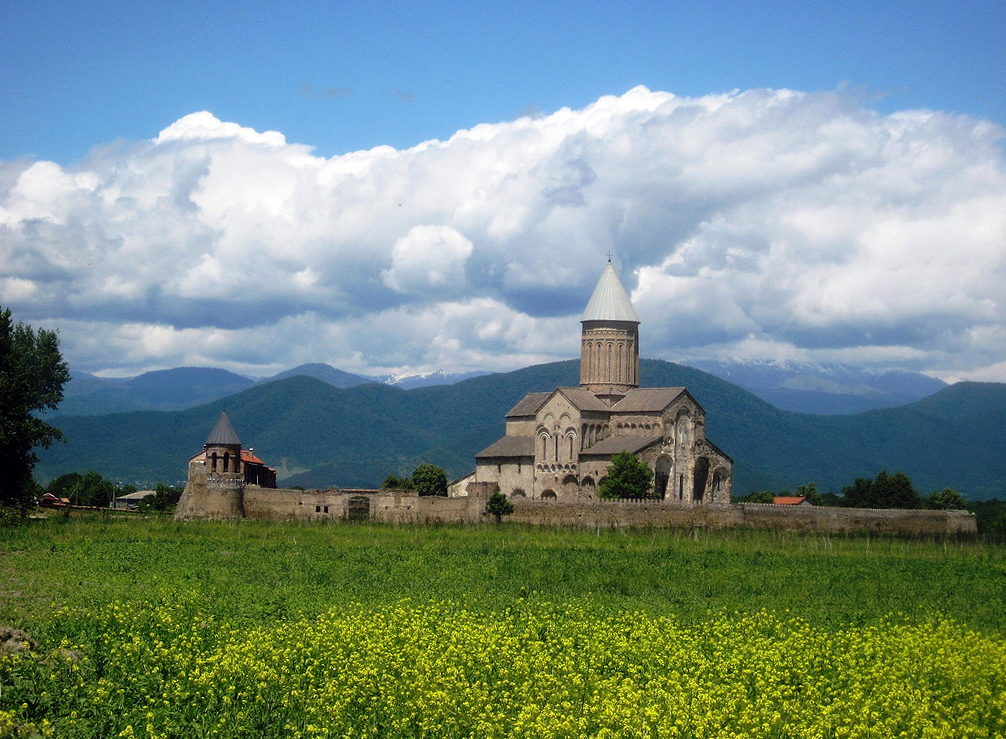 Day 3
- Lagodekhi, Kvareli, Gremi, Alaverdi, Telavi
09:00 Departure from Vashlovani
11:00 Arrival at Lagodekhi NP (not sure about this - probably needs more time than 3 hours)
15:00 Lunch in Kvareli or Kvareli lake resort
17:00 Gremi
18:00 Alaverdi
19:00 Arrival to Telavi, free time, overnight in Telavi
Telavi is a capital town of Kakheti region. The allure of Telavi, stemming from its scenic beauty, historical relics, and above all, the renowned hospitality and kind-heartedness of its inhabitants, has solidified its status as a favored tourist destination.
At present, Telavi is connected to Tbilisi via two highways. The shorter route, spanning approximately 96 km, traverses the elevated terrains of the Gombori Mountain Range, offering scenic splendor along a well-maintained path, making it a recommended option.
Alaverdi Monastery, stands as a testament to spiritual heritage of the region. While certain sections of the monastery trace their origins to the 6th century, the contemporary cathedral, erected during the 11th century, took the place of an earlier church devoted to St. George.

Day 4 - Tsinandali, Shuamta
Tsinandali, emerges as a village of distinction, renowned for its historic estate and winery – currently a museum, once belonging to the 19th-century aristocratic poet Alexander Chavchavadze (1786–1846).
Tsinandali museum can offer visitors:
- A stroll through the 19th-century cellars while savoring wines crafted in the 21st century.
- Delight in a peerless assemblage of approximately 16,500 wine bottles sourced from diverse corners of the globe.
- A walk trhough British-style park, a landscaped marvel envisioned by British horticulturists during the 19th century.
etc
09:00 Departure from Telavi
10:00 Tsinandali Museum, wine degustation
13:00 Shuamta monastery
14:00 Lunch near shuamta
16:00 Drive to Tbilisi over Gombori pass
End of Trip
Important Notice
This is an example of a trip to Kakheti region.
We have displayed optimal timing to cover all interesting highlights on the way.
We do not implement this tours and all travelers can use this information as guidance.
We hope it will be useful and you will enjoy your time :)