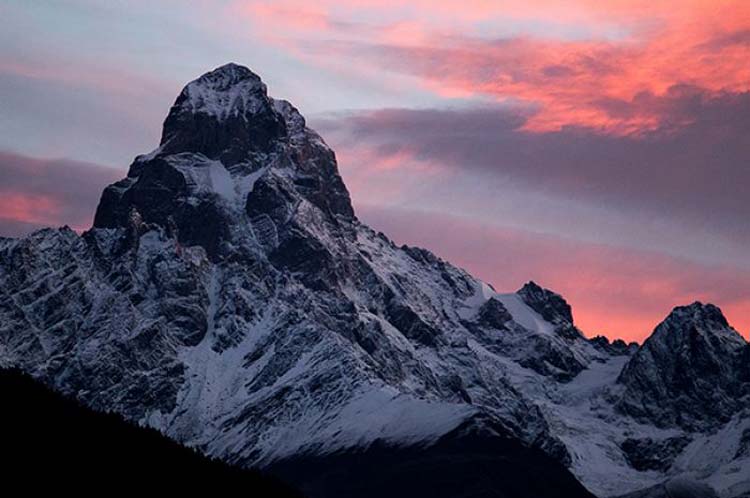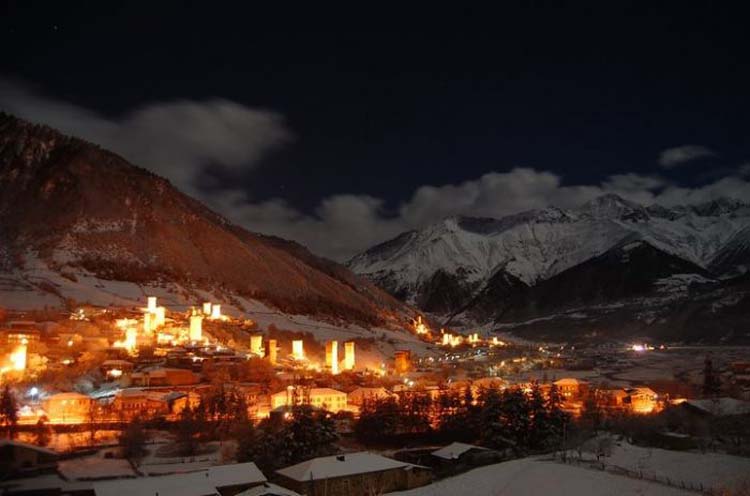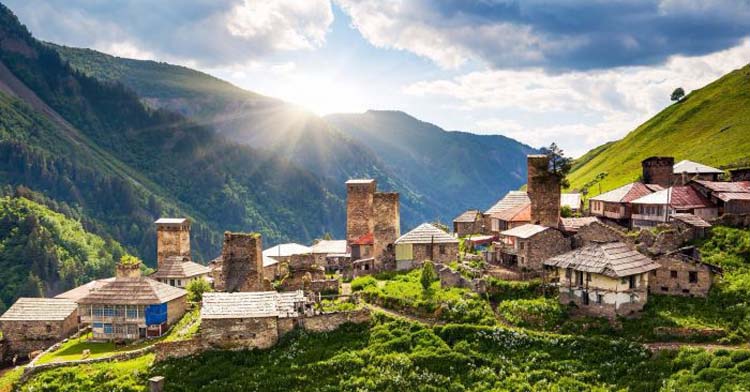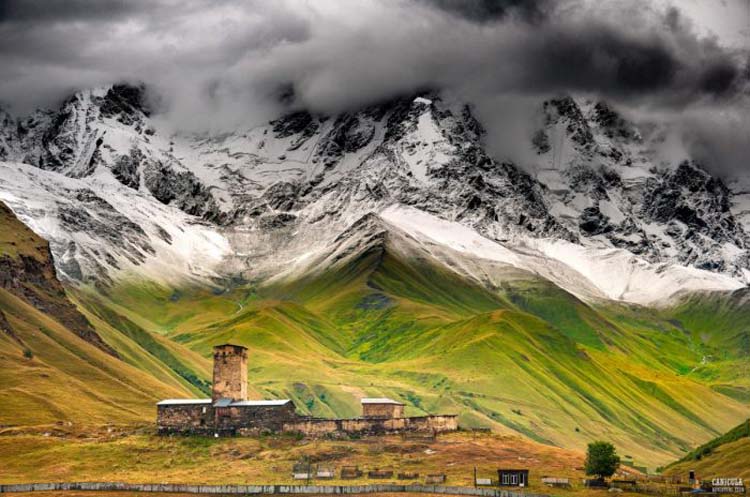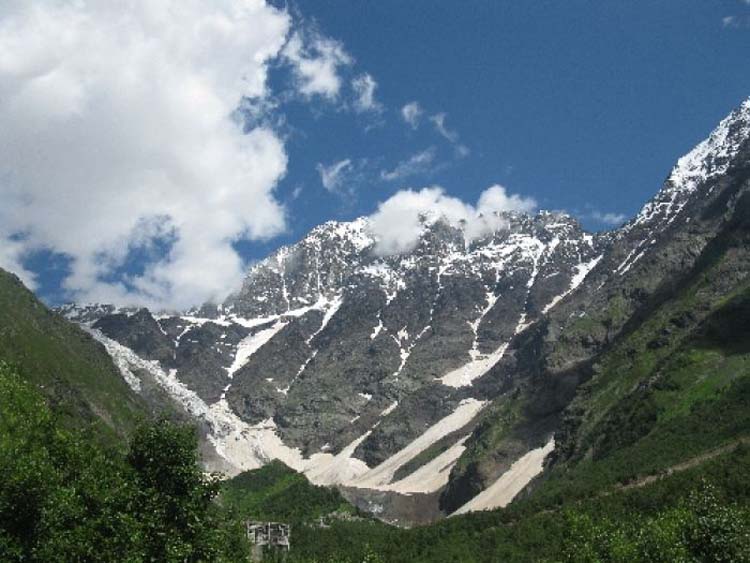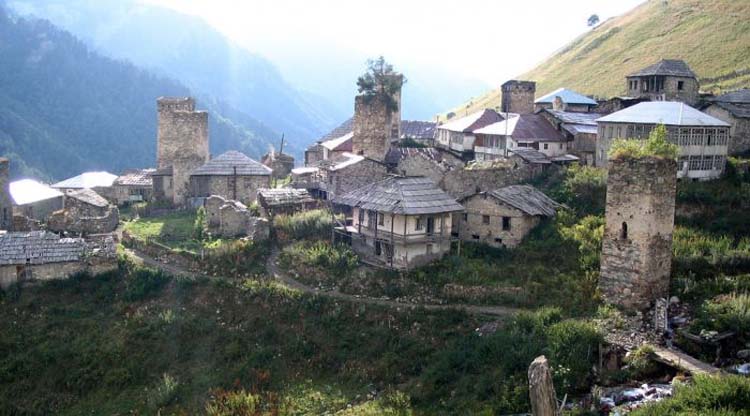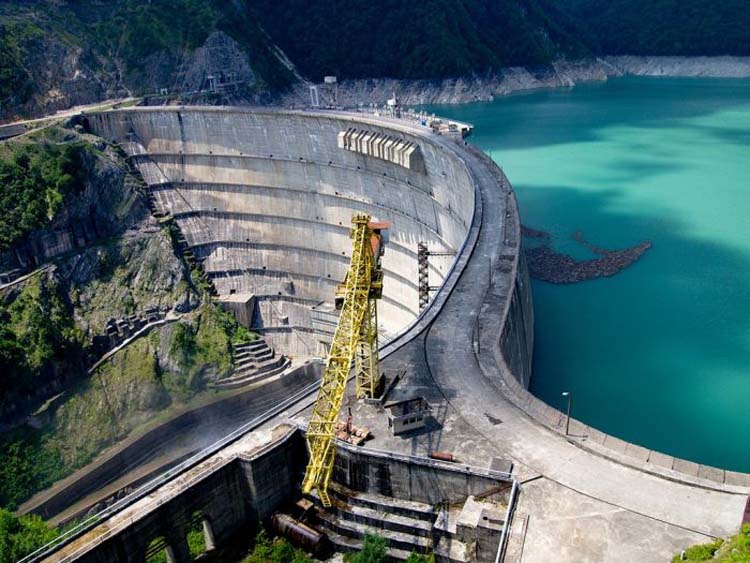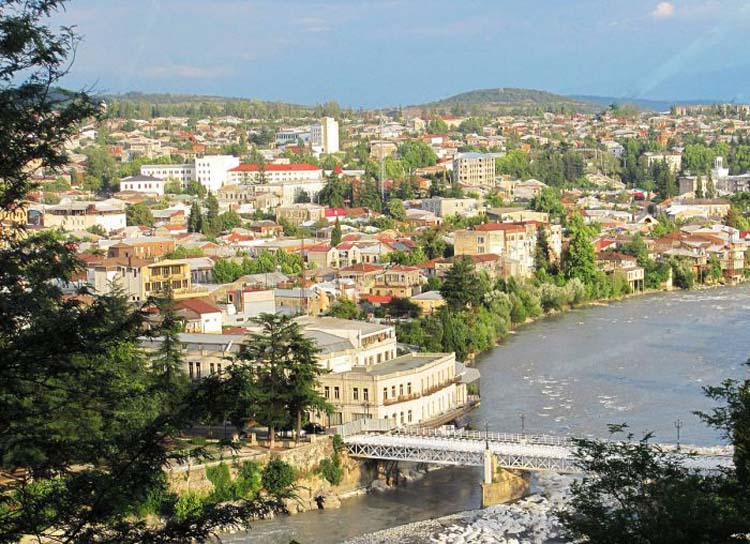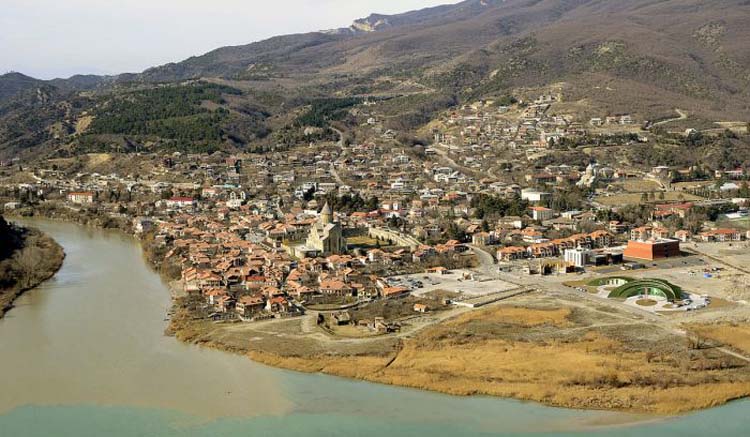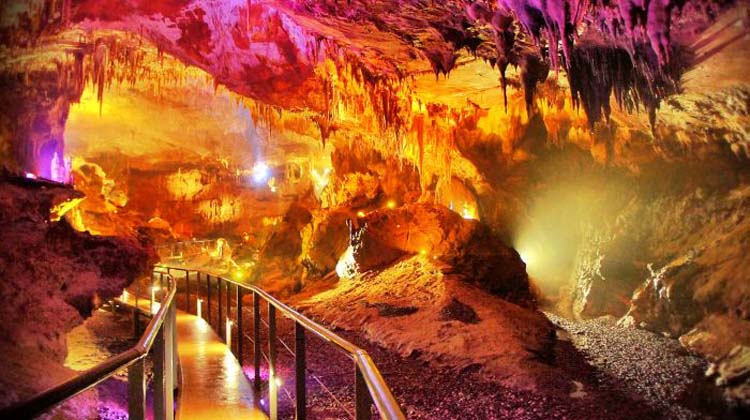 Tour example to Svaneti
TRIP 7: SVANETI
Another mountainous and highest region of Georgia is Svaneti. Its long way from the capital Tbilisi but unlike Tusheti and Khevsureti Svaneti can be accessed all year round and actually offers amazing skiing opportunities in winter time.
More info about the region and covered highlites:
Svaneti
Also
Mtskheta
,
Gori
,
Kutaisi
Total Length (roundtrip): 550km + 550km
Total Duration: 4 -5 Days


Highlights Covered
- Mtskheta
- Kutaisi
- Prometheus Caves
- Enguri Dam
- Mazeri
- Mestia
- Chalaadi
- Adishi
- Ushguli
Detailed Itinerary
Day 1
- Mtskheta (Jvari & Svetitskhoveli), Gori & Uplistsikhe, Kutaisi
08:00 Departure from Tbilisi
08:30 Mtskheta - Jvari Monastery & Svetitskhoveli Cathedral
12:00 Gori - Stalin Museum
14:00 Lunch in Gori
15:00 Uplistsikhe cave town
20:00 Kutaisi, overnight
The town of Gori, the capital of the Shida Kartli region, is located 76 kilometers to the west of Tbilisi at the confluence of the Mtkvari and Liakhvi rivers.
Reverberating with historical significance, Gori gained prominence as the birthplace of Joseph Stalin. Beyond this association, Gori boasts a rich historical tapestry, its origins stretching back to the early Bronze Age.
The tumultuous events of the 2008 Russo-Georgian War cast a shadow on the town. The Russian Air Force initiated aerial assaults from the war's outset, targeting military installations and residential sectors in Gori. These strikes exacted a toll on civilians, resulting in injuries and loss of life.
While many outside observers associate the town with Joseph Stalin, in the annals of Georgian history, Gori is intrinsically linked with the citadel that is the Gori Fortress, perched atop a precipitous hill and overlooking the city's heart
Uplistsikhe, translating to "the fortress of the lord," stands as an ancient rock-hewn settlement situated approximately 10 kilometers to the east of Gori. Positioned atop a lofty rocky bank overlooking the Mtkvari River, this site boasts a diverse array of structures spanning the Early Iron Age to the Late Middle Ages. It is particularly remarkable for its amalgamation of distinctive rock-cut architectural styles, drawing influences from Anatolia and Iran, while also showcasing a remarkable fusion of pagan and Christian architectural elements.
Day 2
- Prometheus Caves, Village Mazeri
Prometheus Cave is captivating natural marvel, offering its visitors an array of natural formations such as stalactites, stalagmites, curtains, petrified waterfalls, cave pearls, subterranean rivers, and lakes.
09:00 Departure from Kutaisi
09:30 Prometheus Cave
11:00 Departure to Svaneti (lunch in Zugdidi)
14:30 Inguri Dam
17:00 Village Mazeri, overnight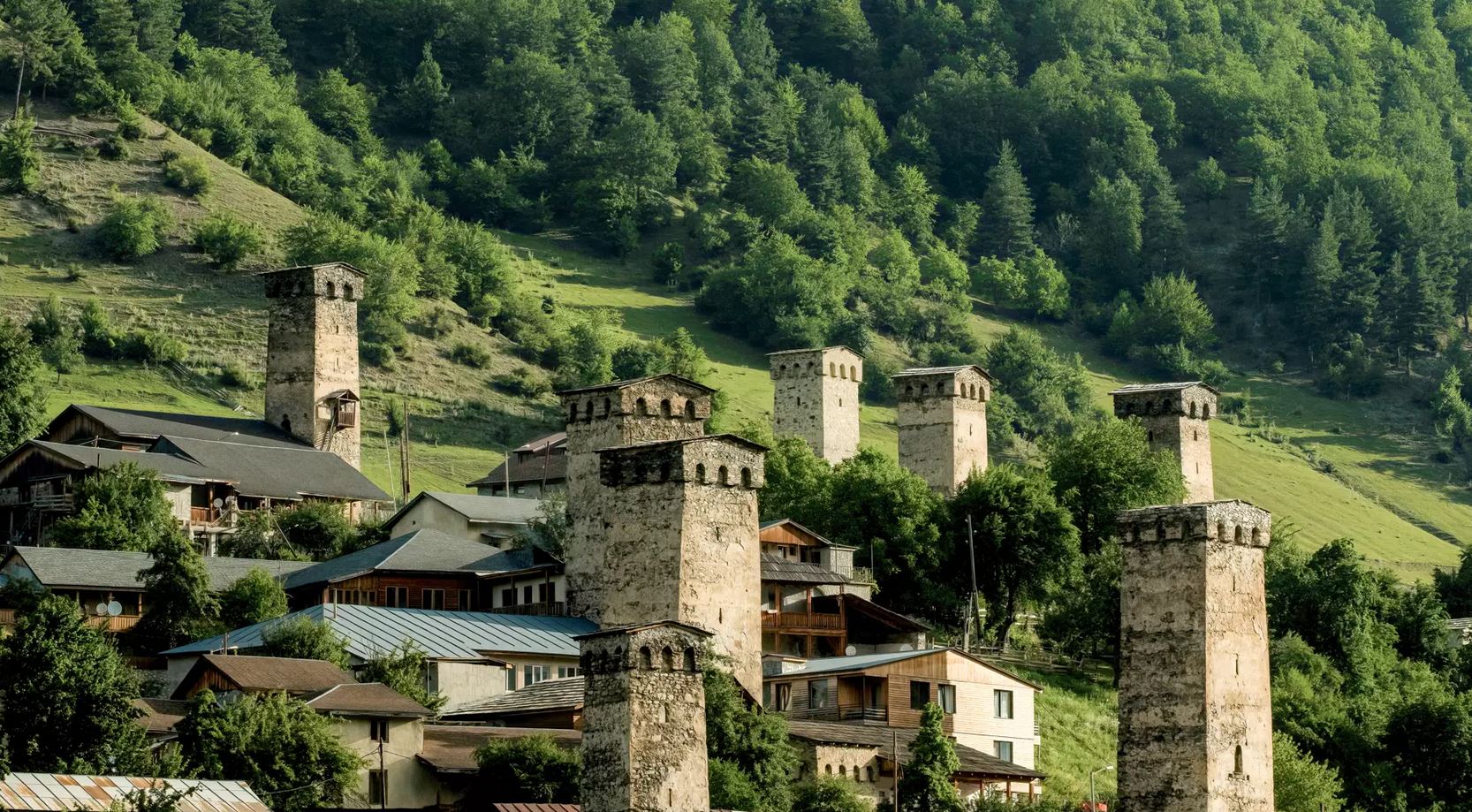 Day 3
- Mestia & Chalaadi Glacier
Mestia is the main town in Upper Svaneti region, at an elevation of 1,500 meters. It is popular tourist destination with good infrastructure of guesthouses, hotels, bars and cafes, especially crowded in summertime
09:00 Departure to Mestia
10:00 Drive to Chalaadi Glacier + 2 hours walk
13:00 Lunch in Mestia
15:00 Free time in Mestia (visit Ethnographic museum, svan towers, etc.), overnight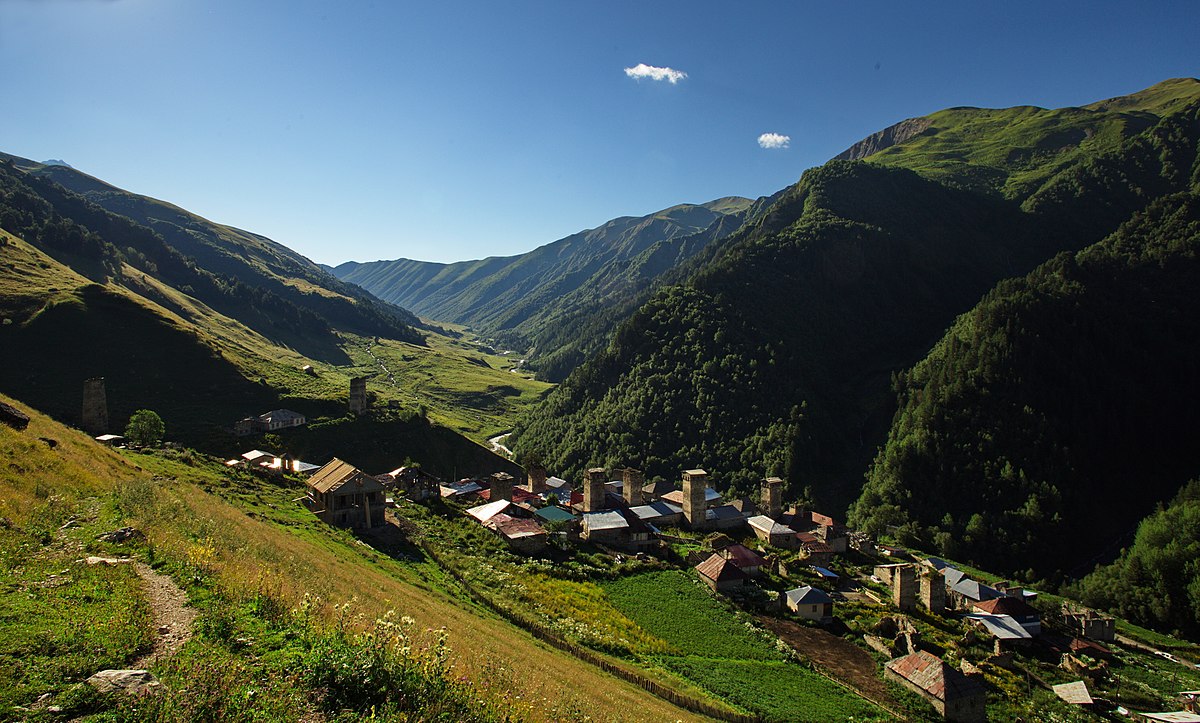 Day 4
- Adishi & Ushguli
Ushguli is a community of four villages located at the head of the Enguri gorge. Recognized as the Upper Svaneti UNESCO World Heritage Site, Ushguli is one of the highest continuously inhabited settlements in Europe. Compared to more developed town Mestia, Ushguli has been "saved" by its particularly inaccessible location, which helped preserve the villages' timeless feel. Ushguli is located at an altitude of 2,100 meters near the foot of Shkhara, one of the highest summits of the Greater Caucasus Mountains.
09:00 Departure from Mestia
11:00 Village Adishi
14:00 Village Ushguli, free time, overnight
Day 5 - Return to Tbilisi
For this day you have several options:
1- Go for a walk to Shkhara Glacier, return to mestia for an overnight and next day return to Tbilisi
2 - Return to Tbilisi via Mestia
3 - Return to Tbilisi via Lentekhi (Please note that we do not recommend this option, the road seems to be shorter but is in such a bad condition that drive will seem to be never ending. In this case you will have to stay for an overnight in Kutaisi again, or Tskaltubo Spa resort).
End of Trip
Important Notice
Please keep in mind, all the itineraries, distances and times are tentative and approximate. You decide which point to visit and how long to stay in each of them. This is only guidance to help travelers & drivers to plan their trips in Georgia.