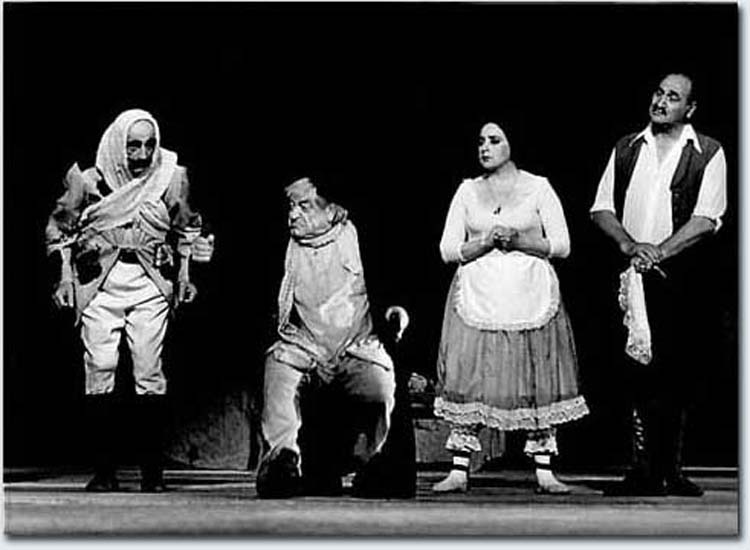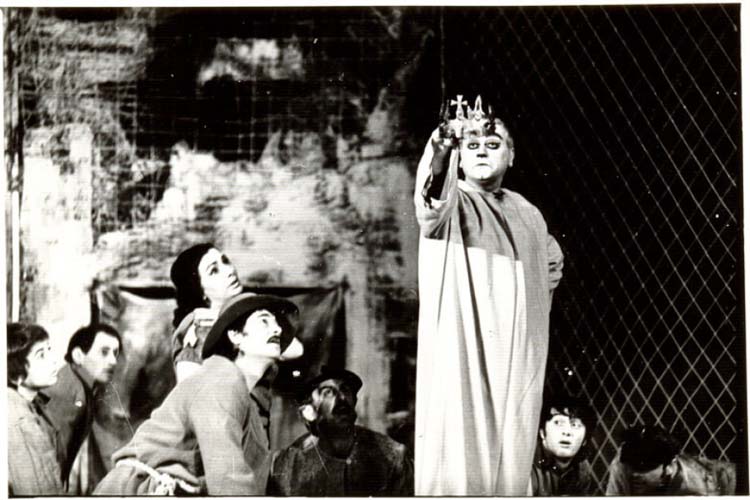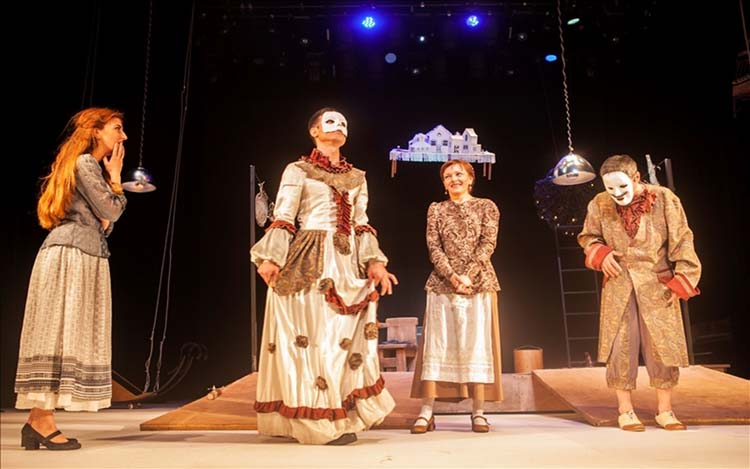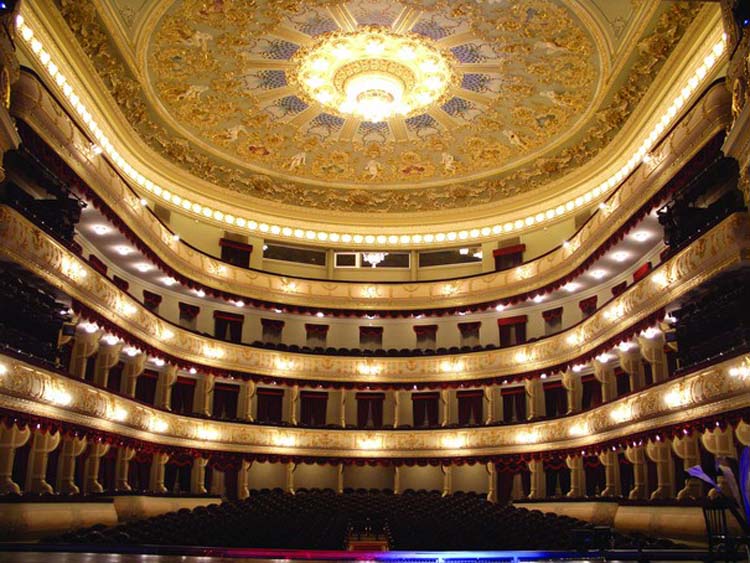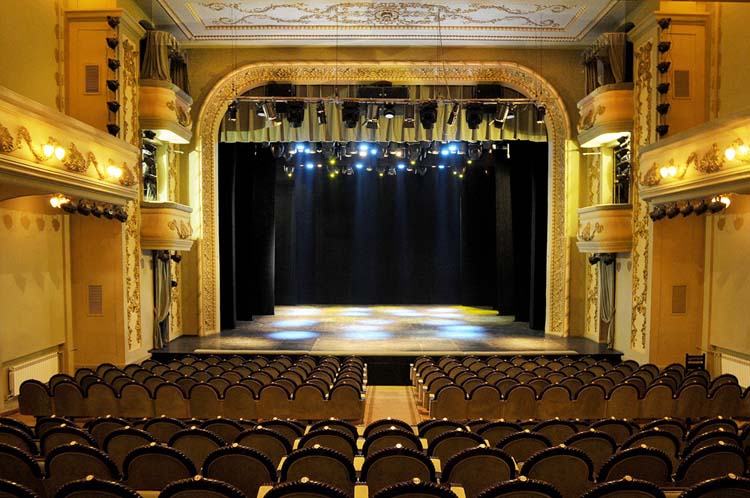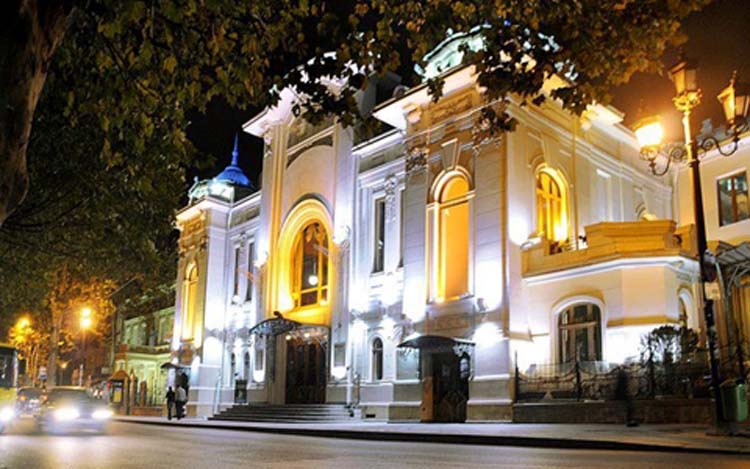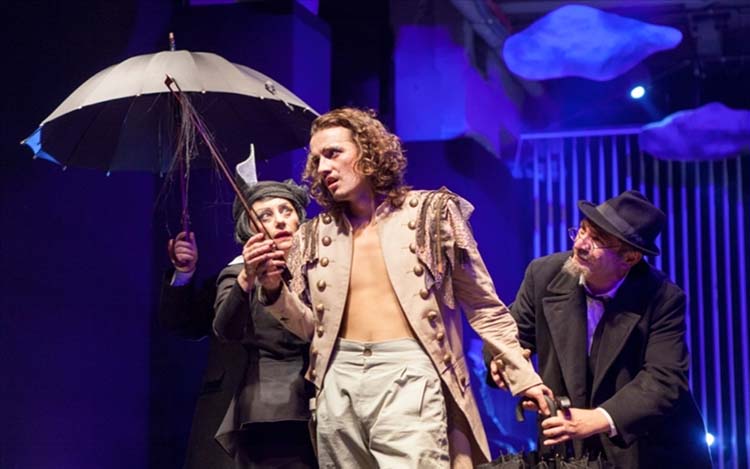 History of Georgian theatre
GEORGIAN THEATRE
Georgia's earliest theatre space dates back to 3rd Century B.C. and can be found in ancient cave town Uplistsikhe (link). Though no texts survive - due to innumerable wars that have taken place in the area - it is clear that performances did occur at least 1800 years ago.
Archeologists have found connections between the ancient theatres and modern acting styles, styles that show their roots in folk forms, squares filled with the sounds of music and drums, comedy, improvisation, pageant and masquerade. The festive nature of Georgian theatrical art also seems to be connected with traditional Georgian taste for singing and dancing and a tendency towards celebratory reenactments of the heroic. The nation's continuing protest against foreign domination and recognition to one's duty to give up everything to protect national freedom have long been reflected in both Georgian plays and performing styles. Hallmarks include bald speech, extremes of feeling and violent passion.
From the 19th century, due to country's tight relation to its northern neighbour, Russians styles, particularly realism, became dominant in all the arts. The first Georgian dramatist to work in realistic style was the 19th century writer Giorgi Eristavi. In 1850 Eristavi founded his own theatre and produced several plays but unfortunately could not find the funding from the government and had to stop his company operating.
Rustaveli Theatre
In 1879, a second company, which ultimately would be known as the Rustaveli started operating in Tiflis. It was created by two important writers of Georgia - Chavchavadze and Tsereteli.
They attempted to make their theatre a center of the most advanced ideas on liberty and sociall humanism. Theatre quickly gained a large following and both Georgian and Russian as well as world classics could be seen on the stage.
In modern times theatre's most famous director was Robert Sturua who gained international acclaim for his original interpretation of the works of Brecht, Shakespeare, Chekhov. In 2011 Sturua was dismissed from his position.
Currently Rustaveli Theatre remains the main theatre of the country, it is located in its capital Tbilisi on Rustaveli Avenue. Housed in an ornate Rococo-style edifice.
For more information, repertoire and etc. please see their official
website
.
Kote Marjanishvili State Academic Drama Theatre
It is one of the oldest and most significant theatres in the country, coming second perhaps only to the national Rustaveli Theatre.
The theatre was founded in Kutaisi in 1928 by Kote Marjanishvili. It moved to Tbilisi in 1930 to the former Brothers Zubalashvili philanthropic "Public House", the building it still occupies. The theatre's art nouveau edifice was thoroughly renovated and reopened in 2006 with the premiere of Bertolt Brecht's "The Threepenny Opera".
For more information, repertoire and etc please see their official
website
.
A unique style of Georgian theatre can be considered as a national treasure. Under the leadership of great directors as Kote Marjanishvili, Robert Sturua, Mikheil Tumanishvili and others Georgian Theater has founded its place in the world's theatrical life.
Nowadays more than 34 theatres function in Georgia