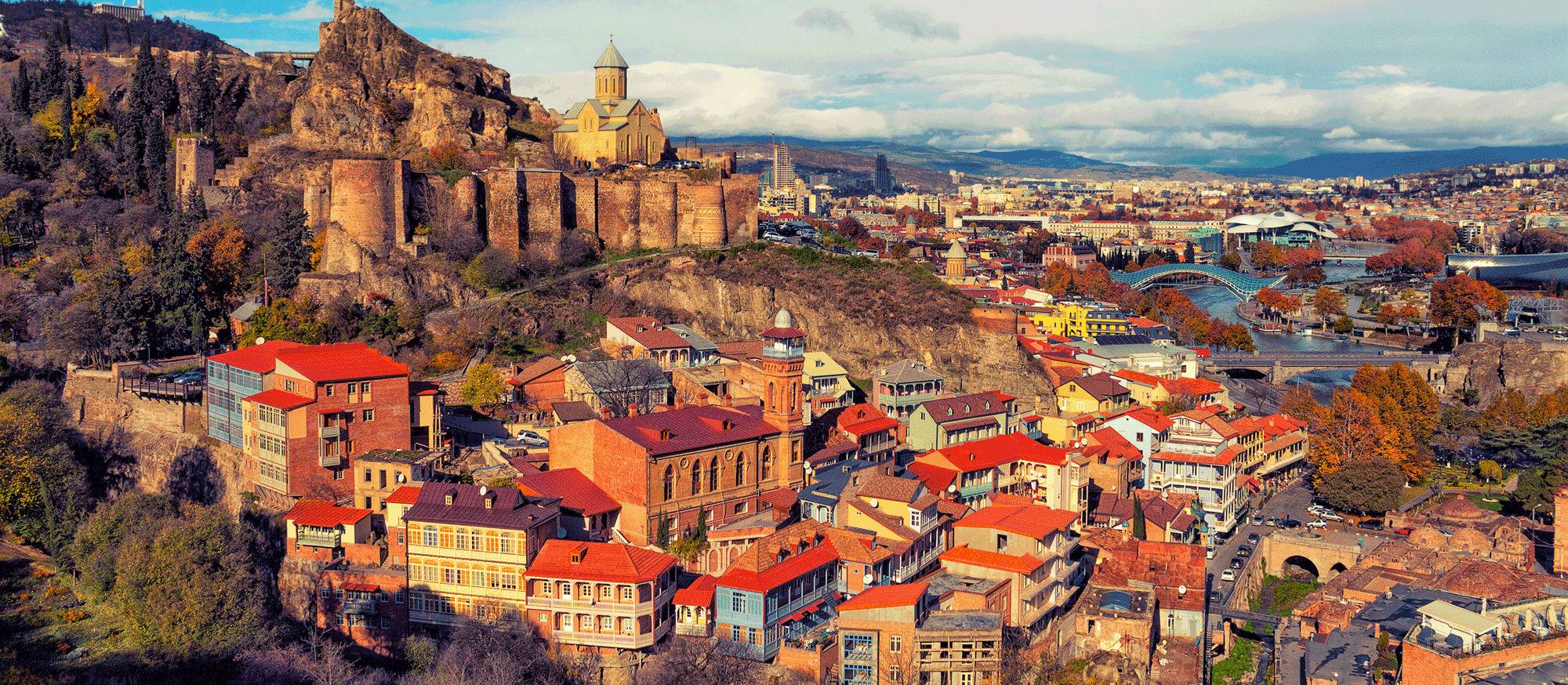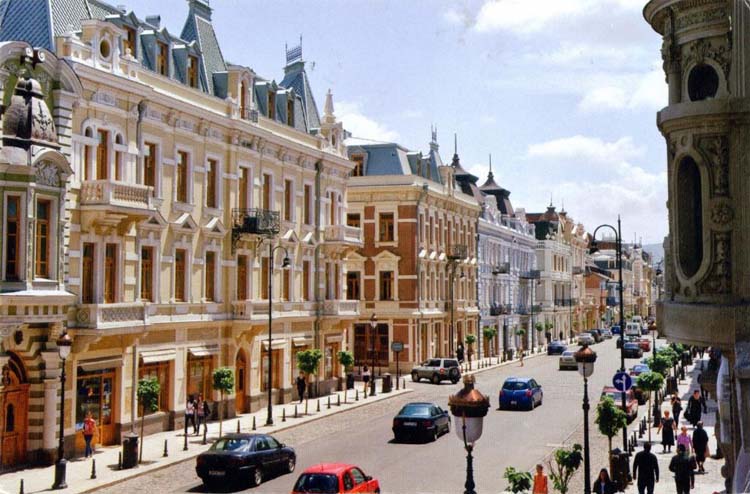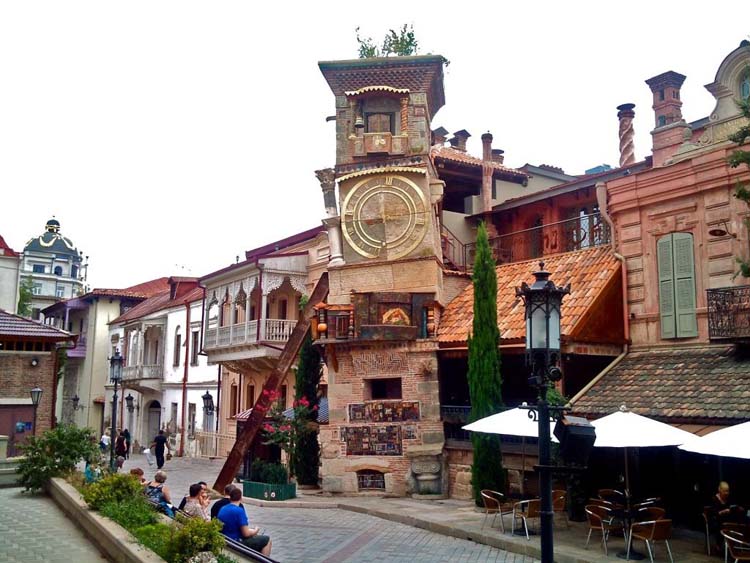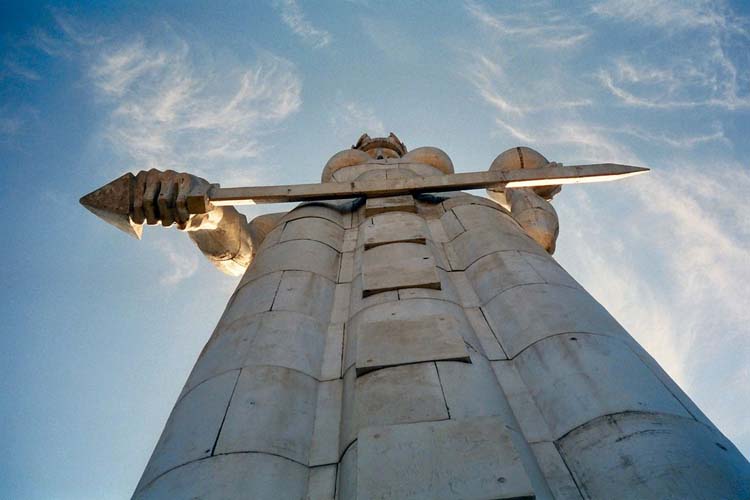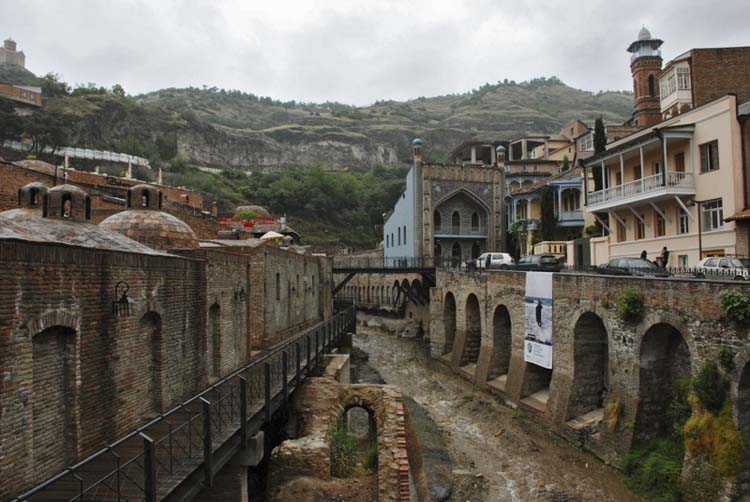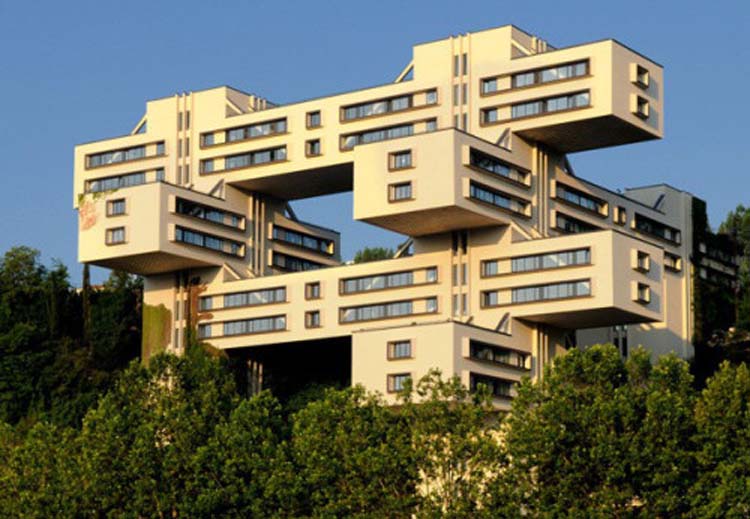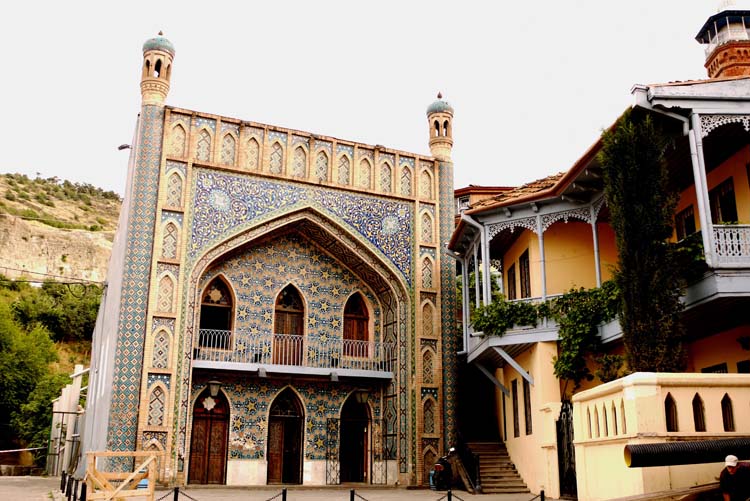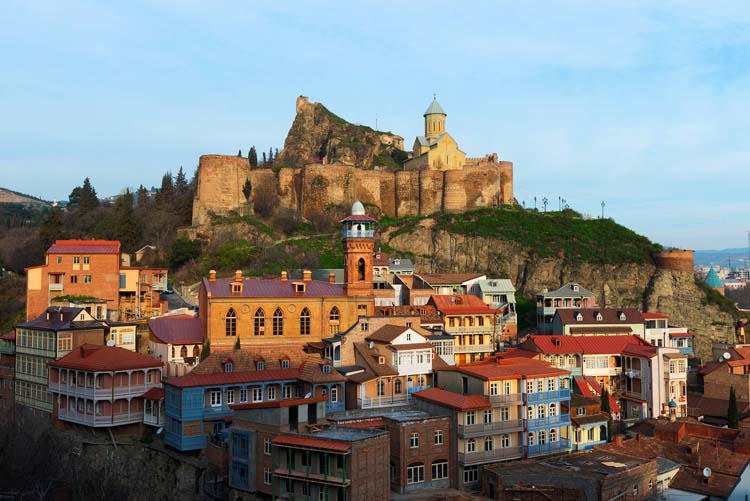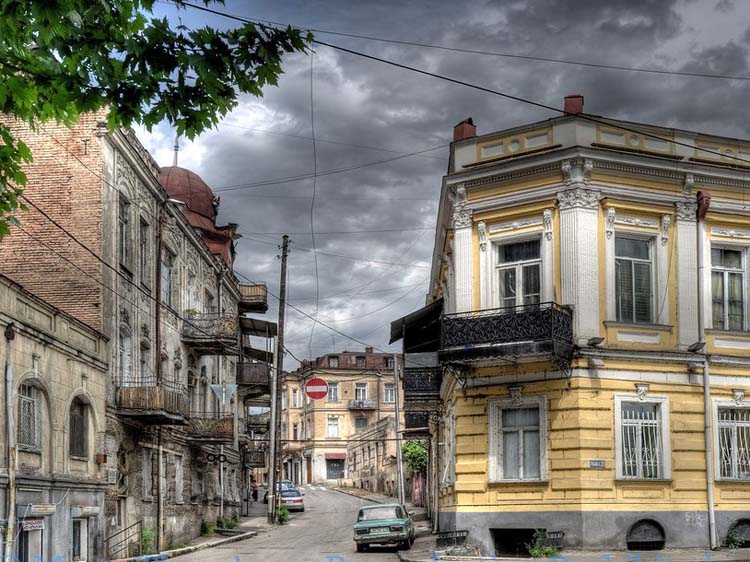 The Capital of Georgia
TBILISI
Tbilisi commonly known by its former name Tiflis, and often mispronounced as Tiblisi, is the capital and the largest city of Georgia, lying on the banks of the Mtkvari River at the altitude of 400m above sea level with a population of roughly 1.5 million inhabitants.
Was founded by King Vakhtang Gorgasali in the fifth century, and continues to be the most important political and cultural center of the country.
Located on the crossroads of Europe and Asia, Tbilisi's proximity to lucrative east-west trade routes often made the city a point of contention between various rival empires throughout history and the city's location to this day ensures its position as an important transit route for global energy and trade projects. Tbilisi's varied history is reflected in its architecture, which is a mix of medieval, classical, Middle Eastern, Art Nouveau, Stalinist and Modernist structures.
One widely accepted variant of the legend of Tbilisi's founding states that King Vakhtang I Gorgasali of Georgia went hunting in the heavily wooded region with a falcon. The King's falcon allegedly caught or injured a pheasant during the hunt, after which both birds fell into a nearby hot spring and died from burns. King Vakhtang became so impressed with the hot springs that he decided to cut down the forest and build a city on the location. The name Tbilisi derives from Old Georgian T'pilisi, and further from T'pili. The name "T'pili" or "T'pilisi" (literally, "warm location") was therefore given to the city because of the area's numerous sulphuric hot springs that came out of the ground.
In fact the real story of the city is different. The fact that here was founded first a fortress and after a town was determined by its strategic location and landscape - narrow gorge of Mtkvari River surrounded by rocky hills. Contrary to former capital of Georgia, Mtskheta, which is situated on a wider and open terrain and was more difficult to protect. So, better protection due to its landscape, made Tbilisi a town and afterwards the capital of Georgia.
Archeological excavations prove that in place of Tbilisi, settlements existed back in Bronze Age. Tbilisi as a fortress dates back to 4th century A.D. After King Vakhtang made it a capital the fortress was expanded and town started growing.
In the beginning of 7th century, for the first time, Tbilisi turned under the ruling of Byzantine Empire. Since then it was ruined and rebuilt 40 times in total. The longest ruling in Tbilisi was by Arabs from 7th to 12th centuries.
After collapse of Byzantine Empire, Tbilisi was not on the Silk Road any more. In 18th century Persians for the last time invaded the capital and this was the hardest times in history of town. In 19th century Tbilisi was ruled by King's Russia.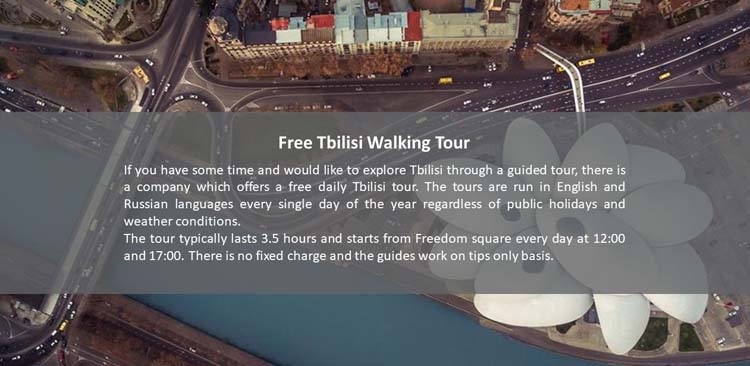 Tbilisi Walking Tour Contact Information:
http://tbilisifreewalkingtour.com/
tbilisifreewalkingtour@gmail.com
+995 557 689 20


Architecture in the city is a mixture of local (Georgian) and Byzantine, Neoclassical, Art Nouveau, Beaux-Arts, Middle Eastern, and Soviet Stalinist architectural styles. The oldest parts of town, including the Abanot-Ubani, Avlabari, and to a certain extent the Sololaki districts clearly have a traditional Georgian architectural look with Near Eastern influences. The areas of downtown Tbilisi which were built or expanded mainly in the 19th century (Rustaveli Avenue, Vera district, etc.) have a chiefly Western European look, but they nevertheless contain individual examples of European pseudo-Moorish architecture, such as the Tbilisi Opera.
The initial fortress inside the gates was ruined after an explosion in year 1827. The current church was built in 20th century as a replica of Metekhi Church
The first bridge in town was built on place of Metekhi Bridge. The story connected with this bridge is pretty tragic: in 13th century when the city was devastated by Jalal ed Din, on this bridge a christian icon was placed and city population was requested to walk over the icon and renounce Сhristianity. Historians assume that approximately 100 000 inhabitants were decapitated and thrown into Mtkvari River after refusing to fulfill the request of invaders.
MOTHER OF GEORGIA (KARTLIS DEDA)
A statue of a woman holding sword in one hand and wine vessel in another was built in soviet times and symbolizes Georgian mother's readiness to welcome guests (with wine) and fight the enemies (with sword)
Was built in second half of 13th century. Before its current state there was a small church which was destroyed by Mongols in 1235. Although it was damaged by invaders many times, Metekhi church maintained its initial state. It was thoroughly renovated in 17-18 centuries. It is worth mentioning that during Russian rule in the church yard a jail was situated for revolutionary prisoners and even Stalin has spent some time in that jail. During soviet times Metekhi church served as a theatre.
The structure of the church is cross domed which was standard architecture for Georgian churches in middle ages.
In general this is how church architecture developed in Georgia: in 5-6th centuries basilicas and three nave basilicas were built. In 6-7th centuries cross domed churches took over and since 11 - 12th centuries bigger, also cross domed, cathedrals.
ABANOTUBANI (BATH DISTRICT)
Here you will find hot springs which defined the name and reason why Tbilisi was founded.
The sulphur water here is constantly 47 degrees and everyday approximately 3 million liters are surfaced. The domed bathhouses were built in 17-18 centuries. Tbilisi bathhouses were famous for centuries. Many famous people and writers have visited and mentioned them.
CARAVAN SARAY & SIONI CATHEDRAL
Caravan Saray was a place where merchants stayed and kept their merchandise. It was built in 1650. In 1890 it became a museum and a venue for events and restaurants.
Adjacent Sioni Cathedral was built in 6 - 7 centuries but also has been damaged and renovated many times. The icons belong to 19th century. This church keeps 2 main holy relics: vine cross of St. Nino and Skull of St. Toma (one of Christ's disciples).
Is the oldest church (6th century) in Tbilisi and the best example of ancient architecture as a three naved basilica
Rustaveli is the main street of Tbilisi. Shota Rustaveli after whom the street is named is famous and most favorite Georgian poet, author of a poem "Knight in Tiger's Skin". The street stretches from Freedom square (square with tall, golden Saint George statue) to Metro Station Rustaveli. Here you should pay attention to former parliament building (now it has moved to Kutaisi), N1 school, Rustaveli Theatre, Opera house.
Is the tallest cathedral in Georgia, was built in 2004 and is currently the most important church in the country.

The Museum of Georgia (Georgian National Museum)
The museum houses collection of archaeological treasury – local and imported ancient objects, which date back from the 3rd millennium BC. Visitors can also enjoy two permanent exhibitions: 1- describing natural history of Caucasus 2 - Georgia's Soviet Occupation exhibition.
Location: 3, Rustaveli Ave., Tbilisi
Working hours: 10:00 – 17:45 daily; closed on Mondays.
The Natural History Exhibition is open on Tuesdays and Fridays from 10 am to 4 pm.
Entry fee: Around 5GEL (2$) and children under 6 can enter for free.
Situated in the heart of Tbilisi. The museum displays Georgia's medieval history – collection of Christian Treasury.
Location: 1, L. Gudiashvili St., Tbilisi
Working hours: 10 am to 6pm, closed on Mondays.
Entry fee: is around 5GEL (2$) and children under 6 can enter for free.
Guided tours are offered in English and Russian and cost 8-10$.
The National Gallery
Is also located also on Shota Rustaveli Avenue. The entrance of the gallery is hidden under the shadows of the trees in Emperor Alexander's Park (today's Park of 9 April).
Visitors of the can enjoy fascinating collections of Georgian paintings and sculpture; among them is the largest collection of Niko Pirosmani'.
Location: 11, Rustaveli Avenue, Tbilisi
Working hours: 10 am to 6pm, closed on Mondays.
Entry fee: is around 5GEL (2$) and children under 6 can enter for free.
Guided tours are offered in Georgian, Russian and English languages.
Tbilisi History Museum
Is situated in former caravansary building, surrounded by open-air cafes, restaurants and studio shops of local arts & crafts and souvenirs.
Location: 8, Sioni St., Tbilisi
Working hours: 10 am to 6pm, closed on Mondays.
Entry fee: is around 5GEL (2$) and children under 6 can enter for free.
Guided tours are offered in Georgian, Russian and English languages.
State Silk Museum
The State Silk Museum is unique among the Silk museums across the world, being one of the oldest ones and with its diversity of collections. The exceptional collection kept in the museum ranges from samples starting from mulberry seeds ending with the final silk products and covers the last two centuries.
Location: N6 Tsabadze Str., Tbilisi (between the Mushtaidi Garden and Dinamo Stadium).
Working hours: 11 am to 5pm, closed on Mondays.
Open Air Museum of Ethnography
Displays traditional houses and household items from different regions of Georgia.
Location: 25, M. Berdzenishvili Str. (Turtle Lake Road), Tbilisi
Working hours: 10am to 6pm, closed on Mondays.
Entry fee: 3GEL (1.5$)

Official website: museum.ge

- The Bridge of Peace and Rike Park in the old town
- River tours on Mtkvari (from Rike Park)
- Aghmashenebeli district and newly renovated Aghmashenebeli Avenue with its pedestrian area.
- Outdoor Ethnography Museum and Turtle Lake
- Tbilisi Botanical Garden (great location for short treks and trips to nature)
- Mtatsminda hill with cable car going to the top up to TV station and Big wheel.

- Cross the Bridge of peace
- Climb Narikala fortress
- Visit Sameba Holy Trinity Cathedral
- Visit Mtatsminda Park with a funicular
- Take a picture next to the Mother of Georgia statute
- Spend a day in Botanical Garden
- Visit the Opera Theater, Rustaveli theatre and Gabriadze Marionette theatre
- Get something to eat at Erekle II Street
- Taste lots of wines
- Wander the streets of old Tbilisi: Vera, Mtatsminda, Sololaki, and Plekhanov
- Shop for antique and interesting stuff at the Dry bridge market
- Have a swim in Tbilisi Sea
- Take a boat tour on the Mtkvari River
- Jog, cycle and relax at Turtle Lake or Lisi Lake
- Definitely go and get a massage at Sulphur baths
- Go for a pub crawl
- Go clubbing to Bassiani or Cafe Gallery