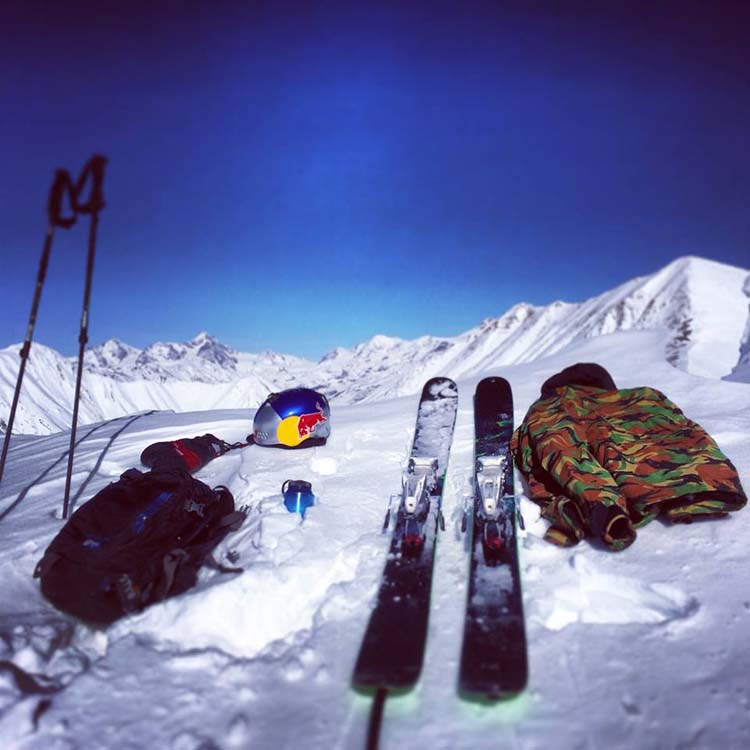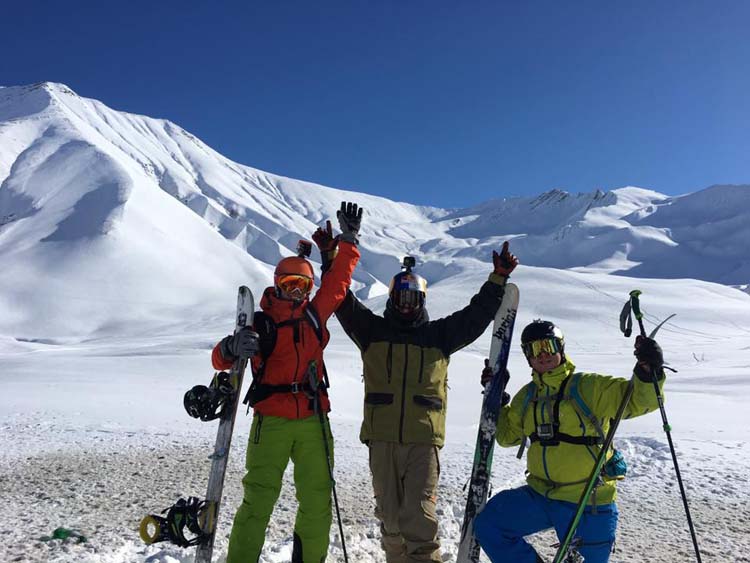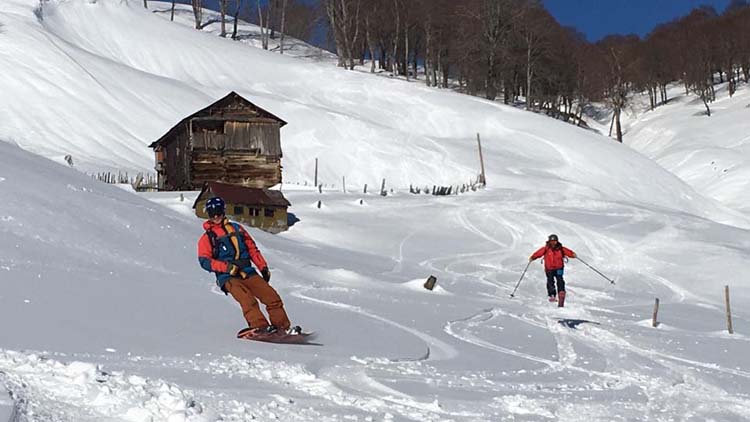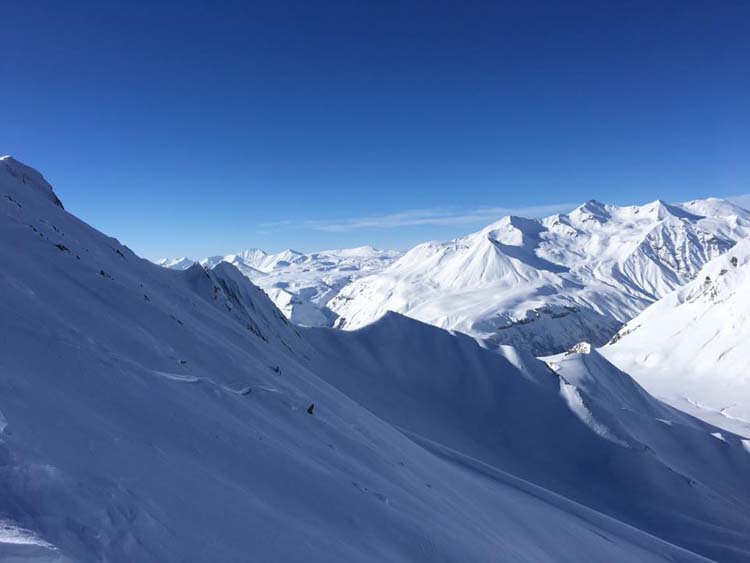 THE MAGIC OF POWDER
FREERIDE SKIING
Unlike traditional piste skiing, Freeriding is a style of skiing performed on natural, ungroomed terrain, without a set course, goals or rules. Freeriding is also often refer as "backcountry", "sidecountry", or "off-piste" skiing, and sometimes "big mountain" or "extreme" riding.
Freeriding incorporates various aspects of skiing into a style that adapts to the variations and challenges of natural, off-piste terrain, and eschews man-made features such as jumps, rails, half-pipes, or groomed snow.
FREERIDE SKIING IN GEORGIA
Georgia becomes more and more attractive in terms of winter sports and adventure holidays. Skiers and snowboarders of all levels can have a great time at the winter resorts of our country.
Heavy snowfall and affordable prices make Georgia especially attractive and exciting alternative ski holiday destination.

Here are some more reasons why you should go skiing in Georgia:
- Lots of snow and different climatic regions
- Georgia is easy to reach and nearest ski resort is only 2h drive from the capital
- No visa needed
- Mild climate
- Free ride and Heli-Skiing permitted
- Interesting culture, nature and cuisine


Gudauri Freeride Tours
+(995) 574 52 22 33