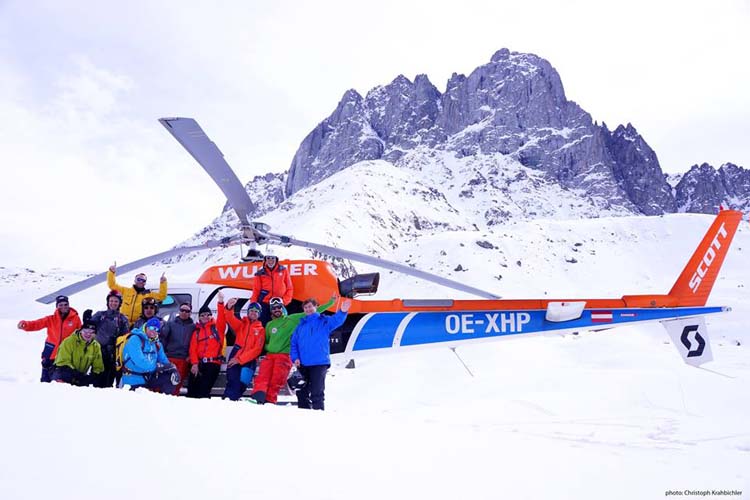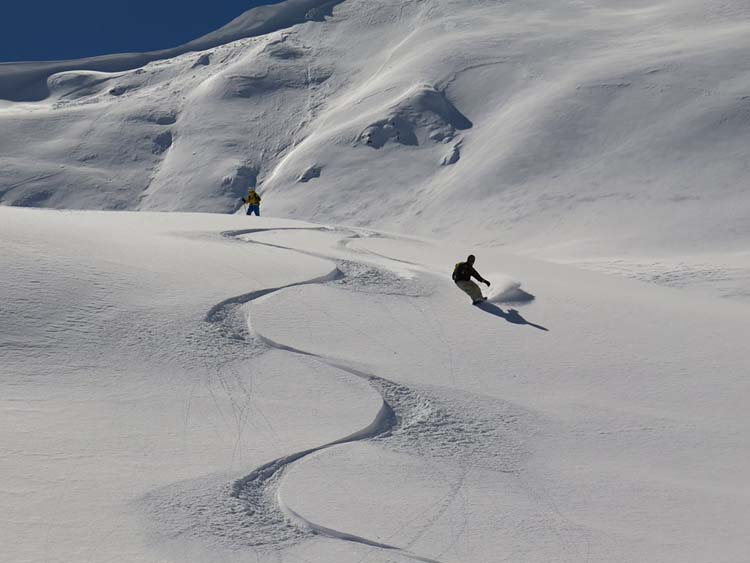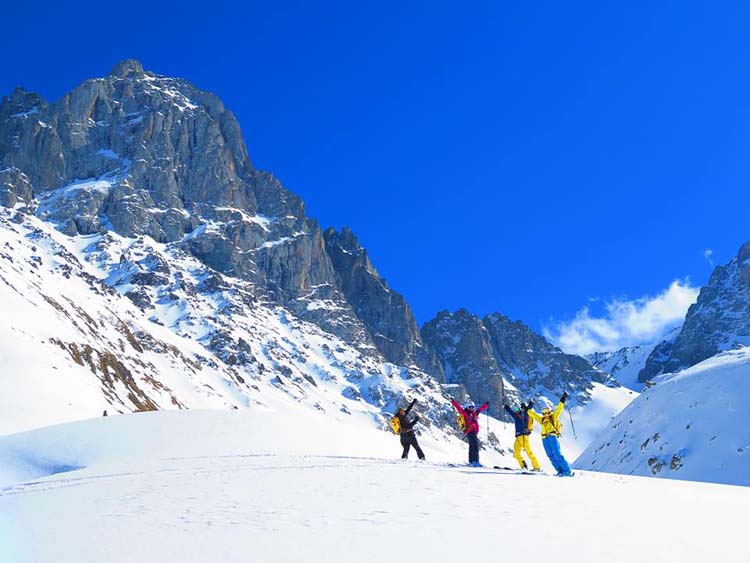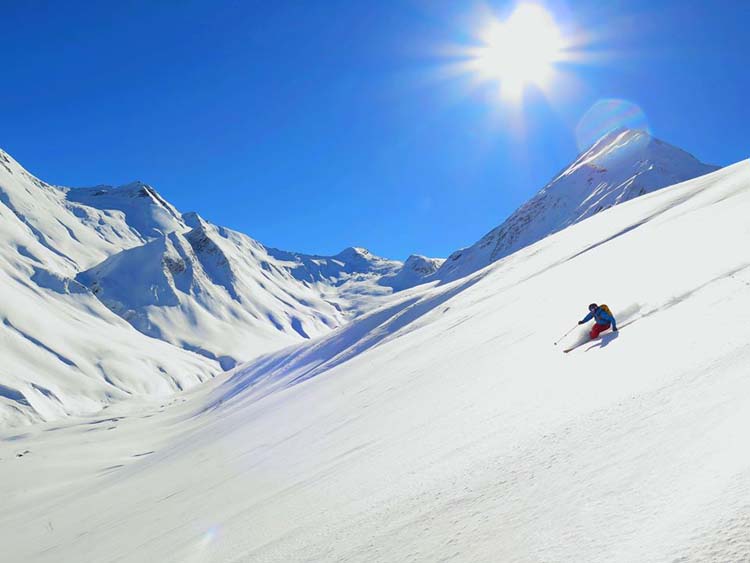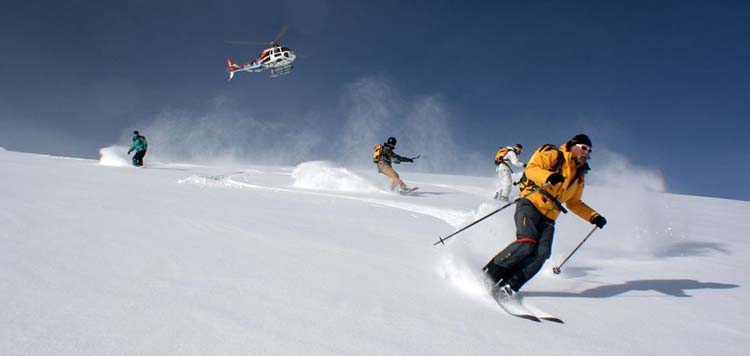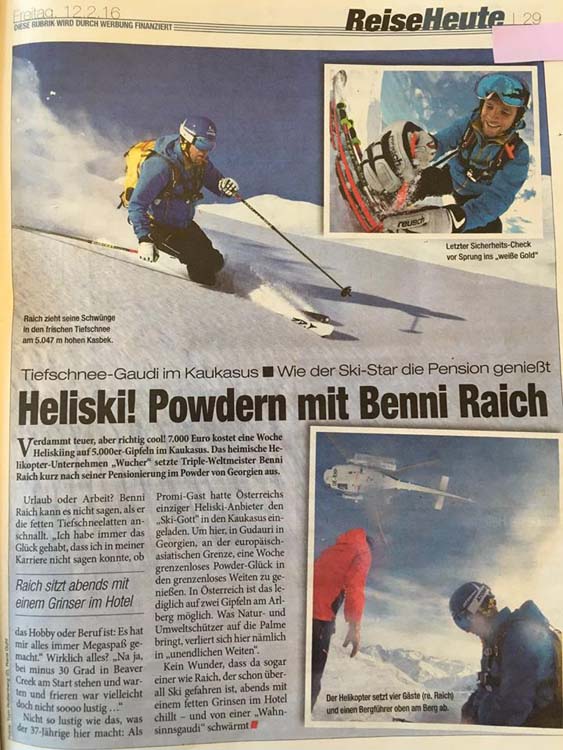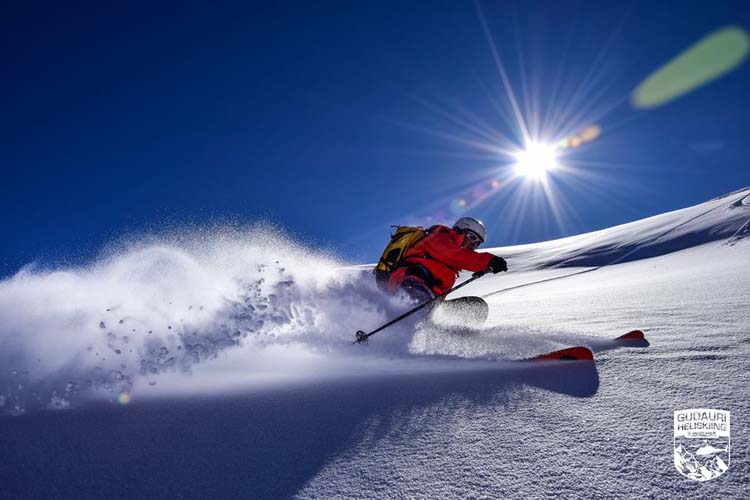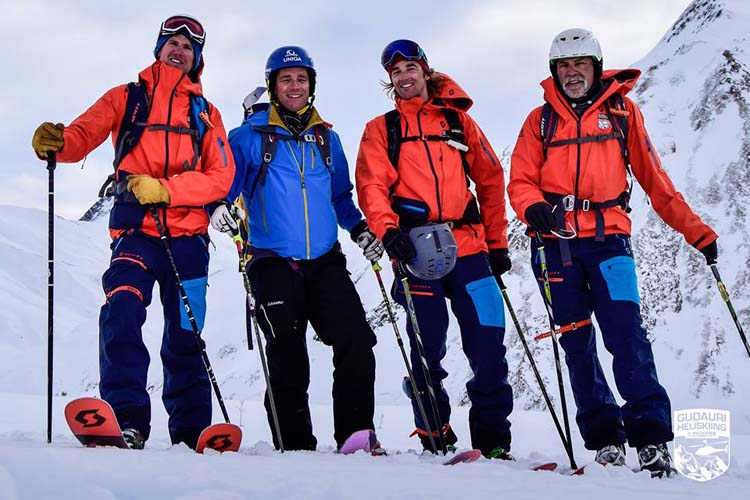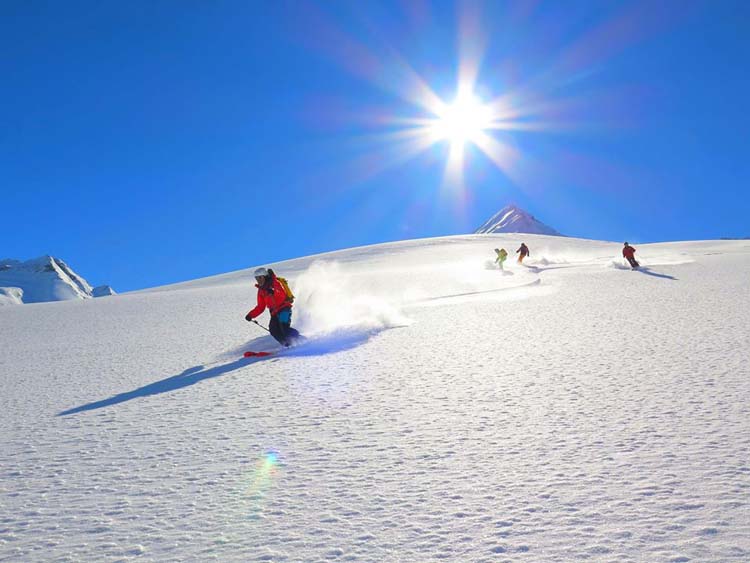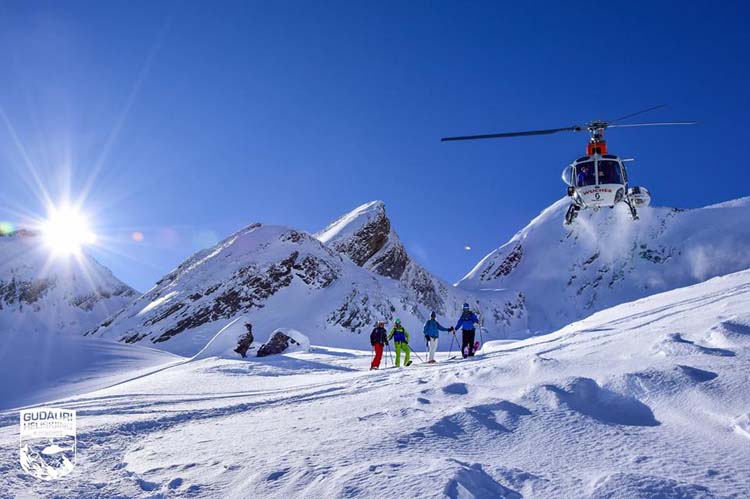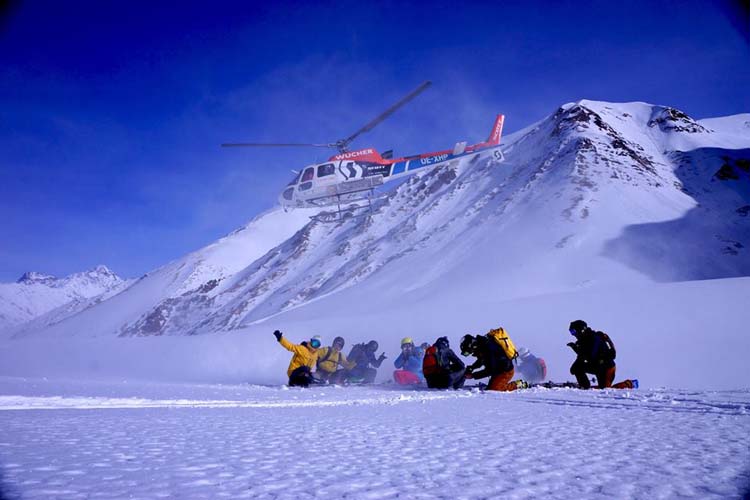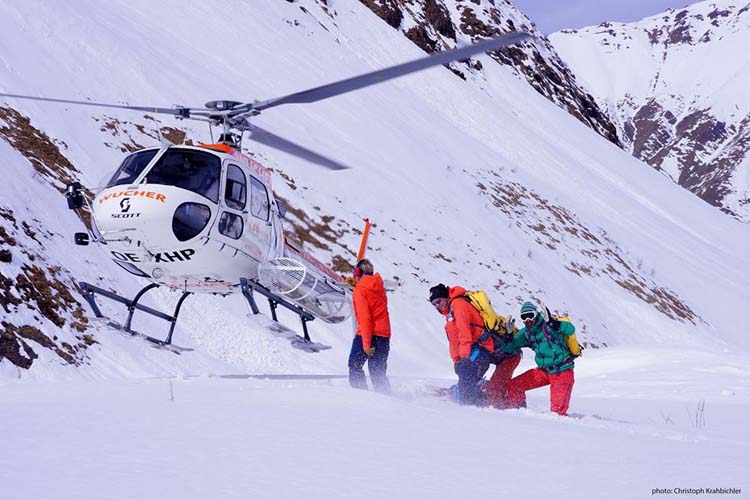 Every Skier Dreams of Flying
HELISKIING
Heli-skiing is off-trail, downhill skiing or snowboarding on a remote terrain that is accessed by a helicopter, as opposed to a ski lift.
Georgia is one of several countries that offers perfect heli skiing conditions in conjunction with convenient fast access, high safety standards and reasonable prices.
Here you will find abundant powder, breathtaking vistas and wide open slopes - incomparable space, beauty and skiing, over 1200 km² at the highest safety and quality standards.
The Caucasus Mountains stretch across more than 1.000 km from the Black Sea to the Caspian Sea and include towering volcanic peaks like Elbrus (5642 m) and the Kazbek (5047 m).

Reasons to choose Georgia for Heliskiing:
- Ski at a new and exotic destination before everyone else. Beautiful landscapes, lots of powder and warm hospitality!
- Easy travel: Just 4h flights from central Europe plus short transfer. Most countries don't need Visa!
- Relax with safety assurances of experienced Austrian staff in this up-and-coming destination.


Wucher Helicopter - Gudauri Heliskiing offers short term heliskiing packages.
You and your family and friends will fly in a private helicopter with your own personal guide.


Price Per Load: 2850 EUR
Group Size: 1- 4 persons + 1 guide
Number of Runs: 5 Runs guaranteed

If 5 runs is not enough, upon your request the lead guide will decide if more additional runs are possible.
Extra Runs - Price Per Load:
1 Run: 400 EUR
2 Runs: 750 EUR
3 Runs: 1050 EUR
4 Runs: 1400 EUR


Gudauri Heliskiing also offers long term all-inclusive packages. For more details please contact them directly.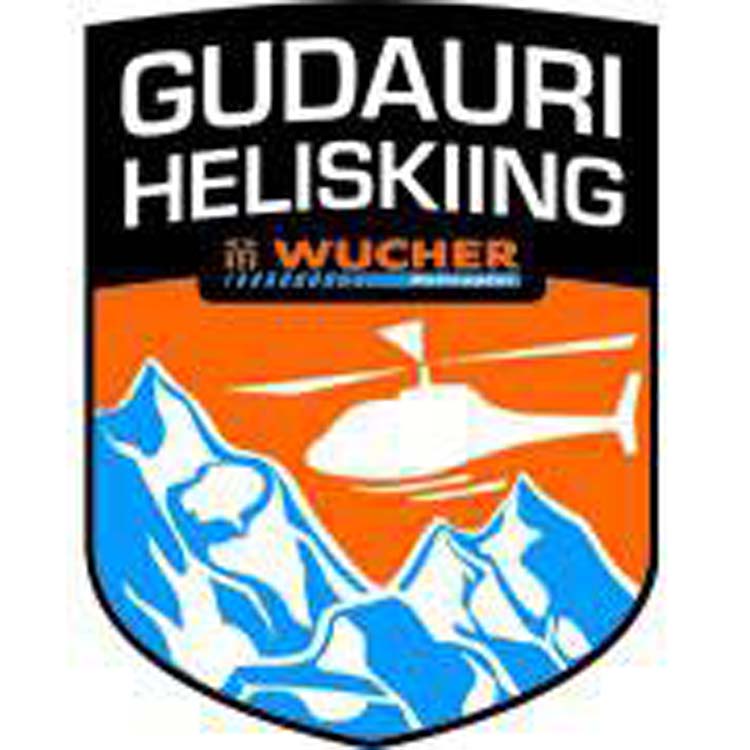 Tel: +43 5550 3880
+(995) 574 52 22 33
info@freeride.ge