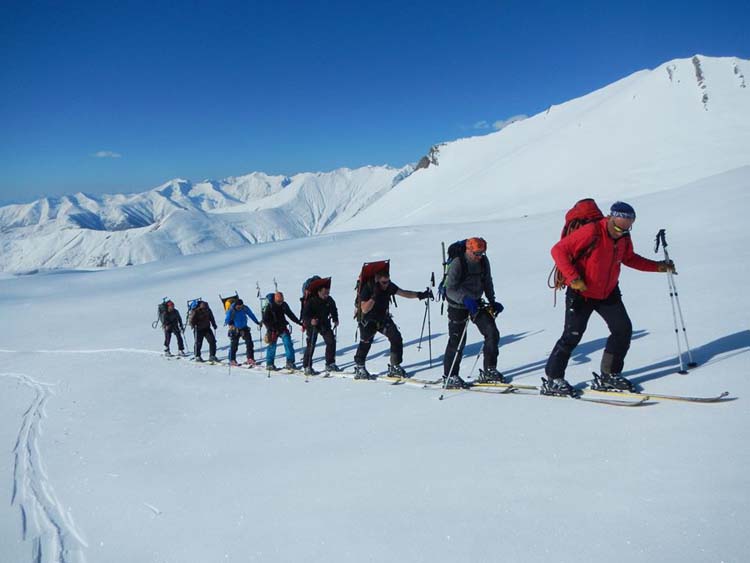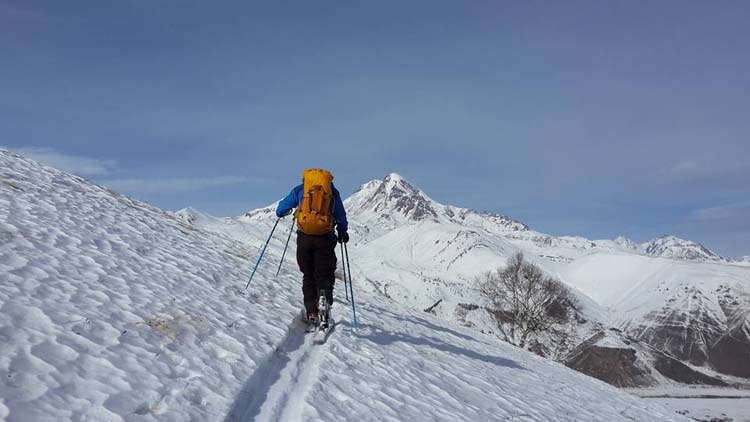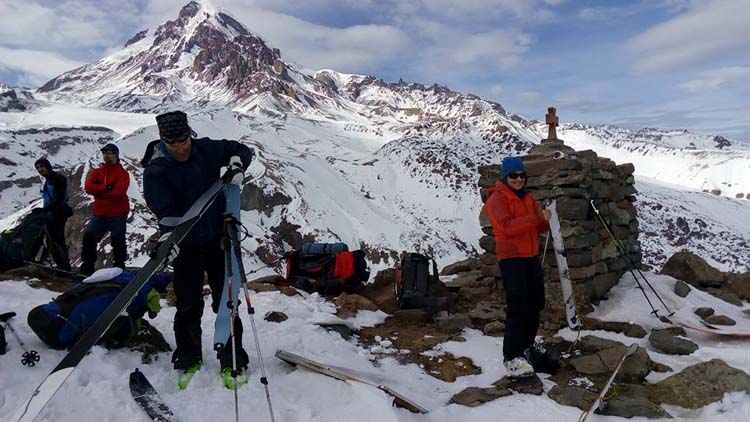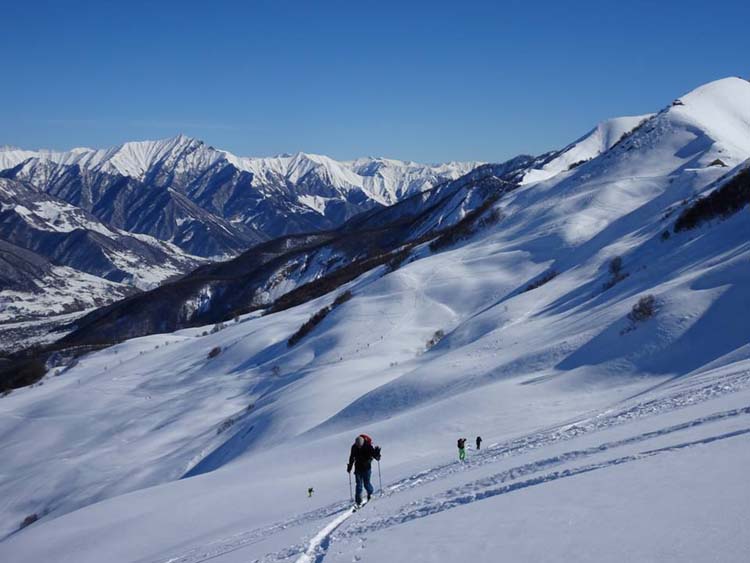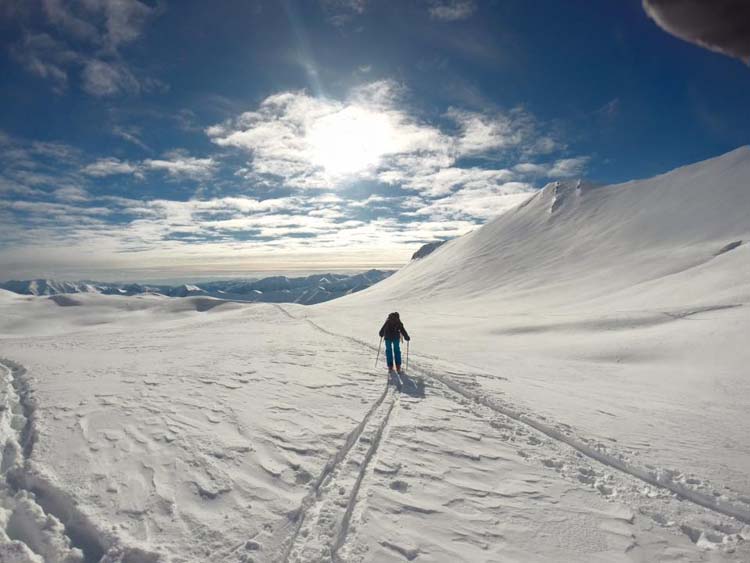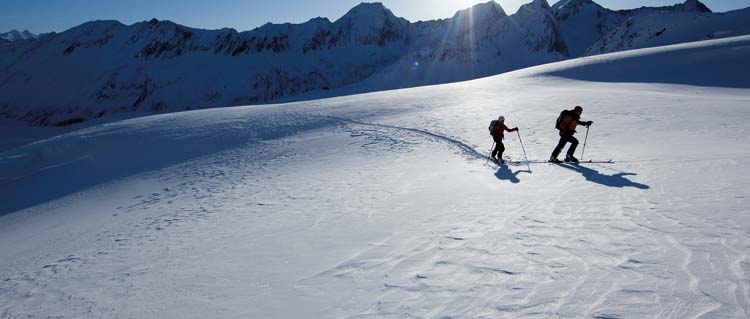 Completely Different Mountain Experience
SKITOURING
Georgia boasts for its skiing resorts and winter destinations.
In this small country you can find any kind of ski experience: starting from standard high snow quality pist ski resorts up to cat skiing, heli skiing, ski touring, alpine skiing.
Ski touring is a form of skiing where both uphill and downhill travel without using any type of lift or machinery. Basically it's combination of hiking up hill and skiing downhill.
Ski touring is for those who appreciate gaining altitude, in search of the perfect downhill run, under their own steam.
Ski touring can get you into areas considered inaccessible to ordinary skiers and offers a completely different mountain experience. It is often associated with ski mountaineering which allows you to climb summits using skis.
Georgia, country rich with skiing destinations offers vast variety of regions for skiing ski touring or backcountry skiing.
Professional mountain guides are based in Gudauri but upon your need will accompany you to high mountains of Svaneti region or even to 5048m high Mt. Kazbek for exceptional ski mountaineering experience.


Daily Guiding Fee: 100EUR
Additional Costs: All accommodation, transportation, food and entrance expenses for the guide (as well as yourself)*
Ski Tour Guiding Locations: Gudauri, Kazbegi, Mestia
Maximum Group Size for One Guide: 6 persons
Available Languages: English, Russian
Deadline for Booking: 1 week before the tour

*Price is subject to changes. It does not include transportation, food and accommodation neither of group members nor of the guide(s). Please note, whenever applicable, guide's transportation, food and accommodation should be covered by the group.
Ski Tours are made upon custom request.

Contact Information
- Irakli Kapanadze -
+995 595 424 298
i_kapanadze@yahoo.com

Going uphill or across a flat also requires grip, so that the ski will glide forward but not slide backwards when weighted. Most types of ski require the use of sticky wax or climbing skins for their smooth surface to grip.
Ski bindings leave the heels free while going uphill and fixed while skiing downhill.
Touring involves navigating and route finding through potential avalanche terrain, and often requires a guide familiar with landscape. Safe ski touring also requires every team member to have an avalanche rescue equipment.