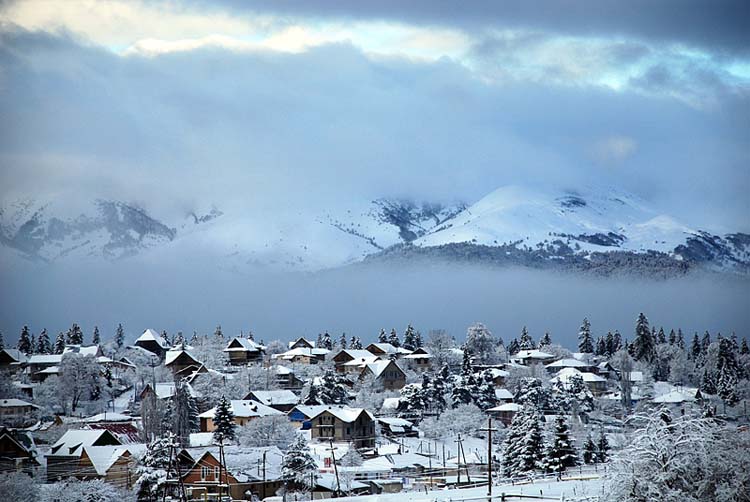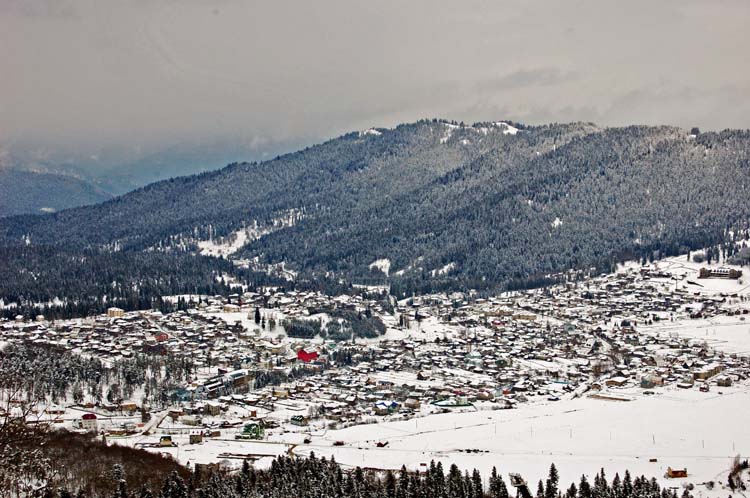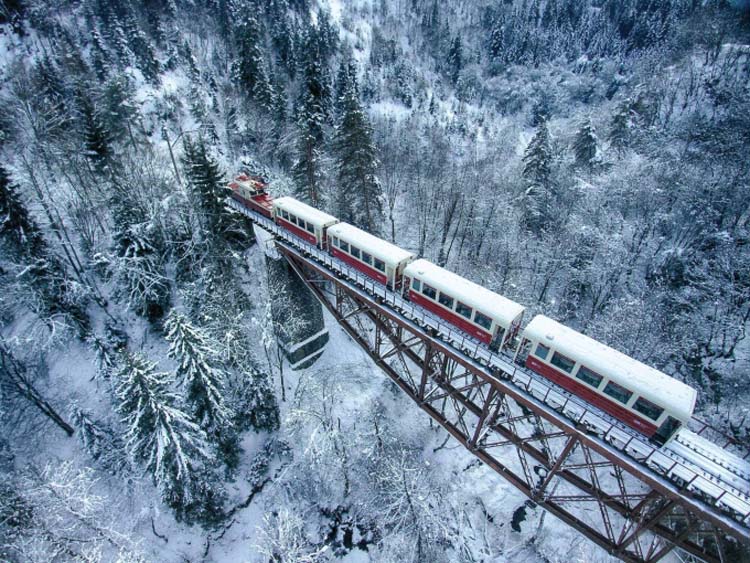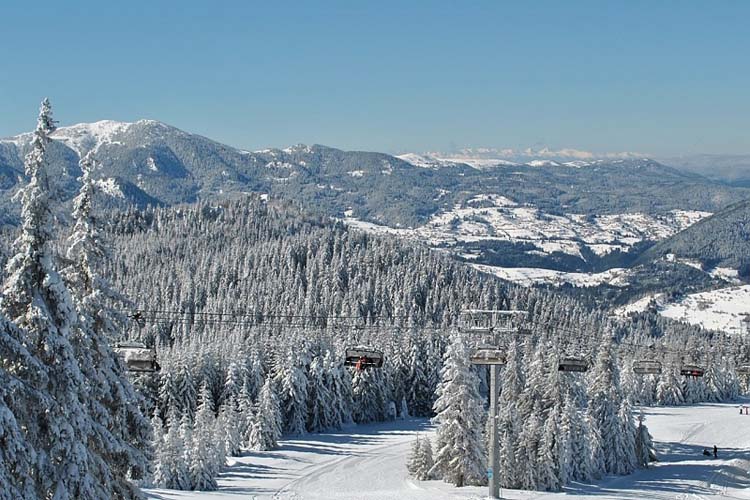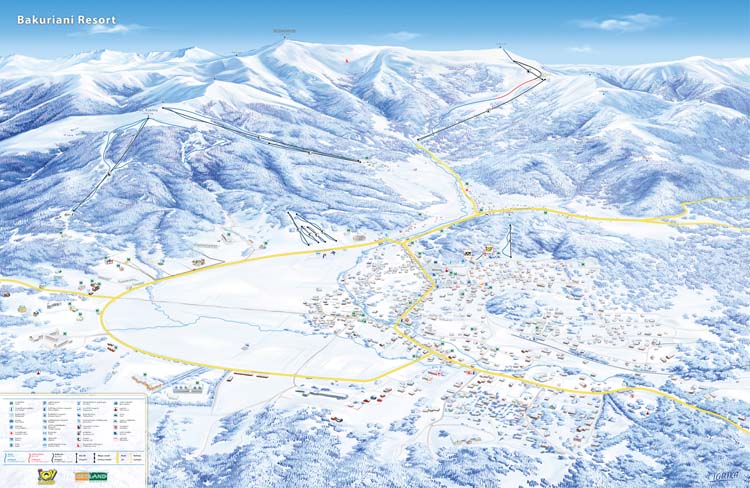 Home to Dozens of Alpine Slopes and Cross-Country Trail
BAKURIANI SKI RESORT
Located at 1,700 m in the Borjomi region of Georgia, Bakuriani is nestled in the shadows of the breathtaking Caucasus Mountains, only a three-hour drive from Tbilisi. Home to dozens of alpine slopes and cross-country trails, it offers some of the most spectacular skiing and snowboarding in Europe. Originally developed as an Olympic training facility, unsurprisingly, Bakuriani is among Georgia's most popular winter sports and recreation destinations. Being an actual village it has a reputation of family friendly resort.. Enjoy the downhill ski runs, cross-country trails, horseback tours, sledding or simply take long walks through beautiful snowy forests.


Ski Season:
Mid December - March
Main Slopes:
Kokhta, Mitarbi (New), Didveli and 25 meters for very beginners.
Ski Area:
Kokhta Highest - 2180m / Lowest - 1740m; Didveli Highest - 1800m / Lowest - 2500m
Vertical Drop:
Kokhta 440m; Didveli 700m.
Length of Tracks:
Kokhta total 3.1km, Didveli total 14km
Ski Lifts:
T-Bars, chairlifts, gondola
Night Skiing:
Didveli Friday, Saturday, Sunday - 17:00-22:00
Distance:
From Tbilisi - 180km; From Kutaisi - 155km
Official Website
:
http://bakuriani.ski/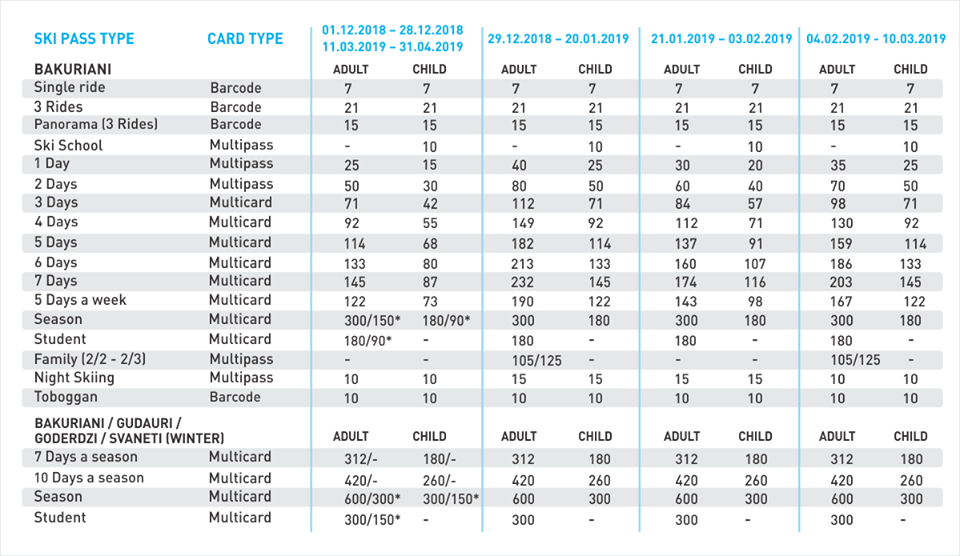 Bakuriani is accessible all year round. Distance from Tbilisi is 180km, from Kutaisi 155km. The journey usually takes 2,5-3 hours.
Public Transport to Bakuriani
Daily mini-buses depart to Bakuriani from Tbilisi's Didube bus station at 4 Karaleti str. Every hour.
Price of journey is 10 GEL.
And Kutaisi bus station, price 10-11 GEL.
Private Transfers to Bakuriani
We offer private transfers for the best possible prices
Transfer from Tbilisi to Bakuriani (driver included) with Toyota RAV4/ 3 seats - 110 EUR (one way)
Transfer from Tbilisi to Bakuriani (driver included) with Toyota Sequoia / 5 seats - 140 EUR (one way)
For Booking a Transfer Contact Us
E-mail: info@georgia4you.ge
Address: 24a Shalva Dadiani st. (near to Freedom Square)
Landline: +(995 32) 230 60 95 (11am-6pm)
24H service: +(995) 557 17 11 44 (24/7)
Viber: +(995) 557 17 11 44
WhatsApp: +(995) 557 17 11 44


- Cinema Didveli
A newly renovated cinema in the center of Bakuriani.

- Ice Skating
Located in the town's central park, the ring offers fun for the whole family. There are instructors present to help first-timers get started. The rink opens every day at 10:00 am and is open until 2:00 pm, after which it temporarily closes. At 5:00 pm, the rink re-opens for the night skating until 11:00 pm. Visitors can rent skates for 5 GEL per 30 minutes. Services of instructors cost 20 GEL.

- Kids Park Didveli
Small wooden amusement park for children includes fortress with swings, zip lines an apparatus with three gondolas, a small train, wooden chairs, and more. The territory is fenced, making it safe for children, where they can be left for parents to go skiing. Park is open all year round.
- Toboggan
Situated on Didveli near the kids park and ski pistes, alpine coaster so called Toboggan is a gravity driven amusement ride, it runs on rails with up-stop wheels like roller coasters. Thus, an alpine coaster is safer and faster than an alpine slide, as it is prevented from overturning when going too fast on a curve. It is a perfect amusement for having really good time on a winter resort.

- Joyland
Joyland is located near the park in the center and corresponds to modern standards.
Having three zones – "SKYLAND", "TUBINGLAND" and "BABYLAND" – "Joyland" is created for fun and recreation for all ages. There also is a bar & restaurant. From DECEMBER 20th to APRIL 1st. Working hours: 11.00 – 20.00; Summer Season: From May 1st to September 1st. Working hours: 10.00 – 20.00
Address: Bakuriani, Central park.

- Food & nightlife
As a popular all year round resort Bakuriani has a well-developed hotel and restaurant infrastructure, many good hotels offer their own night bars and restaurants. Also the streets are full of traditional local restaurants and cafes.

- Other Activities
All year round in Bakuriani you can go hiking, horse-riding, biking and in winter on snowmobile tours. To hire a guide, horse, bike or a snowmobile talk to your hotel reception or just walk around in the street where you will find locals offering all of these services.
SKI & SNOWBOARD INSTRUCTORS

In Bakuriani you will easily find instructors waiting to be hired near 25m ski pist or by asking at your hotel.
Also there are plenty of ski schools organizing gatherings for children throughout whole winter and summer seasons, here is the list of our favorite ones:

The rental of new, modern ski equipment is available in Bakuriani through ski schools, local intermediaries and hotels, although you can also rent your equipment in Tbilisi, which most likely will cost you less.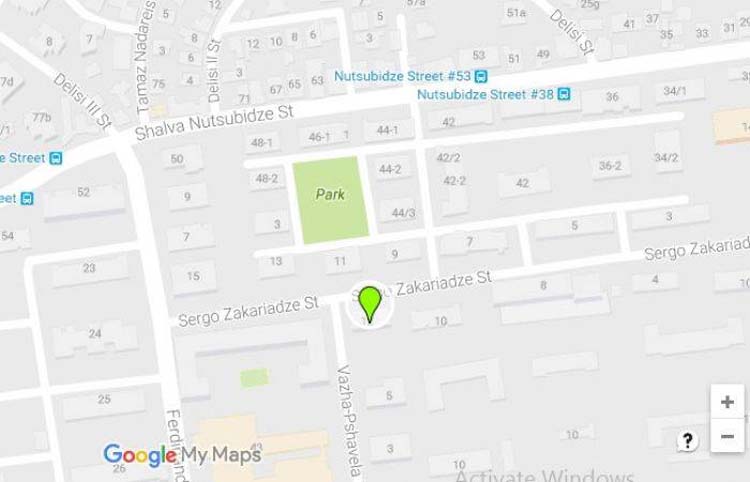 Mogzauri Rental

91 Vazha-Pshavela Ave.,
Tbilisi, Georgia
(+995 32) 231 91 01
(+995) 599 50 41 13 (GE)
(+995) 568 65 99 85 (EN)
Here you can rent full sets of equipment of following brands: Head, Elan, Rossignol, Volkl, Atomic, Nordica, Salomon. Accessories can also be rented or bought. Usual price range is 20-30 GEL per day for standard package (skis, boots, sticks or snowboard and boots); 50 GEL per day for VIP package (speed skis, freeride skis and etc.) 5 GEL per day for goggles, gloves or helmet. Here you can receive ski maintenance services, snowboard and ski touring equipment rental services.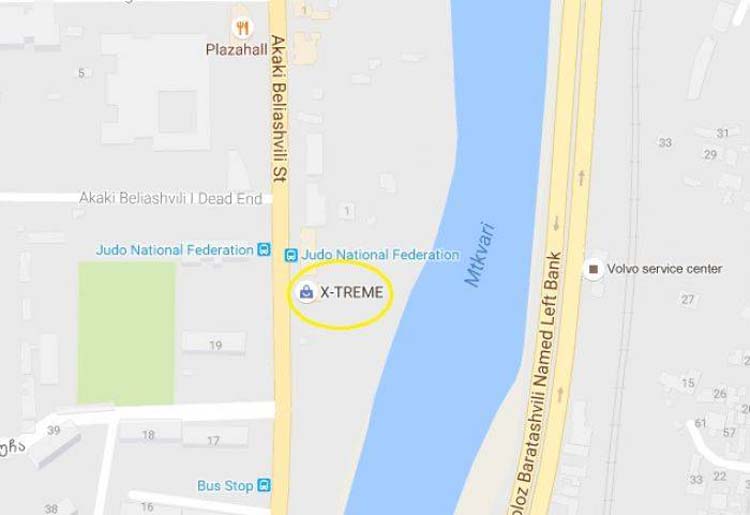 Shop and Rental X-Treme
Located in Tbilisi near the exit of town (direction to north - Gudauri) at 3 Akaki Beliashvili St.
Likewise you can rent full sets of equipment of brands: Head, Tyrolia, Atomic, Salomon and etc.

All ski areas of Bakuriani are patrolled by experienced ski rescue and first-aid teams. Emergency helicopter evacuation to Tbilisi is also available. A hospital in Bakuriani can provide only emergency immediate help.
Daily ski pass does not include insurance, therefore it's highly recommended you arrange your own insurance.
In case of emergency at the resort you should dial Georgian emergency service number - 112.