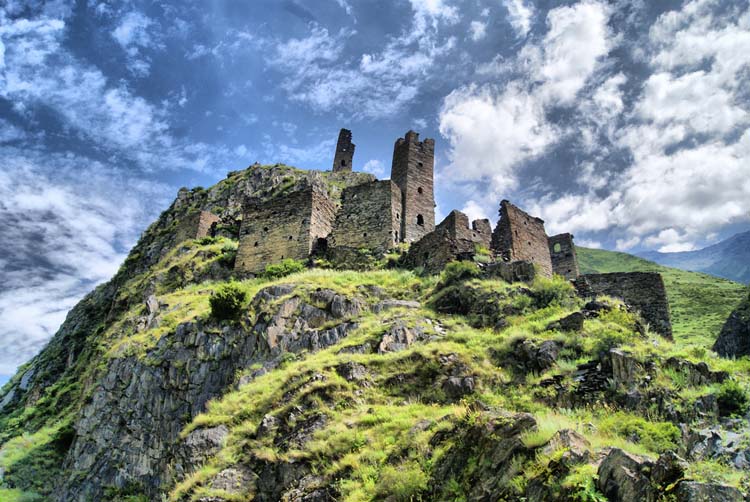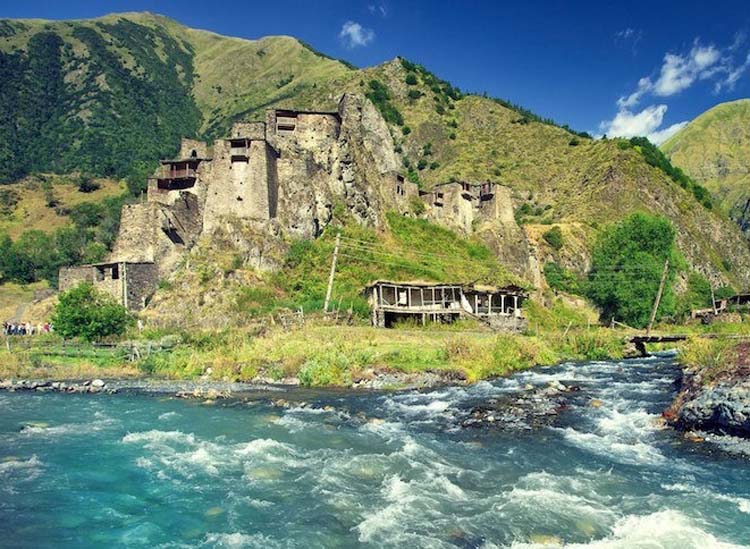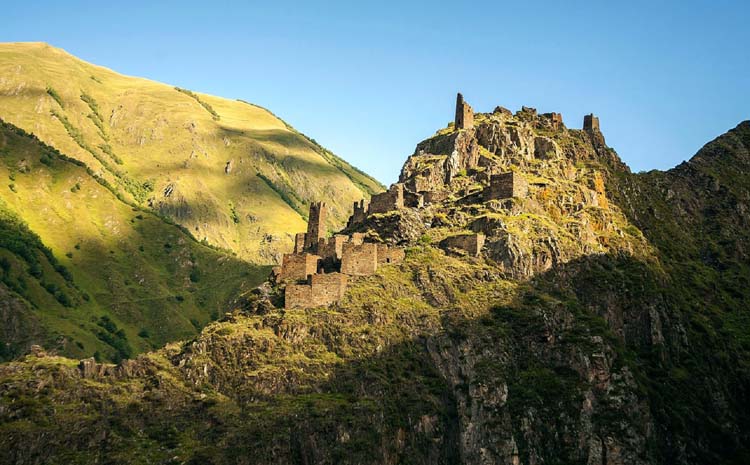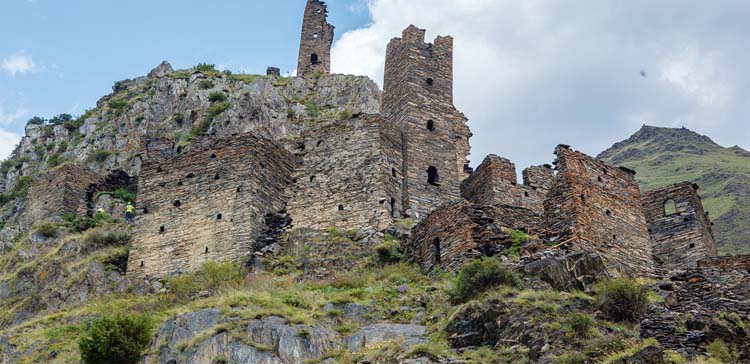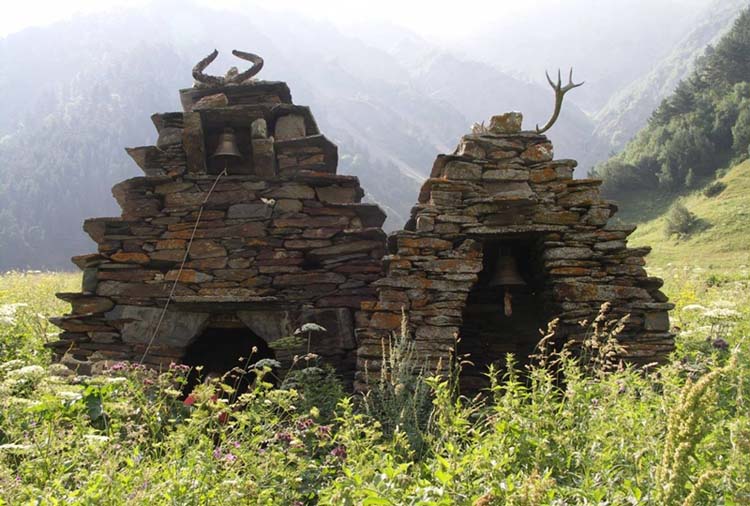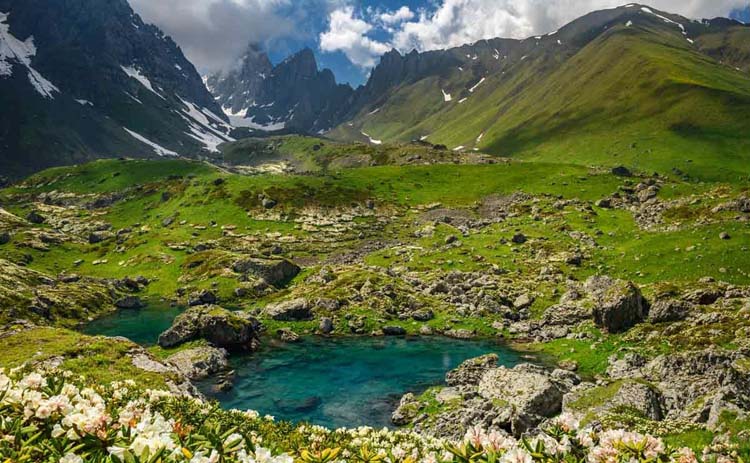 Feel the Spirit of Middle Ages
KHEVSURETI
Similar to
Tusheti
, Another remote and hardly accessible, but at the same time very interesting and authentic mountainous region of is Khevsureti.
Khevsureti (a land of valleys) is a historical-ethnographic region in eastern Georgia.
Comprising of the small river valleys of the Migmakhevi, Shatili, Arkhoti and the Aragvi, the province borders with Chechnya and is included in the present-day Dusheti Municipality, Mtskheta-Mtianeti region. Khevsureti, with the area of approximately1050 km², is traversed by the main crest of the Greater Caucasus Range, dividing the province in two unequal parts. Pirikita Khevsureti and while Piraketa Khevsureti. The largest villages are Barisakho and Shatili.
Like other mountainous areas of Georgia, Khevsureti is characterized by a great diversity of traditions and customs. Khevsurs speak a local dialect of the Georgian language that resembles the literary Georgian of the Middle Ages and retain many of their ancient traditions including elements of folk ritual. The institution of the Blood feud was still alive in the twentieth century.
Khevsureti is famous for its medieval ballads and folk music.
Their religion of Khevsureti is a unique mixture of Georgian Orthodox Christianity and pre-Christian cults. They worship sacred places locally known as salotsavi. Aside from their religious character, these were the sites where the locals discussed and decided common matters such as raids against enemies, peace-making, appeals of various characters, etc. Even during the Soviet period, with its harsh restrictions against any religious activities, each year the Georgian highlanders gathered with a group of elder priests and performed their traditional rituals.
Keep in mind, due to its remoteness and high mountain pass Khevsureti can be accessed by land transport only in summertime, from May till late October (depending on amount of snow). Also keep in mind that roads are in bad condition and often get closed for short times due to landslides and for maintenance. The region can only be accessed by 4WD vehicles.
Some restrictions and recommendations:
- Pork meat is not allowed in the territory of Khevsureti
- Ladies are not allowed to go near the holy places (local places of worship)
- In general, Khevsurs are mountain people who highly appreciate their traditions and also respect and love guests, in return they ask for similar respect.

ROUTE MAP (ONE WAY)
Shatili is a historic highland village in Georgia, near the border with Chechnya. It is located on the northern slope of the Greater Caucasus Mountains, in the historical Georgian province of Upper Khevsureti. Located in the deep Arghuni gorge at 1,400 meters, the village is a unique complex of medieval fortresses and fortified dwellings of stone and mortar which functioned both as a residential area and a fortress guarding the northeastern outskirts of the country. The fortress consists of the terraced structures dominated by flat-roofed dwellings and some 60 towers which cluster together to create a single chain of fortifications. Shatili is still inhabited by a dozen or so families, but is inaccessible by road during wintertime. The village is a favourite destination for tourists and mountain trekkers. According to a legend, in the early 19th century a large force of about 5000 Chechen and Dagestan warriors attacked Shatili, which was defended by only 50 Khevsurs.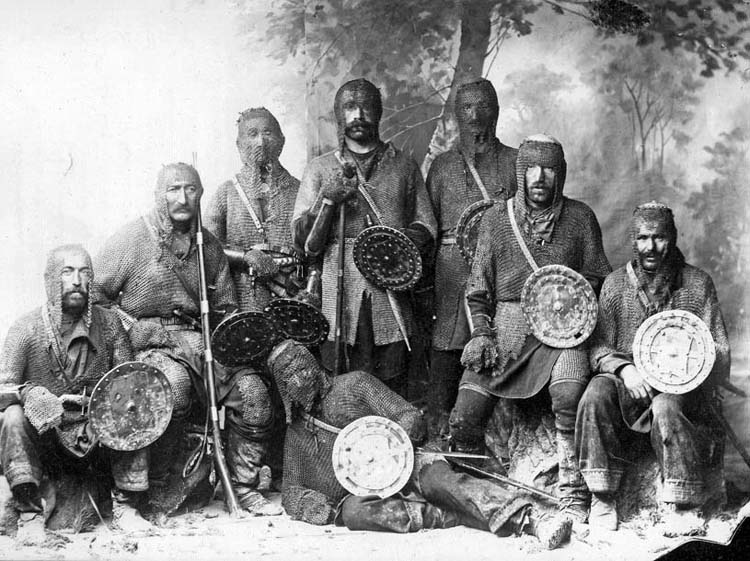 The Khevsurs were exceptional warriors with traditional Georgian qualities of courage, openness and honesty, fraternity, independence and love of freedom. In 1953 the Soviet authorities "convinced" all twenty families living in Shatili to move to Tbilisi but in the 1980s some new houses were built a couple hundred yards from the old village and some of the original inhabitants moved back.
Public Transport to Shatili from Didube bus station:
Tbilisi - Shatili (Khevsureti): Wednesday 9:00; Saturday 9:00
Shatili - Tbilisi: Thursday 12:00; Sunday 12:00
While in the area another must see former stronghold is Mutso. It is located on a rocky mountain (1880 m) on the right bank of the Andakistskali River. The village, almost completely abandoned more than a century ago, is a home to approximately 30 medieval fortified dwelling units arranged on vertical terraces above the Mutso-Ardoti gorge, four combat towers and ruins of several old structures and buildings. Difficult to access, the village retains original architecture, and is currently being rehabilitated.
A legend has it that the villagers worshiped the Broliskalo Icon of Archangel. They were renowned as fighters and hunters, and considered themselves permanent members of the army of the sacred flags and guardians of fabulous treasury donated to the Icon over the centuries. The legends say the treasury that is still kept in the high mountains around Mutso waiting for the chosen one to come.
From Mutso you can continue further to almost abandoned village Ardoti. There is a car road which often gets closed because of low maintenance but the distance is pretty short and will take approximately 2 hours on foot.
ROSHKA & ABUDELAURI LAKES
Village Roshka is another popular remote destination in Khevsureti Region. It can be reached by private transport (no public transport) from Barisakho or Tbilisi. Roshka is popular for its beautiful surroundings and nature. From Roshka 2 hours long trek leads travelers to the foothills of Chaukhi mountain massif (Khevsureti Side) and beautiful Abudelauri lakes. Abudelauri lakes are three lakes of different colors (Green, blue and white) located very close to each other in the beautiful alpine surroundings. Good place for camping and climbing. Also a destination for a trek over the Chaukhi pass to village Juta in Kazbegi Region (more on village Juta here and more on the trek over the pass here).
Aragvi Adventure Center is one of our favorite places in the area. Just within 60 km drive from Tbilisi, in the beautiful valley of the Pshavi's Aragvi River, Aragvi Adventure Center offers various tours for those who love adventure and extreme sports, and those who prefer peaceful recreation. You can tailor-make your own tours or choose from a selection of tour offers. Those who are adventure-minded can choose from rafting, kayaking and mountain biking. For people who want to relax in the lap of serene nature, we can suggest kayaking and boat tours on Zhinvali Lake. Well-experienced instructors will help you plan a personalized tour to suit your individual needs and interests. You can also rent mountain bicycles, tents, kayaks and order picnics after the tour. For your comfort, Aragvi Adventure Center provides cabins, sanitation and hygiene facilities at the picnicking and camping area. More information on Rafting and kayaking
here
Or you can contact them directly:
ARAGVI ADVENTURE CENTER
Tel: +995 555 298 297, +995 597 298 297